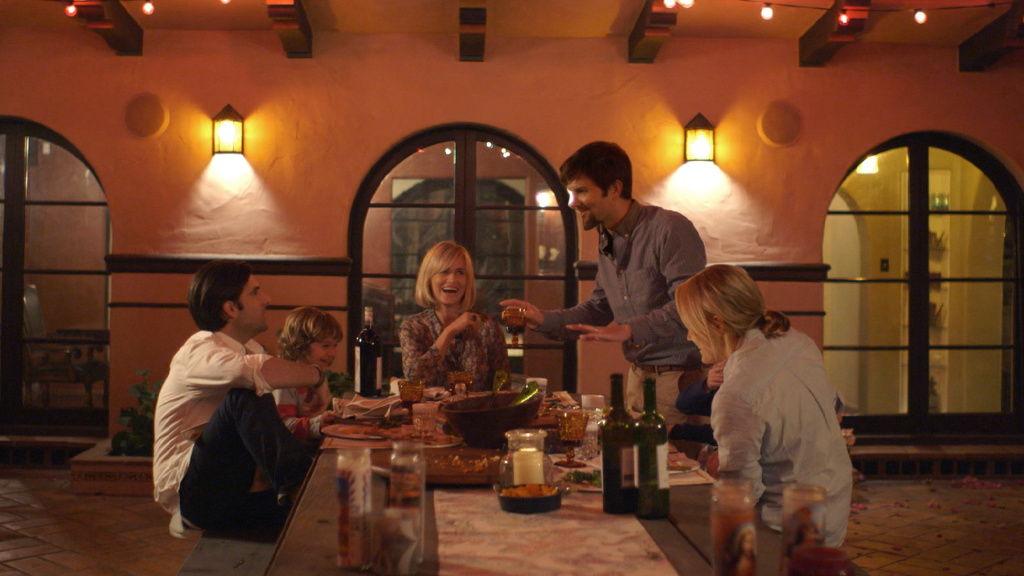 Comedy is the hardest language to write (and direct) they say. Unfortunately, the vast majority is crap indeed. These ones are exceptions to the rule.

The Vore's Film staff selects the top best comedy movies of 2017 in cinema, DVD and Netflix. Are Ben Stiller, Louis Leterrier & Jemaine Clement our new comedy genre directors? The main focus is on international art house & American and British indie cinema.


| comedy movies | 2017 |
| --- | --- |
| Popular actors | Kristen Wiig, Benedict Cumberbatch & Billy Zane |
| Trending movies | What We Do in the Shadows, The Overnight & Deathgasm |
Anticipated 2017 comedy movies to watch
Zeroville (Monday October 9, 2017)

Director

James Franco

Cast

James Franco
Megan Fox
Dave Franco

---

Unfortunately no trailer yet, but this upcoming comedy directed by James Franco (who, according to IMDb is about to direct the dazzling amount of SIX movies in 2017) looks very promising. Zeroville evolves around and ambitious actor arriving in Hollywood in the late sixtes, just as the film industry is going through major changes. ...Read more

---

Table 19 (Friday March 3, 2017)

Director

Jeffrey Blitz

Cast

Anna Kendrick
Lisa Kudrow
Amanda Crew

---

In this wonderful new comedy written by the Duplass Brothers, Anna Kendrick stars as Eloise, a young woman who was supposed to be maid of honor at a wedding. After a humiliating event, she is relieved of her duties, but decides to stay anyway. She ends up at table 19, a table where all 'the random people who shouldn't actually be invited' sit. They soon bond......Read more

---
Best comedy movies on Netflix or DVD in 2017 & 2016
2010's best rated comedy movies out on DVD, Bluray or streaming on VOD (Netflix, Amazon).

Toni Erdmann (Thursday July 14, 2016)

Director

Maren Ade

Cast

Sandra Hüller
Peter Simonischek
Michael Wittenborn

---

Anyone who thinks German's can't be funny will think twice after watching 'Toni Erdmann'. Ines is an ambitious woman working for a foreign company in Bucharest, Romania. Her career means everything to her. When her eccentric hippie father, whom she barely sees, visits her unannounced, she starts to loose control over her life. Which is exactly what her father aims for. Bizarre humor and touching scenes go hand in hand in this brilliant gem that is impossible to pigeonhole. ...Read more

---

Director

Jemaine Clement & Taika Waititi

Cast

Jemaine Clement
Taika Waititi
Cori Gonzalez-Macuer

---

A highly original mockumentary following a group of vampires that share a house in Wellington. Just like ordinary people, these bloodsuckers have their own domestic problems. Brilliant deadpan humor mixed with a fair amount of gore. Strongly recommended! ...Read more

---

Men & Chicken (Thursday February 5, 2015)

Director

Anders Thomas Jensen

Cast

David Dencik
Mads Mikkelsen
Nikolaj Lie Kaas

---

Danish director and screenwriter Anders Thomas Jensen returns with his first movie in 10 years. And it's been worth the wait! Two socially awkward brothers, Elias and Gabriel, set out to look for their biological father who reportedly lives on an isolated island. Once they arrive, they soon find out they have a bunch of half-brothers they didn't about. Flat-out hilarious with one of the most brilliant showdowns ever....Read more

---

Director

Greg Tiernan & Conrad Vernon

Cast

Seth Rogen
Kristen Wiig
Jonah Hill

---

Even though the jokes are often too far fetched and weed-induced, 'Sausage Party' works as a nagging satire about religion and mass consumption. ...Read more

---

Director

Shane Black

Cast

Russell Crowe
Ryan Gosling
Angourie Rice

---

In the veins of '48 Hours' and 'Midnight Run', this classic buddy/cop comedy about two very different detectives working together on a strange case concerning the unsolved death of a porn actress in 1970's LA. Swinging and funny. We were surprised to find out Crow and Gosling have so much comedic talent....Read more

---

Bernie (Thursday June 16, 2011)

Director

Richard Linklater

Cast

Jack Black
Shirley MacLaine
Matthew McConaughey

---

Bernie is a kind-hearted and well-respected mortician in a small Texan community. When he marries and old (and exuberantly rich) widow and consequently kills her, nobody actually seems to mind. Based on true events, writer/director Richard Linklater (Boyhood, the Before Trilogy) opted to tell this darkly comical story in a faux-documentary style, which works really well. ...Read more

---

Grimsby (Wednesday February 24, 2016)

Director

Louis Leterrier

Cast

Sacha Baron Cohen
Mark Strong
Rebel Wilson

---

A hilarious new comedy film with (and written by) legend Sacha Baron Cohen. Cohen is Nobby, a somewhat stupid football hooligan from the northeast of England who has been separated from his brother many years ago. What Nobby doesn't know, is that his brother is MI6 agent. By a twist of faith, they end up trying to prevent a massive terrorist attack.
...Read more

---

Director

Richard Linklater

Cast

Blake Jenner
Tyler Hoechlin
Ryan Guzman

---

When director Richard Linklater announced 'Everybody Wants Some!!', he called it the 'spiritual sequel' to 1993's hit 'Dazed and Confused'. And indeed, just as 'Dazed..', this film takes places in a single weekend, (in 1980, one year after..) deals with young Americans having fun, is all about nostalgia and lacks any plot whatsoever. In the hands of someone else, this might have become a drag, but Linklaters' college comedy is a true gem. ...Read more

---