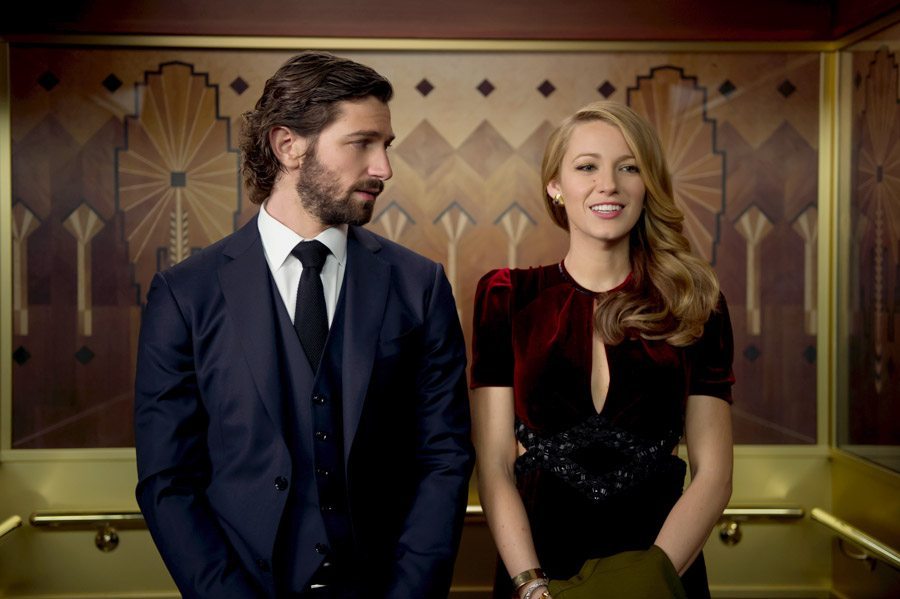 It doesn't get more low-brow than chick-flicks, you might think. However, there are enough chick-flicks out there that are quite worth your time. Even for the guys.

The Vore's Film staff selects the top best chick-flick movies of 2017 in cinema, DVD and Netflix. Are Elizabeth Banks, Lee Toland Krieger & Shira Piven our new chick-flick genre directors? The main focus is on international art house & American and British indie cinema.


| chick-flick movies | 2017 |
| --- | --- |
| Popular actors | Britt Robertson, Jennifer Aniston & Kate Hudson |
| Trending movies | Pitch Perfect, The Age of Adaline & Trainwreck |
Anticipated 2017 chick-flick movies to watch
Director

Trish Sie

Cast

Ruby Rose
Hailee Steinfeld
Anna Kendrick

---

The Bella's are back! They graduated in the last film, but apparently screenwriter Kay Cannon couldn't resist the urge to create another chapter. We can't wait until december!...Read more

---
Best chick-flick movies on Netflix or DVD in 2017 & 2016
2010's best rated chick-flick movies out on DVD, Bluray or streaming on VOD (Netflix, Amazon).

Director

Thea Sharrock

Cast

Emilia Clarke
Sam Claflin
Janet McTeer

---

Emilia Clarke and Sam Claflin star in this sentimental but irresistible movie about a young woman nursing a depressed (very handsome looking) young man who ended up in a weel chair after a terrible accident.Keep your handkerchiefs within reach...Read more

---

Director

Jason Moore

Cast

Anna Kendrick
Brittany Snow
Rebel Wilson

---

A new student at Barden University is coaxed into joining a female singing band 'Bella' so as to augment its strength in...Read more

---

Mean Girls (Wednesday April 30, 2003)

Director

Mark Waters

Cast

Lindsay Lohan
Jonathan Bennett
Rachel McAdams

---

Cady is at very good terms with The Plastics which is the top girl clique in her new school but the terms change to disastrous...Read more

---

Clueless (Friday July 21, 1995)

Director

Amy Heckerling

Cast

Alicia Silverstone
Stacey Dash
Brittany Murphy

---

A comedy, loosely based on Jane Austin's classic novel; the story depicts a rich high society girl who is keen to help less...Read more

---

Director

David Frankel

Cast

Anne Hathaway
Meryl Streep
Adrian Grenier

---

A smart graduate who manages to secure an assistant's job faces hard challenges in her personal as well as professional life...Read more

---

Director

Sharon Maguire

Cast

Renée Zellweger
Colin Firth
Hugh Grant

---

A light romantic comedy based on a novel that showcases a British woman who keeps a diary intends to improve her ways and also she...Read more

---

Director

Tate Taylor

Cast

Emily Blunt
Haley Bennett
Rebecca Ferguson

---

Paula Hawkins book finally turned into a movie. And the adaptation proves to be as thrilling and engrossing. Emily Blunt is perfectly casted as Rachel. A must see!...Read more

---

Bachelorette (Wednesday June 13, 2012)

Director

Leslye Headland

Cast

Kirsten Dunst
Isla Fisher
Lizzy Caplan


---

A romantic comedy; a girl who was often ridiculed at school by three friends asks the same three friends to be her bridesmaids and...Read more

---