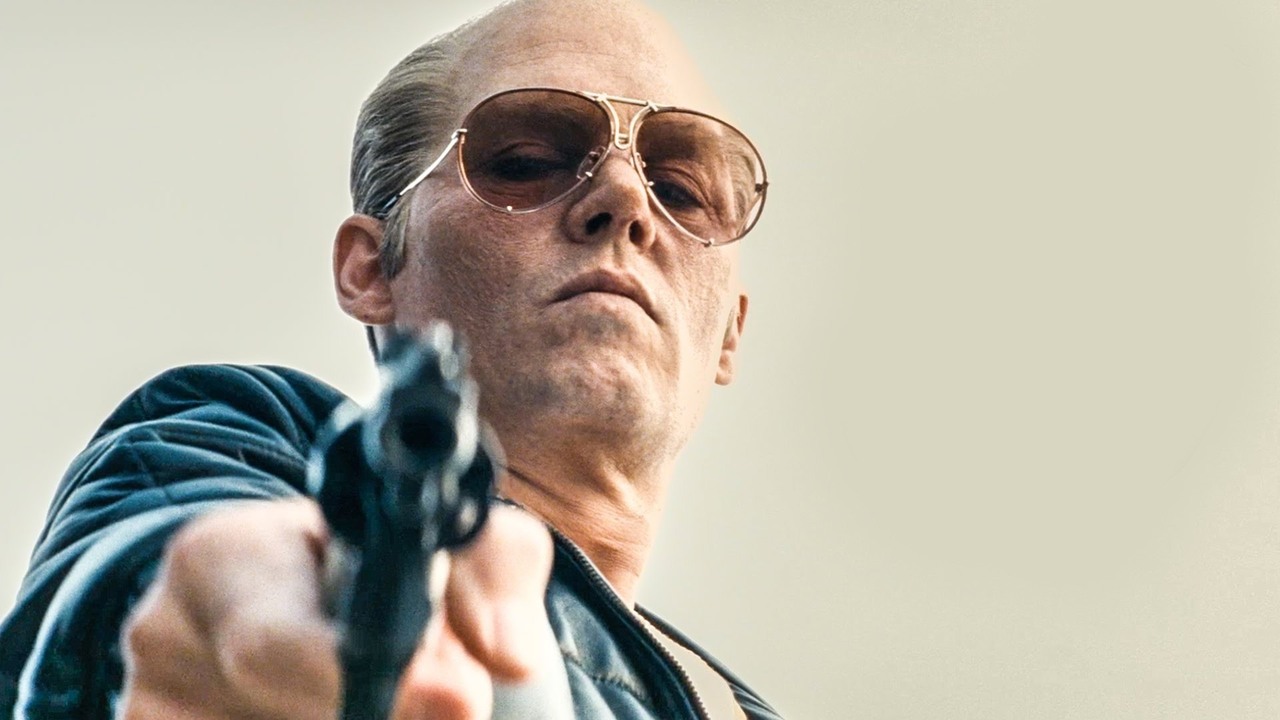 The popularity of the gangster film never seems to decrease, even though the best movies within the language were made decades ago. From time to time, a decent gangster film still surfaces though. These are the crime dramas we liked the most.

The Vore's Film staff selects the top best gangster movies of 2017 in cinema, DVD and Netflix. Are Scott Cooper, Pablo Trapero & Rupert Wyatt our new gangster genre directors? The main focus is on international art house & American and British indie cinema.


| gangster movies | 2017 |
| --- | --- |
| Popular actors | Johnny Depp, Benedict Cumberbatch & Dakota Johnson |
| Trending movies | Black Mass, El Clan & Blackhat |
Anticipated 2017 gangster movies to watch
Director

Ben Affleck

Cast

Ben Affleck
Elle Fanning
Brendan Gleeson

---

Coming back from the war, he is no longer the man he used to be. Ben Affleck is a Boston gangster taking over the state of Florida with violence. ...Read more

---
Best gangster movies on Netflix or DVD in 2017 & 2016
2010's best rated gangster movies out on DVD, Bluray or streaming on VOD (Netflix, Amazon).

Suburra (Friday June 24, 2016)

Director

Stefano Sollima

Cast

Pierfrancesco Favino
Greta Scarano
Jean-Hugues Anglade

---

Italian director Stefano Sollima returns with a unforgiving, bleak and stylized maffia film after he made the very well received TV-series Gomorrah. Suburra evolves around a gangster named 'The Samurai' with bold ambitions: creating an Atlantic City-like resort. The local mob bosses are willing to cooperate at first, but soon things run out of control.....Read more

---

Director

Brad Furman

Cast

Bryan Cranston
John Leguizamo
Diane Kruger

---

Bryan Cranston (Breaking Bad) stars in 'The Infiltrator', a brilliant film about an undercover agent winding up in money laundering scheme led by Colombian cartel leader Pablo Escobar. As he dives deeper in this murky world, he has more and more problems deciding where his loyalty lies...Read more

---

Cold in July (Saturday December 13, 2014)

Director

Jim Mickle

Cast

Michael C. Hall
Sam Shepard
Don Johnson

---

Richard Dane kills a low life burglar who had broken into his home, and is being hailed as a small town hero but psychologically...Read more

---

Son of a Gun (Thursday December 11, 2014)

Director

Julius Avery

Cast

Ewan McGregor
Brenton Thwaites
Alicia Vikander

---

Two men break out of a prison, one of them being Australia's No.1 public enemy; they soon develop an interdependent...Read more

---

Rob the Mob (Saturday March 15, 2014)

Director

Raymond De Felitta

Cast

Michael Pitt
Nina Arianda
Andy Garcia

---

A couple have become experts in robbing mafia owned social clubs; during one of their heists they procure far more than they had...Read more

---

The Gambler (Thursday December 25, 2014)

Director

Rupert Wyatt

Cast

Mark Wahlberg
Jessica Lange
John Goodman

---

A literature professor has fallen flat into the pit of gambling as he has incurred heavy loans from his mother and a loan shark...Read more

---

Salvo (Friday August 22, 2014)

Director

Fabio Grassadonia, Antonio Piazza

Cast

Saleh Bakri
Luigi Lo Cascio
Sara Serraiocco

---

Salvo is a bodyguard to an influential mafia member; he foils an assassination attempt on his employer and then sets out to hunt...Read more

---