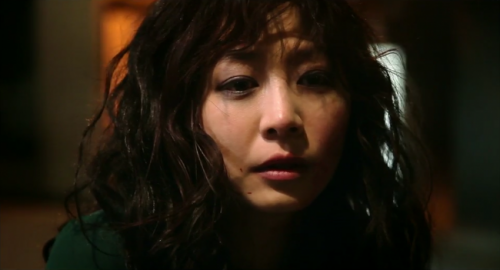 Along with Japan, South Korea is probably the most important Asian country when it comes to movies. From Kim Ki Duk's strange art house to big budget monster movies; South Korea has it all.

The Vore's Film staff selects the top best South Korean movies of 2017 in cinema, DVD and Netflix. Are Joon-ho Bong, Hee-il Leesong & Ki-duk Kim South Korea's biggest directors?
South-Korea has arguably produced some of the most interesting filmmakers of this decade. Sadly, other lists on the web claim to list the best Korean films, but actually only mention a lot of commercially successful films. These films are like Hollywood films with a Korean flavor. But the art house scene in Korea is also flourishing. The Vore would like to give you a clearer look at which original and meaningful films came out of Korean cinema these past few years.

| South Korean movies | 2017 |
| --- | --- |
| Popular actors | Jake Gyllenhaal, Tilda Swinton & Kelly Macdonald |
| Trending movies | Night Flight, U ri sunhi & Snowpiercer |
Anticipated 2017 South Korean movies to watch
Okja (Monday June 12, 2017)

Director

Joon-ho Bong

Cast

Lily Collins
Jake Gyllenhaal
Tilda Swinton

---

Promising upcoming project by Joon-ho Bong (Snowpiercer, The Host). Not much known yet, but supposedly it's about a young girl trying to prevent an evil enterprise from kidnapping her friend. Which is some kind of huge monster. Sounds interesting enough. And then there's the cast: Jake Gyllenhaal and Tilda Swinton are confirmed....Read more

---
Best South Korean movies on Netflix or DVD in 2017 & 2016
2010's best rated South Korean movies out on DVD, Bluray or streaming on VOD (Netflix, Amazon).

Night Flight (Thursday August 28, 2014)

Director

Hee-il Leesong

Cast

LLurvance Bass,
Si-Yang Kwak
Yong-hwa Ryu

---

Not quite as good as Leesong Hee-il's White Night below, but Ya-gan-bi-haeng or Night Flight is a rather interesting film, continuing to establish Hee-il as a poetic yet coldish filmmaker. Like 2012's White Night it is yet again a very unromantic film about gay men, oppressing social structures, and the loneliness of being human. It might sound like a bit of a drag, but the little hint of hope underneath the surface makes it an enjoyable watch....Read more

---

The Wailing (Friday February 12, 2016)

Director

Hong-jin Na

Cast

Jun Kunimura
Jung-min Hwang
Do-won Kwak

---

The Wailing is unlike anything you have seen this year; a wildly entertaining, funny and creepy film about a detective trying to resolve a murder (and many other strange things) in rural South Korea. What starts out as a fairly conventional whodunnit quickly turns into a rollercoaster of black humor, exorcism and gore. ...Read more

---

Snowpiercer (Friday July 11, 2014)

Director

Joon-ho Bong

Cast

Chris Evans
Jamie Bell
Tilda Swinton

---

The story is set in a time of future where the life on earth has been decimated barring a few lucky passengers who travel on a...Read more

---

U ri sunhi (Thursday September 12, 2013)

Director

Sang-soo Hong

Cast

Yu-mi Jung
Sun-kyun Lee
Jae-yeong Jeong |

---

Still the best South-Korean film of the 2010's, Our Sunhi. Sunhi goes back to the film school she graduated from. There she encounters old friends....Read more

---

Baek-ya (Thursday November 15, 2012)

Director

Hee-il Leesong

Cast

Hyun-sung Kim
Yi-Kyeong Lee
Tae-hee Won

---

After a prolonged interval of time, a man returns to korea from abroad; the events unfold as he meets his lover whom he had left...Read more

---

Moebius (Monday June 12, 2017)

Director

Ki-duk Kim

Cast

Jae-hyeon Jo
Yeong-ju Seo
Eun-woo Lee

---

Dark and almost devoid of dialogue, Moebius. A truly haunting and disturbing film. It was first banned in South-Korea but was later accepted. The film is difficult to sum up, but in its essence it is about a father who goes after his desires, and a about a son who wants what his father has....Read more

---

- Best South Korean TV Series out in 2017 on Netflix & on TV