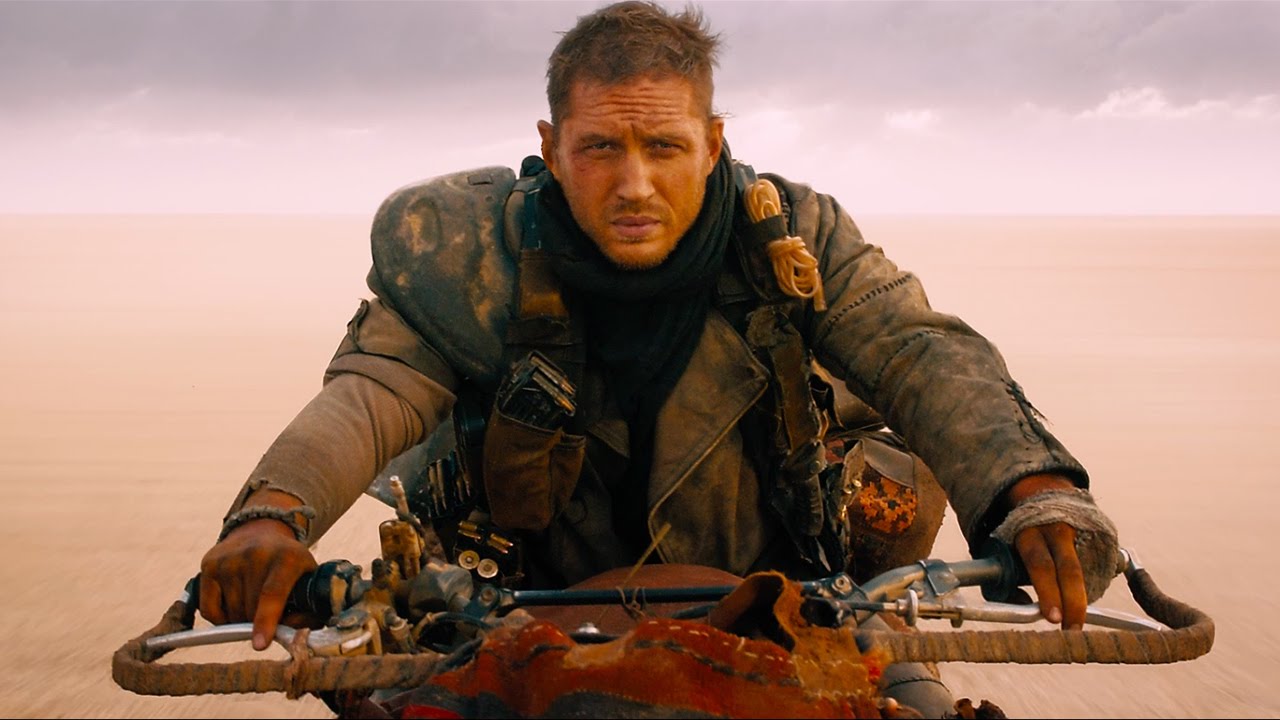 Action movies are usually associated with dumb entertainment, but that would sell this popular genre short. Anyone who has ever seen an action movie knows that to have real impact, you need to have a real story as well. Sure, some movies are merely about the explosions, car chases and violence, but the action films that stay with you are the ones that get your adrenaline pumping, AND get you emotionally rooting for the protagonist. Because when it feels there is nothing at stake, there is nothing to get excited about. We have listed some powerhouses that are exciting as hell, and satisfying on multiple levels.

The Vore's Film staff selects the top best action movies of 2017 in cinema, DVD and Netflix. Are Justin Kurzel, George Miller & Sam Mendes our new action genre directors? The main focus is on international art house & American and British indie cinema.
Action cinema can get away with almost anything. And that is what makes it stand out from the thriller genre, a genre that relies way more on plausibility and nuance. Here we have collected a few of the most exciting films that get adrenaline running through your veins.

| action movies | 2017 |
| --- | --- |
| Popular actors | Tom Hardy, Liam Neeson & Charlize Theron |
| Trending movies | Macbeth, Mad Max: Fury Road & James Bond: Spectre |
Anticipated 2017 action movies to watch
The Commuter (Thursday October 12, 2017)

Director

Jaume Collet-Serra

Cast

Vera Farmiga,
Liam Neeson
Patrick Wilson

---

A businessman is caught up in a criminal conspiracy during his daily commute home....Read more

---

Director

Chad Stahelski

Cast

Keanu Reeves
Riccardo Scamarcio
Ian McShane

---

Keanu Reeves is back as John Wick, the tormented ex-criminal who once again ends up in situation he would've rather avoided......Read more

---
Best action movies on Netflix or DVD in 2017 & 2016
2010's best rated action movies out on DVD, Bluray or streaming on VOD (Netflix, Amazon).

Skyfall (Friday October 26, 2012)

Director

Sam Mendes

Cast

Daniel Craig
Javier Bardem
Naomie Harris

---

Skyfall is the twenty-third Bond film and without a doubt the best. Every piece falls into the right place this time: being James Bond finally suits Daniel Craig, there's a truly great bad guy (Bardem), there's a beautiful classical Bond song (Adele) and there's the soulful directing by Sam Mendes, a guy we know from directing sincere, American family drama's (American Beauty, Revolutionary Road, Away We Go). And last but not least the strong and clear plotline, which felt like a respite after the needless complicated Quantum of Solace. ...Read more

---

Director

George Miller

Cast

Tom Hardy
Charlize Theron
Nicholas Hoult

---

One of the most anticipated 2015 films, and yet Georg Miller pulled it of to surpass all expectations. 'Mad Max: Fury Road' is post-apocalyptic extravaganza at its very finest. The plot is ridiculously simple and effective; together with hardboiled rebel Furiosa (Charlize Theron) Max has to stay out of the hands of tyrant Immortan Joe's army. Basically the film is one, big chase scene. But it never looked cooler. ...Read more

---

Director

Jee-woon Kim

Cast

Arnold Schwarzenegger
Forest Whitaker,
Johnny Knoxville

---

'The Last Stand' is a delightful return to acting (and form) for Arnold Schwarzenegger. In this classic western/action flick, 'The Governator' ironically plays a burnt-out sheriff in Texan border town who had his moments of glory a long time ago. When an escaped cartel leader is on his way back to Mexico, the sheriff wants to show what he's worth once more. ...Read more

---

The Guest (Friday January 17, 2014)

Director

Adam Wingard

Cast

Dan Stevens
Sheila Kelley
Maika Monroe

---

After directing a bunch of great low budget horror flicks, Adam Wingard released 'The Guest', a brilliant hommage to 80's action flicks. A family is mourning the death of their son, who died a soldier. When all of a sudden David, a young man who claims to be their son's friend from the army, knocks at their door, the family happily welcomes him. The longer the David is around though, the more it becomes clear he is not entirely who they think he is. ...Read more

---

Director

Quentin Tarantino

Cast

Samuel L. Jackson
Kurt Russell
Jennifer Jason Leigh

---

Quentin Tarantino is sinking his teeth into the genre, and he is clearly biting as well. His films keeping getting more gory and bloodier. Nonetheless, they are exciting and suspenseful movies that are incredibly entertaining. In The Hateful Eight he has perfected the art of the surprise kill - a bounty hunter and his prisoner are stuck in a cabin with suspicious individuals that who have their own agenda's. ...Read more

---

Drive (Friday September 16, 2011)

Director

Nicolas Winding Refn

Cast

Ryan Gosling
Carey Mulligan
Bryan Cranston

---

A getaway driver, who is basically a Hollywood stuntman and a mechanic by profession finds himself in deep trouble when he decides...Read more

---

Director

Gavin O'Connor

Cast

Ben Affleck
Anna Kendrick
J.K. Simmons

---

Ben Affleck stars as an autistic math prodigy working for criminal organizations. Afraid his 'services' will come to light, he decides to on a 'legit' customer this time, but soon he becomes entangled in a web of corruption, violence and death. A smart and entertaining action thriller with Affleck in his finest role since 'Gone Girl'....Read more

---

Mud (Friday May 10, 2013)

Director

Jeff Nichols

Cast

Matthew McConaughey
Tye Sheridan
Jacob Lofland

---

The plot follows a fugitive who is in love, and while he is on the run from the law, he comes across two young boys who promise...Read more

---

Taken (Friday January 30, 2009)

Director

Pierre Morel

Cast

Liam Neeson,
Maggie Grace
Famke Janssen

---

A flesh trade gang kidnaps a retired CIA agent's daughter; now he relies on his skills to retrieve her as he travels all...Read more

---

In The Shadow (Thursday September 13, 2012)

Director

David Ondrícek

Cast

Ivan Trojan
Sebastian Koch
Sona Norisová

---

Based in the Czechoslovakia of 1950s, the story depicts a simple robbery case that is investigated by a police captain but just...Read more

---

Snowpiercer (Friday July 11, 2014)

Director

Joon-ho Bong

Cast

Chris Evans
Jamie Bell
Tilda Swinton

---

A class system emerges in the train 'Snowpiercer' that travels around the globe and contains the only survivors on the...Read more

---

Cold in July (Saturday January 18, 2014)

Director

Jim Mickle

Cast

Michael C. Hall
Sam Shepard
Don Johnson

---

Cold in July starts of with a relatively straight-forward premise. From the very first second the film draws us into the life of Richard Dane, an average Joe (with one of the worst haircuts I have ever seen in film) played by Dexter's Michael C. Hall, who in a state of panic kills a burglar. This burglar turned out to be the son of a vindictive ex-con, Ben Russel (Sam Shepard), who sets out to make Dane's life miserable. Dane gets police protection, but soon the feeling creeps up on him that the police is not telling him the whole story....Read more

---

Director

Scott Cooper

Cast

Christian Bale
Casey Affleck
Zoe Saldana

---

Christian Bale is Russell, a hard-working guy from the Rust Belt. When his brother Rodney (Casey Affleck), who suffers from a post-traumatic stress disorder, gets into trouble with the local hillbilly gang and disappears, Russell takes the law into his own hands. A dark and atmospheric revenge thriller. Woody Harrelson is absolutely stunning as the mean-as-hell gang leader Harlan. ...Read more

---

The Rover (Friday June 20, 2014)

Director

David Michôd

Cast

Guy Pearce
Robert Pattinson
Scoot McNairy

---

The story is set against the backdrop of a global economic crisis; a man's car gets stolen and even after 10 years the...Read more

---

R100 (Friday January 23, 2015)

Director

Hitoshi Matsumoto

Cast

Nao Ohmori
Mao Daichi
Shinobu Terajima

---

One of the most bizarre films you're likely to see in a while. The plot concerns a man seeking more excitement in his life and hoping to find it in dark corners. While trying to fulfill his deeper sadomasochistic desires, he enlists with a strange organization that provides erotic pleasure in an alternative way. Anyone who enlists, as our protagonist did, gets to deal with attacks by strange and scary women, dressed in black leather, at seemingly random moments during the day or by night. Once a member, you cannot withdraw. As you read, this movie cannot possibly be normal and nearing the end it only gets more and more weird. For me, it didn't really work as a comedy (apart from some metafictional scenes wherein we see the viewers, at the screening of R100, getting irritated by this ungraspable movie they're seeing), as I'm sure it was meant. But the eerie atmosphere and grainy cinematography did it for me...Read more

---

Violet (Tuesday March 3, 2015)

Director

Bas Devos

Cast

Cesar De Sutter
Koen De Sutter
Mira Helmer

---

A young teenager bore the sheer shock of witnessing his friend getting stabbed and he has to live the horror again and again as he...Read more

---

Ben-Hur (Friday August 19, 2016)

Director

Timur Bekmambetov

Cast

Jack Huston
Toby Kebbell
Rodrigo Santoro

---

It took surprisingly long, but here it finally is: the 21st century remake of epic movie. 'Ben-Hur'. Does it disappoint? Sure, it would be impossible surpass the 1958 classic, but yet there is plenty to enjoy. Beautiful decors, sweeping shots and an unforgettable plot....Read more

---