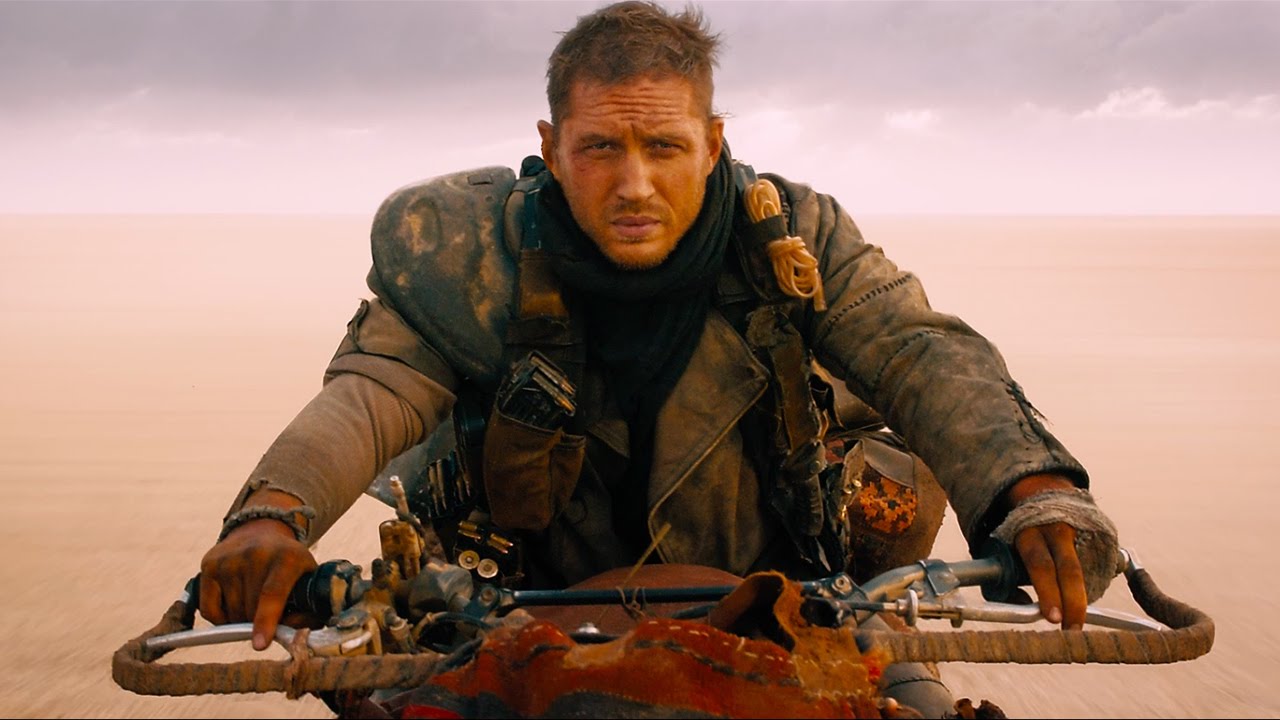 Actiefilms worden vaak afgedaan als dom vermaak. Ten onrechte, want er zijn meer dan genoeg ijzersterke actiefilms. Wij somden er een paar voor je op.

The Vore's film redactie selecteert de beste actiefilms van 2017 in de bios of uit op DVD of Netflix. Zijn Justin Kurzel, George Miller & Sam Mendes onze nieuwe actie genre regisseurs?. De focus ligt op internationale arthouse cinema & Amerikaanse en Britse indie films.

| actiefilms | 2017 |
| --- | --- |
| Populaire acteurs | Tom Hardy, Liam Neeson & Charlize Theron |
| Trending films | Macbeth, Mad Max: Fury Road & James Bond: Spectre |
Verwachte 2017 films
Baby Driver (woensdag 28 juni, 2017)

Regisseur

Edgar Wright

Cast

Ansel Elgort
Kevin Spacey
Lily James

---

Heerlijke, energieke actie-komedie over een jonge getaway driver die voor hij de business achter zich kan laten, nog één laatste... Lees meer


---

The Commuter (donderdag 12 oktober, 2017)

Regisseur

Jaume Collet-Serra

Cast

Vera Farmiga,
Liam Neeson
Patrick Wilson

---

Liam Neeson mag weer 'the wrong to fuck with' uithangen in 'The Commuter'. Er is nog weinig bekend, maar het... Lees meer


---

Regisseur

Chad Stahelski

Cast

Keanu Reeves
Riccardo Scamarcio
Ian McShane

---

Keanu Reeves neemt opnieuw de rol van onverschrokken vechtmachine John Wick op zich in dit tweede deel. Net als deel 1 heeft de... Lees meer


---
Beste actiefilms op Netflix of DVD in 2017 & 2016
Beste actiefilms uit de 2010's verschenen op DVD, Bluray of Netflix/Amazon prime.

Regisseur

Jee-woon Kim

Cast

Arnold Schwarzenegger
Forest Whitaker,
Johnny Knoxville

---

Schwarzenegger is Ray Owens, een uitgerangeerde sheriff in Sommerton Junction, een afgelegen Texaans grensdorpje. Als een... Lees meer


---

The Guest (vrijdag 17 januari, 2014)

Regisseur

Adam Wingard

Cast

Dan Stevens
Sheila Kelley
Maika Monroe

---

Na een handvol fantastisch low-budget horrorfilms, kwam regisseur Adam Wingard terug met 'The Guest', een fantastische... Lees meer


---

Skyfall (vrijdag 26 oktober, 2012)

Regisseur

Sam Mendes

Cast

Daniel Craig
Javier Bardem
Naomie Harris

---

Na het overbodig ingewikkelde 'Quantum of Solace' was de Bond-reeks nodig toe aan wat verfrissing. Indie-regisseur Sam... Lees meer


---

Regisseur

George Miller

Cast

Tom Hardy
Charlize Theron
Nicholas Hoult

---

Dertig jaar na het laatste deel keert regisseur George Miller terug met een nieuwe Mad Max film. Dit keer kruipt Tom Hardy in de... Lees meer


---

The Rover (vrijdag 20 juni, 2014)

Regisseur

David Michôd

Cast

Guy Pearce
Robert Pattinson
Scoot McNairy

---

... Lees meer


---

Ben-Hur (vrijdag 19 augustus, 2016)

Regisseur

Timur Bekmambetov

Cast

Jack Huston
Toby Kebbell
Rodrigo Santoro

---

... Lees meer


---

Cold in July (zaterdag 18 januari, 2014)

Regisseur

Jim Mickle

Cast

Michael C. Hall
Sam Shepard
Don Johnson

---

Boeiend en origineel wraakdrama met een verrassende twist. Richard Dane, een 'average joe' uit Texas schiet een inbreker... Lees meer


---

Regisseur

Gavin O'Connor

Cast

Ben Affleck
Anna Kendrick
J.K. Simmons

---

Ben Affleck is Christian Wolff, een wiskundig genie dat door louche organisaties ingehuurd wordt om de cijfers op orde te krijgen.... Lees meer


---

Taken (vrijdag 30 januari, 2009)

Regisseur

Pierre Morel

Cast

Liam Neeson,
Maggie Grace
Famke Janssen

---

... Lees meer


---

Snowpiercer (vrijdag 11 juli, 2014)

Regisseur

Joon-ho Bong

Cast

Chris Evans
Jamie Bell
Tilda Swinton

---

... Lees meer


---

Regisseur

Scott Cooper

Cast

Christian Bale
Casey Affleck
Zoe Saldana

---

Russell (Christian Bale) is hardwerkende fabrieksarbeider uit Amerika's Rust Belt. Zijn broertje Rodney (Casey Affleck in een... Lees meer


---

Drive (vrijdag 16 september, 2011)

Regisseur

Nicolas Winding Refn

Cast

Ryan Gosling
Carey Mulligan
Bryan Cranston

---

... Lees meer


---

R100 (vrijdag 23 januari, 2015)

Regisseur

Hitoshi Matsumoto

Cast

Nao Ohmori
Mao Daichi
Shinobu Terajima

---

... Lees meer


---

Regisseur

Quentin Tarantino

Cast

Samuel L. Jackson
Kurt Russell
Jennifer Jason Leigh

---

... Lees meer


---

Violet (dinsdag 03 maart, 2015)

Regisseur

Bas Devos

Cast

Cesar De Sutter
Koen De Sutter
Mira Helmer

---

... Lees meer


---