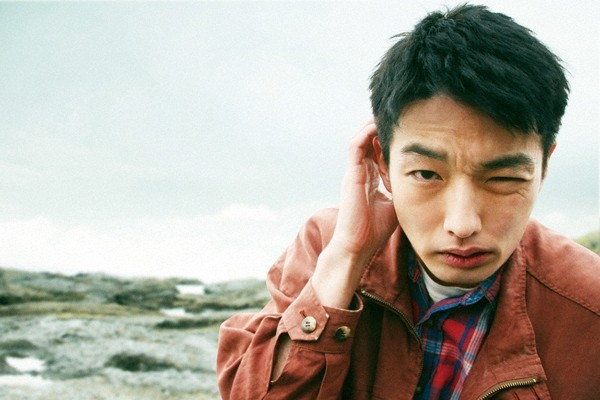 Ever since the days of Ozu and Kurosawa, Japan has a film tradition that differs in many ways from both Europe and America. Which is why Japan as a film country is so damn interesting. Check out our recent favorites!

The Vore's Film staff selects the top best Japanese movies of 2017 in cinema or on DVD or Netfix. Are Hirokazu Koreeda, Naomi Kawase & Hitoshi Matsumoto Japan's biggest directors?
Logically, a list of the best Japanese films of the 2010s is a must at every proper film site that takes itself seriously. Focusing on the more arty films (and there are plenty of experimental, innovative films out there) we have tried to frame Japanese cinema as best as we could, and as diversely as possible.

(Films not in the list, but still worth the mention: Miss Zombie (2013) by Hiroyuki Tanaka, Helter Skelter (2012) by Mika Ninagawa and I'm Flash (2012) by Toshiaki Toyoda.)

---
Japan country statistics
| Japan | 2017 |
| --- | --- |
| Popularity | |
| Rank | #5 (List of most popular countries) |
| Actors | Haruka Ayase, Masami Nagasawa & Kaho |
| Trending | Umimachi Diary, An & Journey to the Shore |
Amount of country films per year from 2010 to 2017
173 Japanese movies scheduled for release this year.

---
List of highest grossers of the decade & budget
Most of the quality art house is still not reaching US audiences. At the US Box office it are still anime, manga and animated Japanese productions that do well.
| Title | Box office | Budget |
| --- | --- | --- |
| The secret world of Arietti (2010) | $19M | $23M |
| Dragon Ball Z: Doragon bôru Z - Fukkatsu no 'F' (2015) | $7M | $5M |
| The Wind Rises (2013) | $5M | $30M |
(Read: Who needs big budgets? 25 low budget success stories!)
2017 anticipated releases to watch
Hikari (Saturday February 18, 2017)

Director

Naomi Kawase

Cast

Masatoshi Nagase
Ayame Misaki
Upcoming project from Japanese art house filmmaker Naomi Kawase. Possibly a Cannes release. Not much is known yet, but we'l keep you posted!... Read more


---

Director

Shinobu Yaguchi

Cast

Fumiyo Kohinata
Eri Fukatsu
Yuki Izumisawa
When electricity stops working in Tokyo, the whole city is about to collapse. Yoshiyuki Suzuki and his family have only one option; leave the city in order to survive. ... Read more


---
Best Japanese movies on Netflix or DVD in 2017
2010's best rated Japanese movies out on DVD, Bluray or streaming on VOD (Netflix, Amazon).

Umi yori mo mada fukaku (After the Storm) (21-05-2016, 117 minutes)
It's amazing how Japanese helmer Koreeda keeps up this pace. After The Storm is yet another beautiful, patient little gem. The films tells the gripping tale of once famous writer trying to connect with his estranged and reluctant son during a stormy summers night.


| | |
| --- | --- |
| Starring | Hiroshi Abe, Yôko Maki & Taiyô Yoshizawa |
| Director | Hirokazu Koreeda (Nobody Knows & Like Father, Like Son) |
| Similar movies | Umimachi Diary |
| Themes | families, identity, parenting, drama, indie, |
| Country | Japan |
| Keywords | authentic, pretty, |
| Rating | |
| Buy/stream it | Amazon / Netflix |

Like Father, Like Son (29-09-2013, 121 minutes)
Director Koreeda is unparalleled in contemporary cinema when it comes to honestly portaying family life. In tone, he shifts from deeply tragic (Nobody Knows, 2004)) to light hearted (I Wish, 2011) but his significant style is always easy to recognize. Like Father, Like Son tells the gripping story of a businessman who finds out his son was swapped with another boy right after birth in the hospital. He is faced with a horrible dilemma; 'adopt' his true son or carrying on with the boy he raised as his own?


| | |
| --- | --- |
| Starring | Masaharu Fukuyama, Machiko Ono & Yôko Maki |
| Director | Hirokazu Koreeda (Still Walking, Nobody Knows & After Life) |
| Themes | families, parenting, drama, |
| Country | Japan |
| Keywords | authentic, engaging, |
| Rating | |
| Buy/stream it | Amazon / Netflix |

Still The Water (18-04-2015, 121 minutes)
Naomi Kawase's Still the Water was met with mixed results at Cannes last year, which actually only made us more curious. Kawase's herself stated that this film is her 'masterpiece'. Kawase's films balance at the edge of soulful contemplation and kitschy esotericism. Still the Water, a patiently told story about a blossoming love between to troubled teenagers at a remote Japanese island is both, but nonetheless a satisfying viewing experience altogether.


| | |
| --- | --- |
| Starring | Nijirô Murakami, Jun Yoshinaga & Miyuki Matsuda |
| Director | Naomi Kawase (Hanezu, The Mourning Forest & Shara) |
| Themes | love, spirituality, drama, romance, |
| Country | Japan |
| Keywords | captivating, evocative, |
| Rating | |
| Buy/stream it | Amazon / Netflix |

R100 (23-01-2015, 99 minutes)
One of the most bizarre films you're likely to see in a while. The plot concerns a man seeking more excitement in his life and hoping to find it in dark corners. While trying to fulfill his deeper sadomasochistic desires, he enlists with a strange organization that provides erotic pleasure in an alternative way. Anyone who enlists, as our protagonist did, gets to deal with attacks by strange and scary women, dressed in black leather, at seemingly random moments during the day or by night. Once a member, you cannot withdraw.As you read, this movie cannot possibly be normal and nearing the end it only gets more and more weird. For me, it didn't really work as a comedy (apart from some metafictional scenes wherein we see the viewers, at the screening of R100, getting irritated by this ungraspable movie they're seeing), as I'm sure it was meant. But the eerie atmosphere and grainy cinematography did it for me.


| | |
| --- | --- |
| Starring | Mao Daichi, Lindsay Kay Hayward & Hairi Katagiri |
| Director | Hitoshi Matsumoto |
| Similar movies | 75 |
| Themes | dating, sex, comedy, drama, |
| Country | Japan |
| Keywords | absurd, controversial, |
| Buy/stream it | Amazon / Netflix |

Why Don't You Play in Hell? (07-11-2014, 129 minutes)
The best Japanese film of these past two years is directed by probably the most playful filmmaker in Japan, called Shion Sono (Suicide Circle (2001), Love Exposure (2008), Cold Fish (2010)).After a couple of rather disappointing films (Guilty of Romance (2011) and The Land of Hope (2012) were both not that special), Sono came back with, in my opinion, his best film up-to-date (I admit I haven't seen all of his films, but I'm getting there). It's just so much fun to watch this. As usual with the greatest of Sono's films there's so much happening, you cannot possibly keep track. You just have to go along for the ride and never try to look back or even take a pause to get some breath, there's just no time.


| | |
| --- | --- |
| Starring | Jun Kunimura, Fumi Nikaidô & Shin'ichi Tsutsumi |
| Director | Shion Sono (Love Exposure, Suicide Club & Cold Fish) |
| Themes | filmmaking, mafia, action, comedy, drama, |
| Country | Japan |
| Keywords | action-packed, entertaining, |
| Rating | |
| Buy/stream it | Amazon / Netflix |

Lesson of the Evil (20-06-2013, 129 minutes)
Famous Japanese director Takashi Miike (Audition (1999), Visitor Q (2001), Ichi The Killer (2001)) is perhaps the most prolific film director in the world. Being a filmmaker since 1991, the guy has already directed more than 70 films (on the other hand, you could count his screenwriting credits on one hand). And he's still keeping himself busy, only in 2012 and 2013, Takashi Miike already directed no less than 5 films. But unfortunately, only Lesson of the Evil was actually worth something.For Love's sake (2012) definitely had its moments, but overall it was way too kitschy for my taste. Ace Attorney (2012), a filmadaptation of the videogame of the same name, was way too childish, and Shield of Straw (2013) (incomprehensibly nominated for the Palme d'Or at Cannes last year) was nothing more than a dumb action movie with a very weak and ridiculous story. His latest, The Mole Song: Undercover Agent Reiji (2013), I haven't seen yet, but sure will, as I think of Miike as one of the most interesting film directors out there. Although I'm not the greatest fan of his work.Lesson of the Evil is one of his most fun films I've seen, as it is one hell of a morally twisted movie. You start out thinking it's very sweet and gentle, as it follows a good-natured teacher in high school. But later on, you notice the character of the teacher is not as kind as you initially thought, and the movie itself gradually begins to get more like its title suggested in the first place.


| | |
| --- | --- |
| Starring | Takayuki Yamada, Howard Harris & Fumi Nikaidô |
| Director | Takashi Miike (13 Assassins, Audition & Ichi the Killer) |
| Themes | bullying, high school, horror, thriller, |
| Country | Japan |
| Keywords | amusing, thrilling, |
| Rating | |
| Buy/stream it | Amazon / Netflix |

Outrage Beyond (22-09-2013, 112 minutes)
Takeshi Kitano is, in my opinion, perhaps the greatest Japanese director of the last 20 years. His films like Sonatine (1993), Fireworks (1997) and Kikujiro (1999) are simply masterpieces. It is true, however, that Outrage (2010) and its sequel Outrage Beyond are nothing compared to his work in the 90s. Still, these two yakuza films are great pieces of entertainment. With its tight editing, sophisticated cinematography and its unpretentious and simple plot, you're in for two quite nice films. And there's even a third Outrage film on the way (Not that I'm really looking forward to a second sequel, but still).Just like Outrage, Outrage Beyond is mainly about people killing each other off until there's almost no one left standing. All yakuza's seem a bit paranoid and because of this the film's portrayal of yakuza life feels a bit sad. It's that melancholic feel to it that makes it better than your average kind of gangster movie and at the same time makes you remember you're watching a Takeshi Kitano film.


| | |
| --- | --- |
| Starring | Toshiyuki Nishida, Tomokazu Miura & Takeshi Kitano |
| Director | Takeshi Kitano (Fireworks, Brother & The Blind Swordsman: Zatoichi) |
| Themes | mafia, men, action, crime, drama, |
| Country | Japan |
| Keywords | dynamic, fanciful, |
| Rating | |
| Buy/stream it | Amazon / Netflix |

The Drudgery Train (14-07-2012, 112 minutes)
Probably the most conventional Japanese film in this list. So for people who are not that comfortable with both extremes of Japanese cinema, often defined as a cinema of on the one hand very crazy 'fucked up' films and on the other hand very contemplative and slow films wherein "nothing ever seems to happen", The Drudgery Train should be a good recommendation. It's a nice japanese drama with a cool main character and some good dialogue.Actually, there's not much to complain about this film. So if you're kind of bored with all the European or American faces you see all the time, you should try this one.


| | |
| --- | --- |
| Starring | Mirai Moriyama, Kengo Kôra & Atsuko Maeda |
| Director | Nobuhiro Yamashita (Misono Universe, My Back Pages & Moratoriamu Tamako) |
| Themes | ambitions, love, drama, |
| Country | Japan |
| Keywords | funny, kind, |
| Rating | |
| Buy/stream it | Amazon / Netflix |

The Kirishima Thing (11-08-2012, 103 minutes)
The Kirishima Thing is a very nice film to watch, and also at the same time a film only Japanese people seem to able to make. The film itself is not that different, but there's something about the atmosphere that's really strange here and makes this one of the best films set in high school I've seen.It opens very mysterious with a lot of scenes getting repeated from a couple of different viewpoints, as the film keeps following other characters in the same time period. The great opening of this film creates a feel reminiscent of Gus van Sant's masterpiece Elephant (2003). If you saw Elephant, don't be scared. I didn't spoil anything, as The Kirishima Thing tells a whole different story. The film is an interesting depiction of hierarchies in high school, the roles adolescents are forced into and what happens when a leading figure stops accepting his.


| | |
| --- | --- |
| Starring | Ryûnosuke Kamiki, Ai Hashimoto & Suzuka Ohgo |
| Director | Daihachi Yoshida (Pale Moon, Permanent Nobara & The Wonderful World of Captain Kuhio) |
| Themes | filmmaking, high school, drama, |
| Country | Japan |
| Keywords | distinct, noteworthy, |
| Rating | |
| Buy/stream it | Amazon / Netflix |
New Japanese movies out now
Best recent & upcoming Japanese movies with release dates.
Fuchi ni tatsu (Harmonium) by Kôji Fukada
| | |
| --- | --- |
| Release date | 14-05-2016 |
| Country | Japan |
| Starring | Mariko Tsutsui, Tadanobu Asano & Kanji Furutachi |
| Previous releases | Sayônara & Hotori no sakuko |
| Associated with | crime, drama, |
Shiranai Futari by Rikiya Imaizumi
| | |
| --- | --- |
| Release date | 16-01-2016 |
| Country | Japan |
| Starring | Fumiko Aoyagi, Aron & Baekho |
| Previous releases | Sister Game, Virgin & Sad Tea |
| Associated with | drama, romance, |
Umimachi Diary (13-06-2015, 128 minutes))
Mastermind Koreeda's upcoming film is an adaptation of the beloved manga film Umimachi Diary, which puts this project on a long list of manga films turned into life action cinema. The story evolves around four sisters trying to cope with the loss of their father and their attempts to reconnect to each other. The title is also known as Kamakura Diary.
| | |
| --- | --- |
| Director | Hirokazu Koreeda (Still Walking, Nobody Knows & After Life) |
| Starring | Haruka Ayase, Masami Nagasawa & Kaho |
| Similar movies | Tokyo Story & Interiors |
| Themes | families, grieving, drama, |
| Country | Japan |
| Keywords | touching, tragic, |
| Buy/stream it | Amazon / Netflix |
An (17-10-2015, 113 minutes))
| | |
| --- | --- |
| Director | Naomi Kawase (Still the Water, Hanezu & The Mourning Forest) |
| Starring | Kirin Kiki, Masatoshi Nagase & Kyara Uchida |
| Similar movies | Nanayomachi & Hotaru |
| Themes | career, old age, drama, |
| Country | France Germany Japan |
| Keywords | nice, tear-jerking, |
| Buy/stream it | Amazon / Netflix |
Journey to the Shore (29-09-2015, 127 minutes))
| | |
| --- | --- |
| Director | Kiyoshi Kurosawa (The Cure, Pulse & Bright Future) |
| Starring | Eri Fukatsu, Tadanobu Asano & Masaaki Akahori |
| Similar movies | An & Umimachi Diary |
| Themes | death, grieving, drama, fantasy, romance, |
| Country | France Japan |
| Keywords | deep, surreal, |
| Buy/stream it | Amazon / Netflix |
-
Best Japanese TV Series out in 2017 on Netflix & on TV