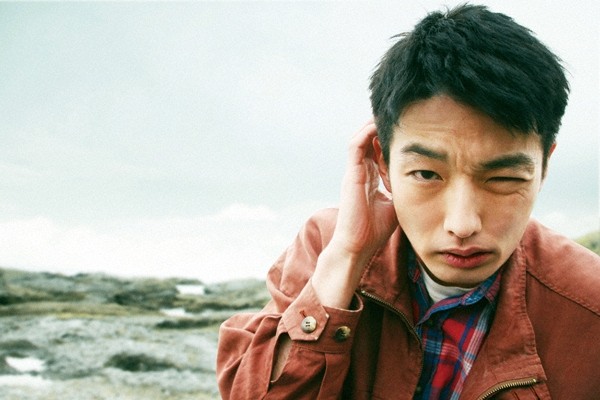 Fin dai tempi di Ozu e Kurosawa, il Giappone ha una tradizione cinematografica che si differenzia per molti aspetti sia dall'Europa che dall'America. È per questo che il Giappone è così dannatamente interessante. Consulta i nostri film preferiti!

Lo staff di The Vore seleziona il meglio tra i/le Film giapponesi del 2017 al cinema o usciti in DVD o Netfix. Hirokazu Koreeda, Naomi Kawase & Hitoshi Matsumoto i più grandi registi del genere Giappone?

| Film giapponesi | 2017 |
| --- | --- |
| Attori famosi | Haruka Ayase, Masami Nagasawa & Kaho |
| Film di tendenza | Umimachi Diary, An & Journey to the Shore |
2017
Migliori Film giapponesi su Netflix o DVD del 2017 & 2016
Migliori Film giapponesi uscito su DVD, Bluray o VOD (Netflix, Amazon).

Regista

Daihachi Yoshida

Getta

Ryûnosuke Kamiki,
Ai Hashimoto
Suzuka Ohgo

---

... Per saperne di più


---

Regista

Nobuhiro Yamashita

Getta

Mirai Moriyama
Kengo Kôra
Atsuko Maeda

---

... Per saperne di più


---

Regista

Naomi Kawase

Getta

Nijirô Murakami
Jun Yoshinaga
Miyuki Matsuda

---

... Per saperne di più


---

Regista

Hirokazu Koreeda

Getta

Masaharu Fukuyama
Machiko Ono
Yôko Maki

---

... Per saperne di più


---

Regista

Hirokazu Koreeda

Getta

Hiroshi Abe
Yôko Maki
Satomi Kobayashi

---

... Per saperne di più


---

Outrage Beyond (domenica 22 settembre, 2013)

Regista

Takeshi Kitano

Getta

Toshiyuki Nishida
Tomokazu Miura
Takeshi Kitano

---

... Per saperne di più


---

Regista

Takashi Miike

Getta

Takayuki Yamada
Shôta Sometani
Fumi Nikaidou

---

... Per saperne di più


---

Regista

Sion Sono

Getta

Jun Kunimura
Fumi Nikaidou
Shin'ichi Tsutsumi

---

... Per saperne di più


---