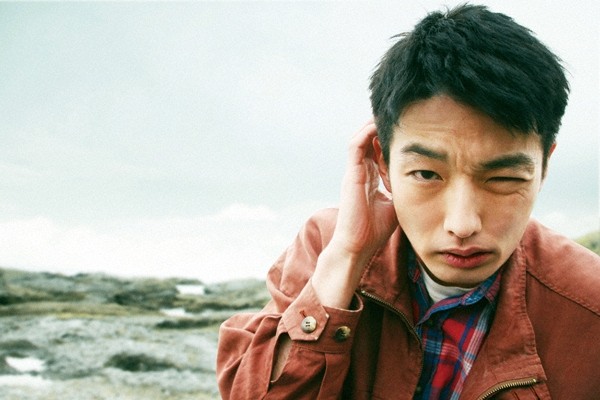 Des jours d'Ozu et Kurosawa, le Japon a une tradition du film qui est différente de celles d'Europe et d'Amérique en beaucoup de sens. Et c'est pour ça que le Japon comme pays cinématographique est aussi intéressant. Regardez nos favoris récents !

Le personnel Cinéma de The Vore sélectionne le top meilleurs films japonais de 2017 sortis au cinéma ou sur DVD ou Netfix. Sont Hirokazu Koreeda, Naomi Kawase & Hitoshi Matsumoto Japon?

| films japonais | 2017 |
| --- | --- |
| Acteurs populaires | Haruka Ayase, Masami Nagasawa & Kaho |
| Films en vogue | Umimachi Diary, An & Journey to the Shore |
2017
Hikari (samedi 18 février, 2017)

Régisseur

Naomi Kawase

Acteurs

Masatoshi Nagase
Ayame Misaki

---

... Lire la suite


---

Régisseur

Shinobu Yaguchi

Acteurs

Fumiyo Kohinata
Eri Fukatsu
Yuki Izumisawa

---

... Lire la suite


---
Meilleurs films japonais sur Netflix ou DVD de 2017 & 2016
Meilleurs films japonais sortis sur DVD, Bluray ou VOD (Netflix, Amazon).

Régisseur

Daihachi Yoshida

Acteurs

Ryûnosuke Kamiki,
Ai Hashimoto
Suzuka Ohgo

---

... Lire la suite


---

Régisseur

Nobuhiro Yamashita

Acteurs

Mirai Moriyama
Kengo Kôra
Atsuko Maeda

---

... Lire la suite


---

Régisseur

Naomi Kawase

Acteurs

Nijirô Murakami
Jun Yoshinaga
Miyuki Matsuda

---

... Lire la suite


---

Régisseur

Hirokazu Koreeda

Acteurs

Masaharu Fukuyama
Machiko Ono
Yôko Maki

---

... Lire la suite


---

Régisseur

Hirokazu Koreeda

Acteurs

Hiroshi Abe
Yôko Maki
Satomi Kobayashi

---

... Lire la suite


---

Régisseur

Takashi Miike

Acteurs

Takayuki Yamada
Shôta Sometani
Fumi Nikaidou

---

... Lire la suite


---

Régisseur

Sion Sono

Acteurs

Jun Kunimura
Fumi Nikaidou
Shin'ichi Tsutsumi

---

... Lire la suite


---

Outrage Beyond (dimanche 22 septembre, 2013)

Régisseur

Takeshi Kitano

Acteurs

Toshiyuki Nishida
Tomokazu Miura
Takeshi Kitano

---

... Lire la suite


---