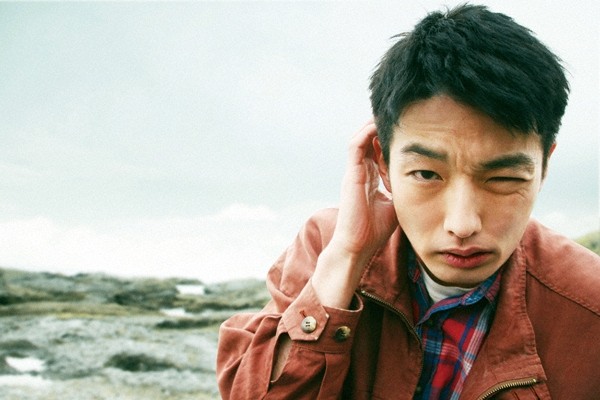 Desde los días de Ozu y Kurosawa, Japón tiene una tradición de películas que se diferencia en muchas formas tanto de Europa cuanto de América. Y es por eso que Japón es un país con películas tan interesantes. ¡Vea nuestras favoritas recientes!

Los miembros de TV de The Vore seleccionan los mejores películas Japonesas de 2017 en el cine o ya lanzados en DVD o Netfix. ¿Será que Hirokazu Koreeda, Naomi Kawase & Hitoshi Matsumoto son los mejores nuevos directores de Japón ?

| películas Japonesas | 2017 |
| --- | --- |
| Actores populares | Haruka Ayase, Masami Nagasawa & Kaho |
| Películas en alta | Umimachi Diary, An & Journey to the Shore |
2017
Hikari (Sábado 18 February, 2017)

Director

Naomi Kawase

Elenco

Masatoshi Nagase
Ayame Misaki

---

... Leer más


---

Director

Shinobu Yaguchi

Elenco

Fumiyo Kohinata
Eri Fukatsu
Yuki Izumisawa

---

... Leer más


---
Mejores películas Japonesas en Netflix o DVD en 2017 & 2016
Mejores películas Japonesas lanzadas en DVD, Bluray o VOD (Netflix, Amazon).

Director

Daihachi Yoshida

Elenco

Ryûnosuke Kamiki,
Ai Hashimoto
Suzuka Ohgo

---

... Leer más


---

Director

Nobuhiro Yamashita

Elenco

Mirai Moriyama
Kengo Kôra
Atsuko Maeda

---

... Leer más


---

Director

Naomi Kawase

Elenco

Nijirô Murakami
Jun Yoshinaga
Miyuki Matsuda

---

... Leer más


---

Director

Hirokazu Koreeda

Elenco

Masaharu Fukuyama
Machiko Ono
Yôko Maki

---

... Leer más


---

Director

Hirokazu Koreeda

Elenco

Hiroshi Abe
Yôko Maki
Satomi Kobayashi

---

... Leer más


---

Outrage Beyond (Domingo 22 September, 2013)

Director

Takeshi Kitano

Elenco

Toshiyuki Nishida
Tomokazu Miura
Takeshi Kitano

---

... Leer más


---

Director

Takashi Miike

Elenco

Takayuki Yamada
Shôta Sometani
Fumi Nikaidou

---

... Leer más


---

Director

Sion Sono

Elenco

Jun Kunimura
Fumi Nikaidou
Shin'ichi Tsutsumi

---

... Leer más


---