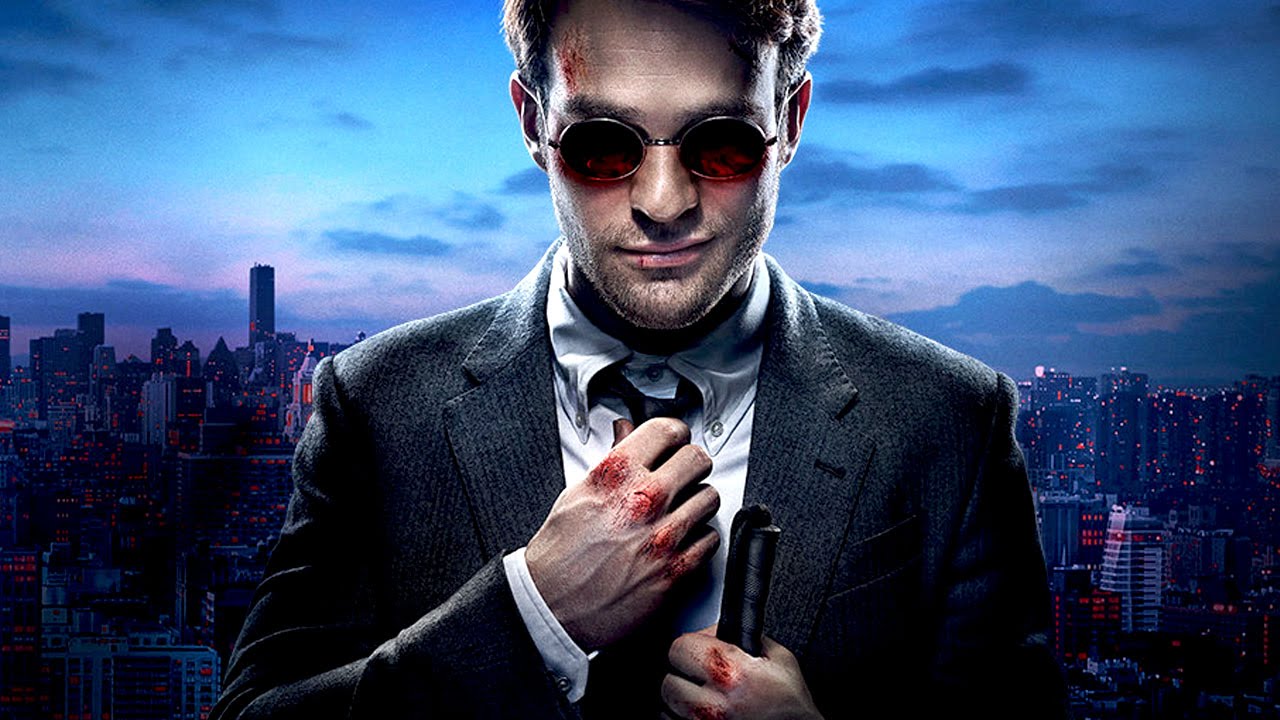 Muscular tough guys blazing guns or swinging axes are not a guilty pleasure anymore. Since the beginning of 00's, action shows have added more story to their mix, which has made the genre a valuable keeper.
The Vore's TV staff selects the top best action TV series of 2016 on TV, DVD or Netflix. Are Drew Goddard, Christopher Markus & Stephen McFeely our new Action genre creators?
| action TV series | 2016 |
| --- | --- |
| Popular actors | Charlie Cox, Vincent D'Onofrio & Deborah Ann Woll |
| Trending TV Series | DareDevil, Agent Carter & Vikings |
Best action TV series on Netflix or DVD in 2016
Best action TV series out on DVD, Bluray or VOD (Netflix, Amazon).
Vikings (3-3-2013 )
The viking Ragnar Lothbrok aims to conquer new territories in the West, but his chief wants to continue their travels to the familiar East. The tension between the two vikings rises, and culminates into a fierce battle. Very nice show for people who are into fantasy, blood en brave Scandinavian seafaring warriors.
Trailer of Vikings on Youtube

| | |
| --- | --- |
| Release date | 3-3-2013 |
| Creator | Michael Hirst |
| Starring | Travis Fimmel, Clive Standen & Gustaf Skarsgård |
| Similar tv shows | Game of Thrones, The Tudors |
| Themes | tradition, travelling, action, drama, |
| Review | 80% |
| Country | Canada • Ireland {Republic} • |
| Keywords | action-packed • adventurous • educational • historical • |
| Episodes | 3 |
| Network | History Chanel |
| Buy/stream it | Amazon / Netflix / Vikings on iTunes |



Person of Interest (22-9-2011 )
A former CIA agent and a rich software developer team up in order to stop crimes before they have ever happened.
Trailer of Person of Interest on Youtube

| | |
| --- | --- |
| Release date | 22-9-2011 |
| Creator | Jonathan Nolan |
| Starring | Jim Caviezel, Taraji P. Henson & Kevin Chapman |
| Similar tv shows | Blue Bloods |
| Themes | justice, technology, action, mystery, |
| Review | 75% |
| Country | United States • |
| Keywords | action-packed • dramatic • futuristic • |
| Episodes | 5 |
| Network | CBS |
| Buy/stream it | Amazon / Netflix / Person of Interest on iTunes |



Banshee (11-1-2013 )
HBO's sub-tv factory Cinemax produced a show that is one of the rawer thriller tv shows out there, and is definitely one of the best action tv shows we have ever come across. And indeed, it sets itself apart from the rest with long and tough action scenes backed up by sufficient dramatic development. By no means a sophisticated screenplay, but set in a small American town near an Amish community, it has more than enough to offer atmospherically. The series is about an ex-convict who wants to get back with his former partner in crime and lover who has moved to this small American town and made a life for herself. In order to win her back he stays in town, and pretends to be the new local sheriff.
Trailer of Banshee on Youtube

| | |
| --- | --- |
| Release date | 11-1-2013 |
| Creator | David Schickler & Jonathan Tropper |
| Starring | Antony Starr, Ivana Milicevic & Ulrich Thomsen |
| Similar tv shows | Homeland, The Player |
| Themes | identity, justice, action, crime, |
| Review | 85% |
| Country | United States • |
| Keywords | action-packed • adventurous • awe-inspiring • clever • dynamic • |
| Episodes | 4 |
| Network | Cinemax |
| Buy/stream it | Amazon / Netflix / Banshee on iTunes |



The Flash (7-10-2014 )
A regular guy - who had a tough childhood - wakes up after a freak accident with a particle accelerator and finds that he has gained a remarkable power: superspeed. He decides to use it to protect the world from villains and to discover the truth about his youth.
Trailer of The Flash on Youtube

| | |
| --- | --- |
| Release date | 7-10-2014 |
| Creator | Greg Berlanti, Geoff Johns & Andrew Kreisberg |
| Starring | Grant Gustin, Candice Patton & Danielle Panabaker |
| Similar tv shows | Arrow, Gotham |
| Themes | identity, justice, revenge, vigilante, action, adventure, |
| Review | 75% |
| Country | United States • |
| Keywords | action-packed • amusing • entertaining • futuristic • |
| Episodes | 2 |
| Network | The CW |
| Buy/stream it | Amazon / Netflix / The Flash on iTunes |



Prison Break (29-8-2005 )
When his brother is put on death row for a crime he didn't commit, Michael Scofield puts himself in jail to safe him. A straight-forward hit!
Trailer of Prison Break on Youtube

| | |
| --- | --- |
| Release date | 29-8-2005 |
| Creator | Paul Scheuring |
| Starring | Dominic Purcell, Wentworth Miller & Amaury Nolasco |
| Similar tv shows | Lost |
| Themes | justice, law, politics, action, crime, |
| Review | 80% |
| Country | United States • |
| Keywords | action-packed • addictive • entertaining • exciting • |
| Episodes | 4 |
| Network | Fox |
| Buy/stream it | Amazon / Netflix / Prison Break on iTunes |



Best Action-themed popular culture
Best new foreign and American television series in 2016 - Netflix & TV