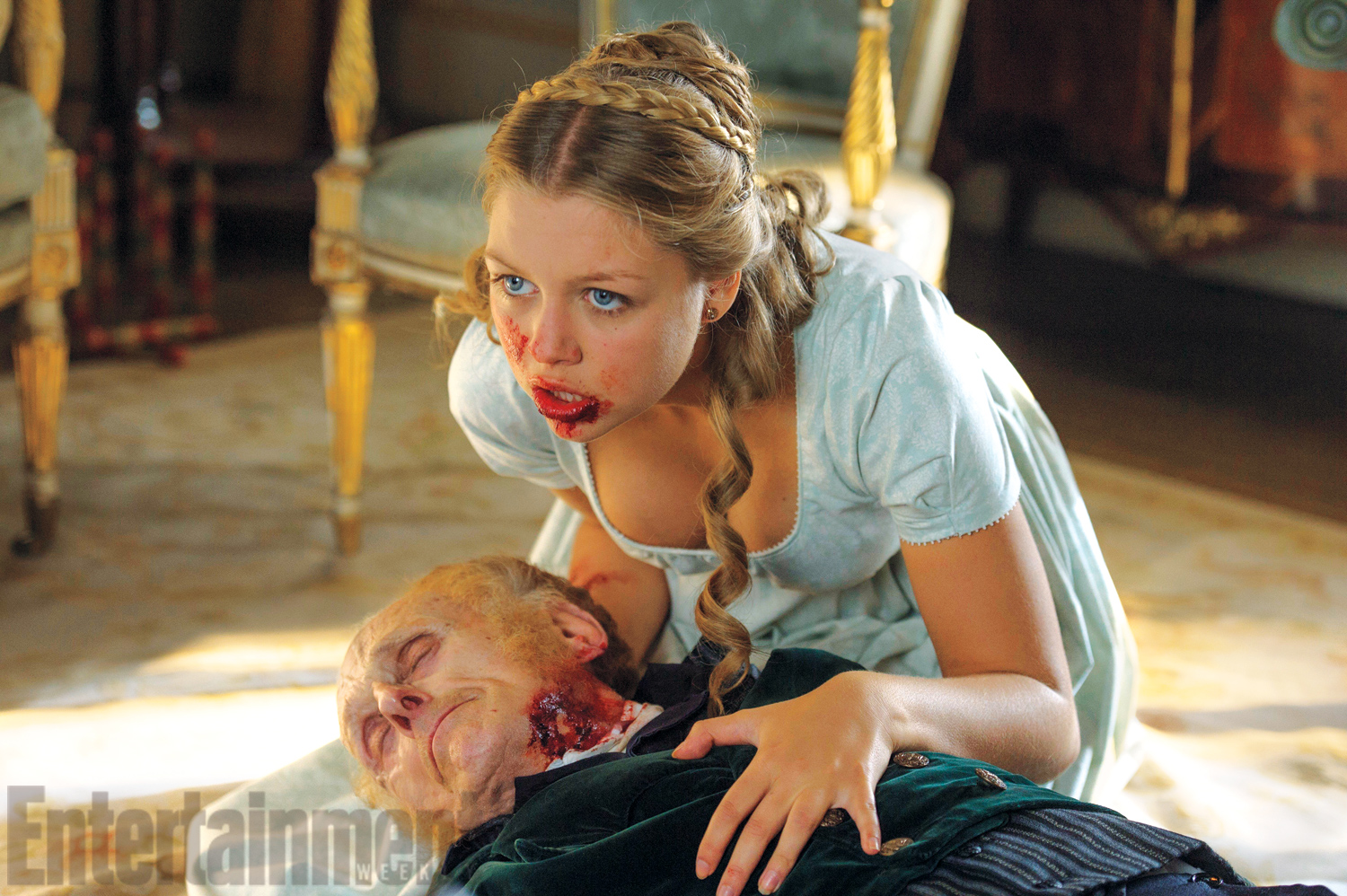 If you're in for some gore and bloody fun then the Zombie genre might be something for you. For such a specific niche genre it is interesting to see how creatively filmmakers have approached it. It's no longer merely blasting heads off of wandering undead monsters, but the genre has found ways to make it more interesting. You may find romantic love stories, bloody violent slashers, smart satires, and

The Vore's Film staff selects the top best zombie movies of 2017 in cinema, DVD and Netflix. Are Burr Steers, Stefan Ruzowitzky & Henry Hobson our new zombie genre directors? The main focus is on international art house & American and British indie cinema.
In 2014, the ever ongoing zombie films mania caused by the success of AMC hit series The Walking Dead (in popular culture that is, the zombie film never disappeared) didn´t really lead to interesting films. The Norwegian comedy Død Snø 2 was one of the exceptions, even though it was a sequel. And then there was Wyrmwood, a pretty cool Australian film which felt like a Mad Max zombie flick. So what will 2017 have to offer? These are few titles of the upcoming best zombie films we´re looking out for:

| zombie movies | 2017 |
| --- | --- |
| Popular actors | Bradd Pitt, Elija Wood & Natalie Dormer |
| Trending movies | Maggie, Cooties & Welcome to Essex |
Anticipated 2017 zombie movies to watch
Director

David Fincher?

Cast

Brad Pitt

---

The World War Z sequel still remains a mystery. It's going to be released, that's for sure, but what else is there to say? Supposedly, David Fincher will be directing it, which one got us even more psyched. Stay tuned for more details! ...Read more

---
Best zombie movies on Netflix or DVD in 2017 & 2016
2010's best rated zombie movies out on DVD, Bluray or streaming on VOD (Netflix, Amazon).

World War Z (Friday June 21, 2013)

Director

Marc Forster

Cast

Brad Pitt
Mireille Enos
Daniella Kertesz

---

Human race is in potential danger of complete annihilation as a Zombie outbreak is threatening the overthrow of governments,...Read more

---

Død snø 2 (Tuesday October 7, 2014)

Director

Tommy Wirkola

Cast

Vegar Hoel
Ørjan Gamst
Martin Starr

---

A man in Norway is running from Nazi zombies and comes across eight American students on vacation who seem to be zombie...Read more

---

Director

André Øvredal

Cast

Emile Hirsch
Brian Cox
Ophelia Lovibond

---

Norwegian director André Øvredal's first English-language effort, after he made the very surprising and well-received mockumentary horror Trollhunter. The Autopsy of Jane Doe is strictly a zombie movie, but don't expect millions of walking dead. This thrilling films takes almost entirely place in a mortuary, ran by a father an son. The are faced with a body of young woman whose identity is unknown. As they start to investigate her body and try to find out the cause of her death, it soon becomes clear she might not quite be dead yet....Read more

---

Warm Bodies (Friday February 1, 2013)

Director

Jonathan Levine

Cast

Nicholas Hoult
Teresa Palmer
John Malkovich

---

The story highlights a beautiful bond between the living and the dead; A zombie saves a girl's life and the incidence sets...Read more

---

Wyrmwood (Friday February 13, 2015)

Director

Kiah Roache-Turner

Cast

Jay Gallagher
Bianca Bradey
Leon Burchill

---

The apocalypse is upon the Earth and a mad deranged doctor kidnaps a mechanic's sister; so he decides to load his car with...Read more

---

Contracted (Friday November 22, 2013)

Director

Eric England

Cast

Najarra Townsend
Caroline Williams
Alice Macdonald

---

Drugged and raped, a young woman's ill fate doesn't end there, she contracts a strange disease that looks like an STD...Read more

---