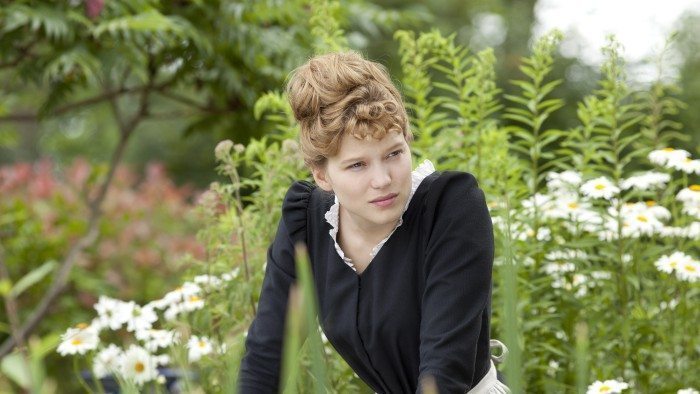 Isn't it wonderful to immerse in a beautiful bygone era every once in a while? These costume dramas will definitely do the trick.

The Vore's Film staff selects the top best costume drama movies of 2017 in cinema, DVD and Netflix. Are Thomas Vinterberg, Amma Asante & Cary Joji Fukunaga our new costume drama genre directors? The main focus is on international art house & American and British indie cinema.


| costume drama movies | 2017 |
| --- | --- |
| Popular actors | Carey Mulligan, Matthias Schoenaerts & Michael Sheen |
| Trending movies | Tulip Fever, Suffragette & Far From The Madding Crowd |
Anticipated 2017 costume drama movies to watch
Director

Stephen Frears

Cast

Michael Gambon
Olivia Williams
Judi Dench

---

Stephen Frears knows how to direct a proper period drama. His terrific version of Dangerous Liaisons is probably one of the finest of the last couple of decades. His upcoming film is true story film about the surprising friendship between Queen Victoria and a clerk from India. ...Read more

---
Best costume drama movies on Netflix or DVD in 2017 & 2016
2010's best rated costume drama movies out on DVD, Bluray or streaming on VOD (Netflix, Amazon).

Belle (Friday June 13, 2014)

Director

Amma Asante

Cast

Gugu Mbatha-Raw
Matthew Goode
Emily Watson

---

The story is set in the classic era of 18th century where a girl who is an inter-racial daughter of the admiral of Royal Navy is...Read more

---

Jane Eyre (Friday April 22, 2011)

Director

Cary Joji Fukunaga

Cast

Mia Wasikowska
Michael Fassbender
Jamie Bell

---

A timid looking governess melts the heart of her employer and discovers that he has so many unexpected secrets concealed from the...Read more

---

Director

Alan Rickman

Cast

Kate Winslet
Alan Rickman
Stanley Tucci

---

The story is set in the lavishing times of English royals as two talented landscape artists fall in deep love with each other...Read more

---

Director

Ralph Fiennes

Cast

Ralph Fiennes
Felicity Jones
Kristin Scott Thomas

---

The story explores the classic era of literature and a delicate part of famous novelist Charles Dickens, who at the height of his...Read more

---

Director

Sophie Barthes

Cast

Ezra Miller
Mia Wasikowska
Paul Giamatti

---

A woman has concealed her passionate dreams and urges after being in a bland marriage and restricted to a small town lifestyle,...Read more

---

Miss Julie (Wednesday September 10, 2014)

Director

Liv Ullmann

Cast

Jessica Chastain,
Colin Farrell
Samantha Morton

---

The story depicts the course of events following a mid summer night when a valet is encouraged by his lord's unsettled...Read more

---