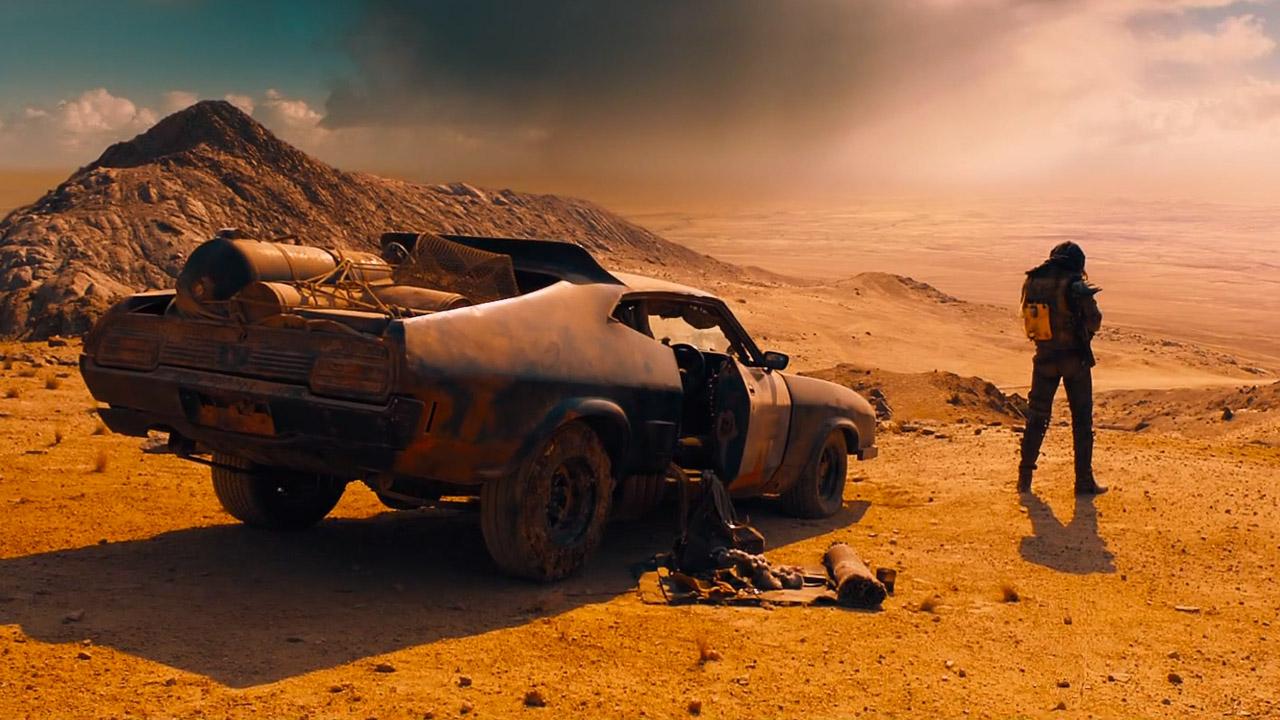 Why is it that dystopian young adult novels are so extremely popular nowadays? The harder the times, the more people yearn for dystopia, so it seems. These are the ones you shouldn't miss.

The Vore's Film staff selects the top best dystopian movies of 2017 in cinema, DVD and Netflix. Are George Miller, Francis Lawrence & Joon-ho Bong our new dystopian genre directors? The main focus is on international art house & American and British indie cinema.


| dystopian movies | 2017 |
| --- | --- |
| Popular actors | Tom Hardy, Charlize Theron & Nicholas Hoult |
| Trending movies | Mad Max: Fury Road, Chappie & The Hunger Games: Mockingjay Part 2 |
Anticipated 2017 dystopian movies to watch
Director

Rob W. King

Cast

Nicolas Cage
Hugh Dillon
Sarah Lind

---

Nicolas Cage stars in this Canadian upcoming film, set in a not-too-distant future where the government cremates every human being that is expendable. ...Read more

---
Best dystopian movies on Netflix or DVD in 2017 & 2016
2010's best rated dystopian movies out on DVD, Bluray or streaming on VOD (Netflix, Amazon).

The Rover (Thursday June 26, 2014)

Director

David Michôd

Cast

Guy Pearce
Robert Pattinson
Scoot McNairy

---

The story is set against the backdrop of a global economic crisis; a man's car gets stolen and even after 10 years the...Read more

---

Snowpiercer (Friday July 11, 2014)

Director

Joon-ho Bong

Cast

Chris Evans
Jamie Bell
Tilda Swinton

---

A climate change experiment has lead to the total annihilation of life from the Earth barring a few passengers who are travelling...Read more

---

Director

Colm McCarthy

Cast

Gemma Arterton
Dominique Tippe
Glenn Close

---

One of the most surprising films of 2016, 'The Girl With All the Gifts' is a film that will satisfy both avid zombie/horror lovers and those who are more into art house cinema. Based on the best-selling novel, 'The Girl...' takes place in a near future, where a virus has turned the majority of the population into a zombie-like species. A very small part of them, so-called 'Hybrids', are capable of emotions though. Melanie is one of them. Is she the key to the solution for mankind? ...Read more

---

High-Rise (Friday March 18, 2016)

Director

Ben Wheatley

Cast

Tom Hiddleston
Jeremy Irons

---

Versatile British director Ben Wheatley returns with 'High-Rise', a strange and intellectual dystopia flick. Robert Laing is a well-off doctor who decides to live in a elegant and luxurious apartment block. The residents live in complete isolation, the building serving as some kind of micro-society. High-Rise is a movie you simply have to experience; its stark, estranging images, the weird, black situation humor... Wheatley created something entirely unique here.

...Read more

---

Director

Terry Gilliam

Cast

Christoph Waltz
Lucas Hedges
Mélanie Thierry

---

A corporate assigns the task of proving 'The zero Theorem' that states that the universe ends as nothing, rendering life...Read more

---

The Congress (Thursday July 24, 2014)

Director

Ari Folman

Cast

Robin Wright
Harvey Keitel
Jon Hamm

---

The concept focuses on the unexpected consequences that arise when an ageing actress who is struggling for a job accepts one last...Read more

---

The Double (Saturday April 19, 2014)

Director

Richard Ayoade

Cast

Jesse Eisenberg
Mia Wasikowska
Wallace Shawn

---

A government clerk's life undergoes an unwanted transformation when his office employees another employee who is an exact...Read more

---