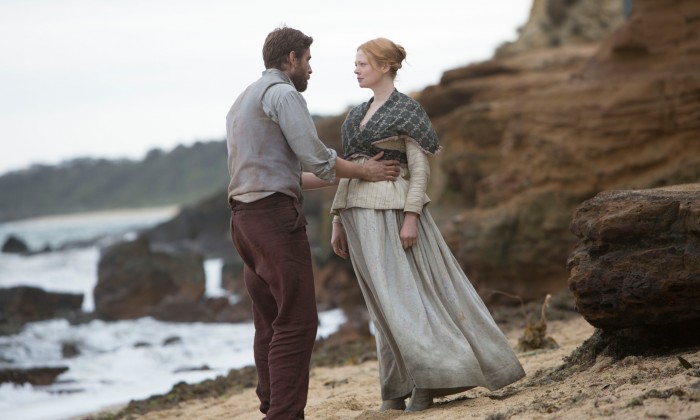 Australia is not a country that comes to mind when you think about the origins of good series on a tuesday night. They do exist, however. Here you'll find the shows that deserve attention.

The Vore's TV staff selects the top best Australian TV series of 2016 on TV, DVD or Netflix. Are Deb Cox, Fiona Eagger & Kerry Greenwood Australia's best creators?
A list of the best series from down-under. Australian series have been broadcasted on television all over the world. The very best Australian tv series are listed here. Some are currently still airing on tv, others have been out on DVD for quite a while now. From Australian new dramaseries, to detectives and children/teenager highschool series.

| Australian TV series | 2016 |
| --- | --- |
| Popular actors | Essie Davis, Nathan Page & Hugo Johnstone-Burt |
| Trending TV Series | Glitch, The Secret River & 800 Words |
Best Australian TV series on Netflix or DVD in 2016
Best Australian TV series out on DVD, Bluray or VOD (Netflix, Amazon).
Miss Fisher's Murder Mysteries (24-2-2013 )
Miss Fisher's Murder Mysteries revolves around the personal and professional life of Phryne Fisher, a glamorous private detective in 1920s Melbourne.
Trailer of Miss Fisher's Murder Mysteries on Youtube

| | |
| --- | --- |
| Release date | 24-2-2013 |
| Creator | Deb Cox, Fiona Eagger & Kerry Greenwood |
| Starring | Essie Davis, Nathan Page & Hugo Johnstone-Burt |
| Similar tv shows | The Bletchley Circle, Murdoch Mysteries |
| Themes | justice, crime, mystery, |
| Review | 80% |
| Country | Australia • |
| Keywords | adventurous • authentic • based on a novel • high-quality • historical • |
| Episodes | 3 |
| Network | ABC |
| Buy/stream it | Amazon / Netflix / Miss Fisher's Murder Mysteries on iTunes |



Wentworth (1-5-2013 )
A mother enters prison after being charged with the attempted murder of her husband. In order to survive, she has to learn how prison works.
Trailer of Wentworth on Youtube

| | |
| --- | --- |
| Release date | 1-5-2013 |
| Creator | Reg Watson & Lara Radulovich |
| Starring | Danielle Cormack, Nicole da Silva & Kate Atkinson |
| Similar tv shows | Bad Girls, Orange is the New Black |
| Themes | isolation, manipulation, punishment, drama, prison, |
| Review | 90% |
| Country | Australia • |
| Keywords | action-packed • dramatic • intense • |
| Episodes | 4 |
| Network | SoHo |
| Buy/stream it | Amazon / Netflix / Wentworth on iTunes |



A Place to Call Home (1-12-2014 )
Set in Country New South Wales in the period following World War II, the series follows Sarah Adams, who has returned to Australia after twenty years abroad to start a new life and ends up clashing with wealthy matriarch Elisabeth Bligh.
Trailer of A Place to Call Home on Youtube

| | |
| --- | --- |
| Release date | 1-12-2014 |
| Creator | Bevan Lee |
| Starring | Marta Dusseldorp, Noni Hazlehurst & Brett Climo |
| Similar tv shows | Anzac Girls, Love Child |
| Themes | second world war, drama, romance, |
| Review | 80% |
| Country | Australia • |
| Episodes | 3 |
| Network | Seven Network |
| Buy/stream it | Amazon / Netflix / A Place to Call Home on iTunes |



Underbelly (13-2-2008 )
The tales of Melbourne's underworld.
Trailer of Underbelly on Youtube

| | |
| --- | --- |
| Release date | 13-2-2008 |
| Creator | |
| Starring | Caroline Craig, Marcus Shultz & Paul Tassone |
| Similar tv shows | Rush |
| Themes | justice, law, police, based on true events, crime, drama, |
| Review | 80% |
| Country | Australia • |
| Keywords | authentic • based on a novel • believable • |
| Episodes | 6 |
| Network | Nine Network |
| Buy/stream it | Amazon / Netflix / Underbelly on iTunes |



Please like Me (28-2-2013 )
Josh realizes that he is a homosexual rigth after breaking up with his girlfriend.
Trailer of Please like Me on Youtube

| | |
| --- | --- |
| Release date | 28-2-2013 |
| Creator | Josh Thomas |
| Starring | Josh Thomas, John & Thomas Ward |
| Similar tv shows | Looking, Cucumber |
| Themes | friendship, comedy, drama, |
| Review | 85% |
| Country | Australia • |
| Keywords | adorable • charming • conversational • funny • noteworthy • |
| Episodes | 3 |
| Network | ABC2 |
| Buy/stream it | Amazon / Netflix / Please like Me on iTunes |



Rake (4-11-2010 )
The brilliant lawyer Rake is caught up in a whirlwind of hopeless cases, desperate women and self-destruction.
Trailer of Rake on Youtube

| | |
| --- | --- |
| Release date | 4-11-2010 |
| Creator | Peter Duncan, Richard Roxburgh & Charles Waterstreet |
| Starring | Richard Roxburgh, Matt Day & Russell Dykstra |
| Similar tv shows | Underbelly, Upper Middle Bogan |
| Themes | competition, courtroom, failure, comedy, drama, |
| Review | 90% |
| Country | Australia • |
| Keywords | addictive • competitive • evocative • hilarious • |
| Episodes | 4 |
| Network | FOX |
| Buy/stream it | Amazon / Netflix / Rake on iTunes |



The Secret Life of Us (16-7-2001 )
The story of a group of friends in their mid twenties to early thirties and their turbelent lifes.
Trailer of The Secret Life of Us on Youtube

| | |
| --- | --- |
| Release date | 16-7-2001 |
| Creator | John Edwards, Amanda Higgs |
| Starring | Deborah Mailman, David Tredinnick, Samuel Johnson |
| Similar tv shows | Dawson's Creek, Heartbreak High |
| Themes | dating, dreams, jobs, drama, |
| Review | 75% |
| Country | Australia • |
| Keywords | dramatic • emotional • goofy • social-oriented • |
| Episodes | 4 |
| Network | Network Ten |
| Buy/stream it | Amazon / Netflix |



Best Australian popular culture
Best new foreign and American television series in 2016 - Netflix & TV