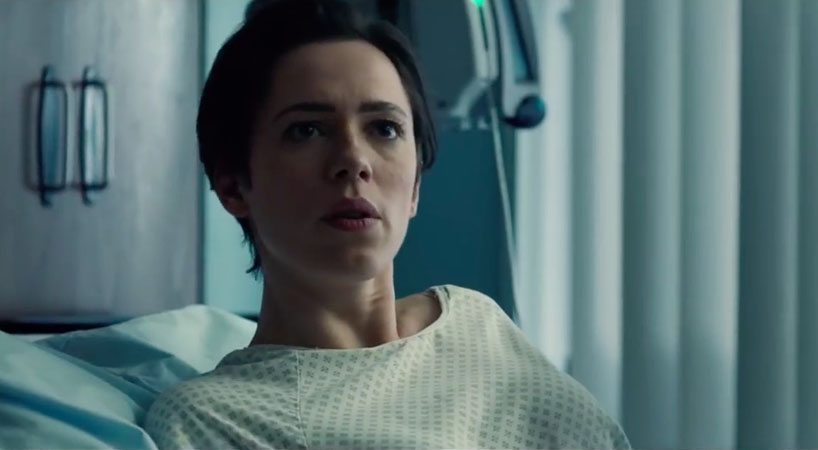 If you like some good old suspense every now and then: these great mystery movies will drive you to the edge of your seat.

The Vore's Film staff selects the top best mystery movies of 2017 in cinema, DVD and Netflix. Are Ron Howard, Joel Edgerton & Karyn Kusama our new mystery genre directors? The main focus is on international art house & American and British indie cinema.


| mystery movies | 2017 |
| --- | --- |
| Popular actors | Tom Hanks, Ben Foster & Felicity Jones |
| Trending movies | A Fall From Grace, The Forbidden Room & The Invitation |
Anticipated 2017 mystery movies to watch
Director

Charlie McDowell

Cast

Rooney Mara
Riley Keough
Robert Redford

---

In the near future, a scientist (Robert Redford) has discovered the afterlife, which has led to an enormous increase in suicides. ...Read more

---
Best mystery movies on Netflix or DVD in 2017 & 2016
2010's best rated mystery movies out on DVD, Bluray or streaming on VOD (Netflix, Amazon).

Gone Girl (Friday October 3, 2014)

Director

David Fincher

Cast

Ben Affleck
Rosamund Pike
Neil Patrick Harris

---

Disappearance of a woman draws huge media attention and a lot of it is turned to her husband when the rumors of his being involved...Read more

---

Director

Michael Cuesta

Cast

Jeremy Renner
Robert Patrick
Jena Sims

---

The depiction of a true story of a journalist who revealed CIA's role in smuggling huge amount of cocaine into the US so as...Read more

---

The Captive (Friday December 12, 2014)

Director

Atom Egoyan

Cast

Ryan Reynolds
Scott Speedman
Rosario Dawson

---

A string of strange incidences provide an inkling to a eight years old case of disappearance when evidence indicates the missing...Read more

---

Director

Bruno Dumont

Cast

Alane Delhaye
Lucy Caron
Bernard Pruvost

---

A strange and grotesque discovery of body parts stuffed inside a cow on the outskirts of a small town in France leads to a...Read more

---

Director

Olivier Assayas

Cast

Kristen Stewart
Lars Eidinger
Sigrid Bouaziz

---

After much praise for her appearance in 'Clouds of Sils Maria', Kristen Stewart returns in Assayas' new feature. Personal Shopper is a surprising and unsettling film about a young American girl in Paris coming to terms with her deceased brother....Read more

---