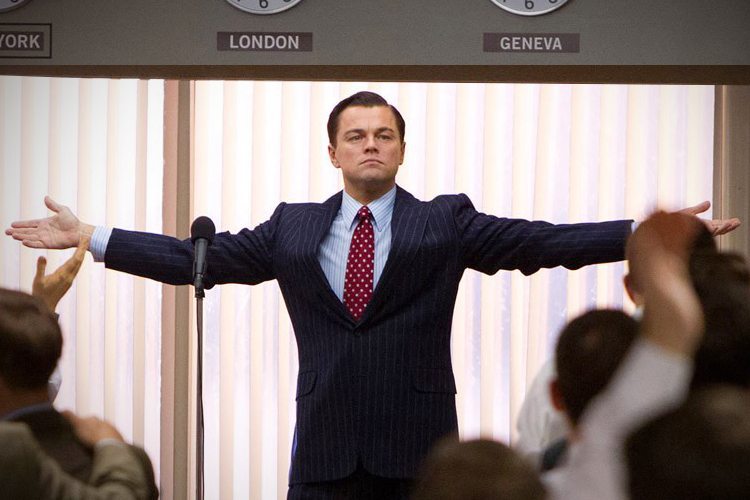 After the economic crash of the late 2000's, film makers regained interest in the financial world, which resulted in a few pretty great and gripping movies.

The Vore's Film staff selects the top best finance movies of 2017 in cinema or on DVD or Netfix. Are Adam McKay, Martin Scorsese & J.C. Chandor our new finance genre directors?


| finance movies | 2017 |
| --- | --- |
| Popular actors | Brad Pitt, Finn Wittrock & Christian Bale |
| Trending movies | The Wolf of Wallstreet, Arbitrage & Margin Call |
2017 anticipated releases to watch
The Crash (Saturday February 25, 2017)

Director

Aram Rappaport

Cast

Frank Grillo
Minnie Driver
AnnaSophia Robb
In the not so distant future, a team of white collar criminals are enlisted by the Federal government to thwart a cyber-attack that threatens to bankrupt the United States of America.... Read more


---
Best finance movies on Netflix or DVD in 2017
2010's best rated finance movies out on DVD, Bluray or streaming on VOD (Netflix, Amazon).

The Big Short (, 130 minutes)

| | |
| --- | --- |
| Starring | Christian Bale, Steve Carell & Ryan Gosling |
| Director | Adam McKay |
| Themes | ambitions, commerce, destruction, comedy, finance, |
| Country | United States |
| Keywords | amazing, insightful, |
| Buy/stream it | Amazon / Netflix |

The Wolf of Wallstreet (25-12-2013, 180 minutes)

| | |
| --- | --- |
| Starring | Leonardo DiCaprio, Jonah Hill & Margot Robbie |
| Director | Martin Scorsese (Shutter Island, Goodfellas & The Departed ) |
| Country | United States |
| Buy/stream it | Amazon / Netflix |

Arbitrage (14-09-2012, 107 minutes)

| | |
| --- | --- |
| Starring | Richard Gere, Susan Sarandon & Brit Marling |
| Director | Nicholas Jarecki (The Informers, The Outsider & The Weight ) |
| Country | Poland United States |
| Buy/stream it | Amazon / Netflix |

Margin Call (29-09-2011, 107 minutes)

| | |
| --- | --- |
| Starring | Zachary Quinto, Stanley Tucci & Kevin Spacey |
| Director | J.C. Chandor (All Is Lost, A Most Violent Year & Despacito ) |
| Country | United States |
| Buy/stream it | Amazon / Netflix |

The Flaw (03-06-2011, 78 minutes)

| | |
| --- | --- |
| Starring | Andrew Luan, Robert Shiller & Louis Hyman |
| Director | David Sington (In the Shadow of the Moon, The Fear of 13 & Thin Ice: The Inside Story of Climate Science ) |
| Country | United Kingdom |
| Buy/stream it | Amazon / Netflix |

Too Big to Fail (23-05-2011, 99 minutes)

| | |
| --- | --- |
| Starring | James Woods, John Heard & William Hurt |
| Director | Curtis Hanson (L.A. Confidential, 8 Mile & In Her Shoes ) |
| Country | United States |
| Buy/stream it | Amazon / Netflix |

Wall Street: Money Never Sleeps (24-09-2010, 133 minutes)

| | |
| --- | --- |
| Starring | Shia LaBeouf, Michael Douglas & Carey Mulligan |
| Director | Oliver Stone (Platoon, JFK & Natural Born Killers ) |
| Country | United States |
| Buy/stream it | Amazon / Netflix |

Inside Job (12-11-2010, 105 minutes)

| | |
| --- | --- |
| Starring | Matt Damon, William Ackman & Daniel Alpert |
| Director | Charles Ferguson (No End in Sight & Time to Choose ) |
| Country | United States |
| Buy/stream it | Amazon / Netflix |