Beste nieuwe Kinderfilms (2016) - Top Netflix & Bios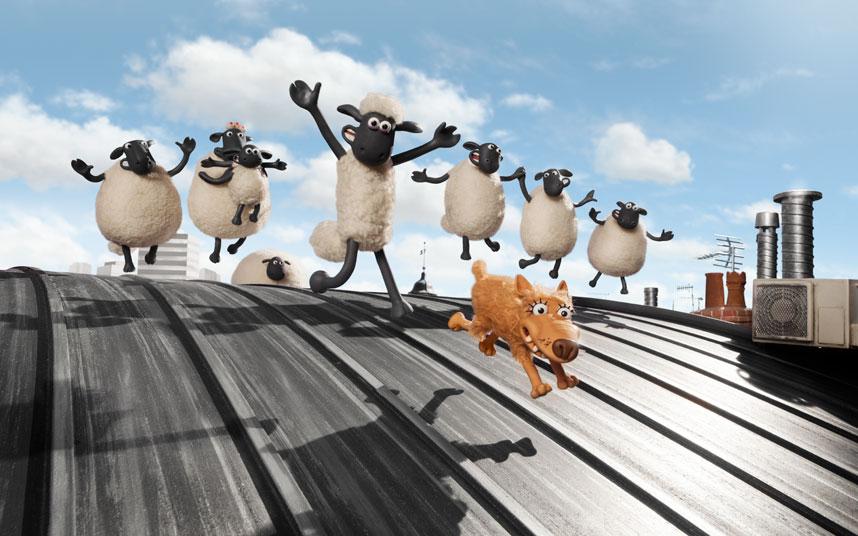 Als u op zoek bent naar mooie, oprechte kinderfilms die iets meer bieden dan de standaardfilms uit Hollywood, dan bent u hier aan het juiste adres.
The Vore's film redactie selecteert de beste Kinderfilms van 2017 in de bios of uit op DVD of Netflix. Zijn Steven Spielberg, Tony Bancroft & Pete Docter onze nieuwe Kinder genre regisseurs?
| Kinderfilms | 2017 |
| --- | --- |
| Populaire acteurs | Emily Blunt, Sylvester Stallone & John Krasinski |
| Trending films | Inside Out, Shaun the Sheep Movie & The Little Prince |
Beste Kinderfilms op Netflix of DVD in 2017
Beste Kinderfilms verschenen op DVD, Bluray of Netflix/Amazon prime.

Broken Hill Blues (06-12-2013, 80 minuten)

| | |
| --- | --- |
| Regisseur | Sofia Norlin |
| Hoofdrollen | Sebastian Hiort af Ornäs, Alfred Juntti & Lina Leandersson |
| Land | Zweden |
| Recensie | |
| Koop/stream het | Amazon / Netflix |

The Rocket (29-08-2013, 96 minuten)

| | |
| --- | --- |
| Regisseur | Kim Mordaunt (Bomb Harvest, Mongrel's Ghost & Speed City) |
| Hoofdrollen | Sitthiphon Disamoe, Loungnam Kaosainam & Suthep Po-ngam |
| Land | Australië Laos Thailand |
| Recensie | |
| Koop/stream het | Amazon / Netflix |

The Weight of Elephants (06-06-2013, 83 minuten)

| | |
| --- | --- |
| Regisseur | Daniel Borgman (Brainy, Berik & Behaviour ) |
| Hoofdrollen | Demos Murphy, Angelina Cottrell & Catherine Wilkin |
| Land | Denemarken Duitsland Nieuw-Zeeland Zweden |
| Recensie | |
| Koop/stream het | Amazon / Netflix |

Kauwboy (18-04-2012, 81 minuten)

| | |
| --- | --- |
| Regisseur | Boudewijn Koole (Maite was hier, Drawn Out Love & Waan ) |
| Hoofdrollen | Rick Lens, Loek Peters & Cahit Ölmez |
| Land | Nederland |
| Recensie | |
| Koop/stream het | Amazon / Netflix |
2017
Onlangs verschenen, maar de lijst niet gehaald
The BFG van Steven Spielberg
| | |
| --- | --- |
| Land | Verenigde Staten |
| Vorige films | A.I. Artificial Intelligence, Saving Private Ryan & Catch Me If You Can |
| Genre van regisseur | familie, fantasy, |
Animal Crackers van Tony Bancroft & Scott Christian Sava
| | |
| --- | --- |
| Land | |
| Cast | Emily Blunt, Sylvester Stallone & John Krasinski |
| Vorige films | The Lion King, Mulan & Aladdin |
| Genre van regisseur | avonturen, animatie, komedie, |
Inside Out (19-06-2015, 94 minuten)
| | |
| --- | --- |
| Regisseur | Pete Docter & Ronnie Del Carmen (Up, Monster, Inc & Wall-E) |
| Hoofdrollen | Amy Poehler, Bill Hader & Lewis Black |
| Land | Verenigde Staten |
| Koop/stream het | Amazon / Netflix |
Les Oiseaux des Passage (02-042015, 84 minuten)
| | |
| --- | --- |
| Regisseur | Olivier Ringer (On The Sly & Pom, le poulain ) |
| Hoofdrollen | Clarisse Djuroski, Léa Warny & Alain Eloy |
| Land | Nederland |
| Koop/stream het | Amazon / Netflix |
Shaun the Sheep Movies (05-08-2015, 85 minuten)
| | |
| --- | --- |
| Regisseur | Mark Burton & Richard Starzak (Madagascar, Chicken Run & Aliens in the Attic) |
| Hoofdrollen | Justin Fletcher, John Sparkes & Omid Djalili |
| Land | Verenigde Staten |
| Koop/stream het | Amazon / Netflix |
The Little Prince (22-05-2015, 108 minuten)
| | |
| --- | --- |
| Regisseur | Mark Osborne (Kung Fu Panda, The SpongeBob SquarePants Movie & More) |
| Hoofdrollen | Rachel McAdams, Benicio Del Toro & James Franco |
| Land | Verenigde Staten |
| Koop/stream het | Amazon / Netflix |
Spare Parts (05-06-2015, 83 minuten)
| | |
| --- | --- |
| Regisseur | Sean McNamara (Soul Surfer, That's So Raven & Raise Your Voice) |
| Hoofdrollen | George Lopez, Jamie Lee Curtis & Carlos PenaVega |
| Land | Mexico |
| Koop/stream het | Amazon / Netflix |