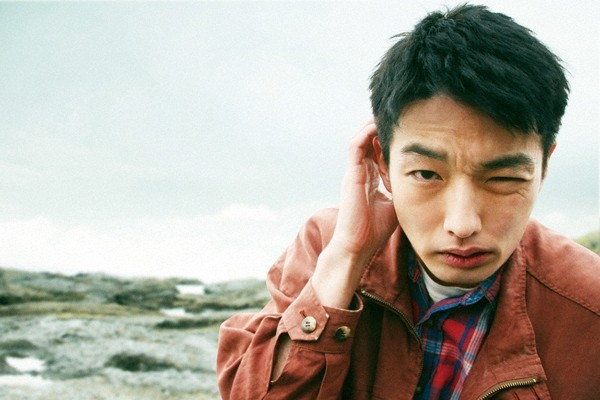 Des jours d'Ozu et Kurosawa, le Japon a une tradition du film qui est différente de celles d'Europe et d'Amérique en beaucoup de sens. Et c'est pour ça que le Japon comme pays cinématographique est aussi intéressant. Regardez nos favoris récents !
Le personnel Cinéma de The Vore sélectionne le top meilleurs films japonais de 2017 sortis au cinéma ou sur DVD ou Netfix. Sont Hirokazu Koreeda, Naomi Kawase & Hitoshi Matsumoto Japon ?
| films japonais | 2017 |
| --- | --- |
| Acteurs populaires | Haruka Ayase, Masami Nagasawa & Kaho |
| Films en vogue | Umimachi Diary, An & Journey to the Shore |
Meilleurs films japonais sur Netflix ou DVD de 2017
Meilleurs films japonais sortis sur DVD, Bluray ou VOD (Netflix, Amazon).

Umi yori mo mada fukaku (After the Storm) (21-05-2016, 117 minutes)

| | |
| --- | --- |
| Régisseur | Hirokazu Koreeda (Nobody Knows & Like Father, Like Son) |
| Cast | Hiroshi Abe, Yôko Maki & Taiyô Yoshizawa |
| Films similaires | Umimachi Diary |
| Thèmes | familles, identité, pratique parentale, drame, indie, |
| Pays | Japon, |
| Mots-clé: | authentique, beau, |
| Critique | |
| Acheter/stream | Amazon / Netflix |

Like Father, Like Son (29-09-2013, 121 minutes)

| | |
| --- | --- |
| Régisseur | Hirokazu Koreeda (Still Walking, Nobody Knows & After Life) |
| Cast | Masaharu Fukuyama, Machiko Ono & Yôko Maki |
| Thèmes | familles, pratique parentale, drame, |
| Pays | Japon, |
| Mots-clé: | authentique, engageant, |
| Critique | |
| Acheter/stream | Amazon / Netflix |

Still The Water (18-04-2015, 121 minutes)

| | |
| --- | --- |
| Régisseur | Naomi Kawase (Hanezu, The Mourning Forest & Shara) |
| Cast | Nijirô Murakami, Jun Yoshinaga & Miyuki Matsuda |
| Thèmes | amour, spiritualité, drame, romantique, |
| Pays | Japon, |
| Mots-clé: | captivat, évocateur, |
| Critique | |
| Acheter/stream | Amazon / Netflix |

R100 (23-01-2015, 99 minutes)

| | |
| --- | --- |
| Régisseur | Hitoshi Matsumoto |
| Cast | Mao Daichi, Lindsay Kay Hayward & Hairi Katagiri |
| Films similaires | 75 |
| Thèmes | rendez-vous, sexe, comédie, drame, |
| Pays | Japon, |
| Mots-clé: | absurde, controversé, |
| Acheter/stream | Amazon / Netflix |

Why Don't You Play in Hell? (07-11-2014, 129 minutes)

| | |
| --- | --- |
| Régisseur | Shion Sono (Love Exposure, Suicide Club & Cold Fish) |
| Cast | Jun Kunimura, Fumi Nikaidô & Shin'ichi Tsutsumi |
| Thèmes | cinéma, mafia, action, comédie, drame, |
| Pays | Japon, |
| Mots-clé: | plein d'action, distrayant, |
| Critique | |
| Acheter/stream | Amazon / Netflix |

Lesson of the Evil (20-06-2013, 129 minutes)

| | |
| --- | --- |
| Régisseur | Takashi Miike (13 Assassins, Audition & Ichi the Killer) |
| Cast | Takayuki Yamada, Howard Harris & Fumi Nikaidô |
| Thèmes | harcèlement, lycée, horreur, thriller, |
| Pays | Japon, |
| Mots-clé: | amusant, palpitant, |
| Critique | |
| Acheter/stream | Amazon / Netflix |

Outrage Beyond (22-09-2013, 112 minutes)

| | |
| --- | --- |
| Régisseur | Takeshi Kitano (Fireworks, Brother & The Blind Swordsman: Zatoichi) |
| Cast | Toshiyuki Nishida, Tomokazu Miura & Takeshi Kitano |
| Thèmes | mafia, hommes, action, crime, drame, |
| Pays | Japon, |
| Mots-clé: | dynamique, capricieux, |
| Critique | |
| Acheter/stream | Amazon / Netflix |

The Drudgery Train (14-07-2012, 112 minutes)

| | |
| --- | --- |
| Régisseur | Nobuhiro Yamashita (Misono Universe, My Back Pages & Moratoriamu Tamako) |
| Cast | Mirai Moriyama, Kengo Kôra & Atsuko Maeda |
| Thèmes | ambitions, amour, drame, |
| Pays | Japon, |
| Mots-clé: | marrant, gentil, |
| Critique | |
| Acheter/stream | Amazon / Netflix |

The Kirishima Thing (11-08-2012, 103 minutes)

| | |
| --- | --- |
| Régisseur | Daihachi Yoshida (Pale Moon, Permanent Nobara & The Wonderful World of Captain Kuhio) |
| Cast | Ryûnosuke Kamiki, Ai Hashimoto & Suzuka Ohgo |
| Thèmes | cinéma, lycée, drame, |
| Pays | Japon, |
| Mots-clé: | distinct, remarquable, |
| Critique | |
| Acheter/stream | Amazon / Netflix |
2016
Umimachi Diary (13-06-2015, 128 minutes)
| | |
| --- | --- |
| Régisseur | Hirokazu Koreeda (Still Walking, Nobody Knows & After Life) |
| Cast | Haruka Ayase, Masami Nagasawa & Kaho |
| Films similaires | Tokyo Story & Interiors |
| Thèmes | familles, désesperation, drame, |
| Pays | Japon |
| Mots-clé: | touchant, tragique, |
| Acheter/stream | Amazon / Netflix |
An (17-10-2015, 113 minutes)
| | |
| --- | --- |
| Régisseur | Naomi Kawase (Still the Water, Hanezu & The Mourning Forest) |
| Cast | Kirin Kiki, Masatoshi Nagase & Kyara Uchida |
| Films similaires | Nanayomachi & Hotaru |
| Thèmes | carrière, vieillesse, drame, |
| Pays | France Allemagne Japon |
| Mots-clé: | charmant, très émouvant, |
| Acheter/stream | Amazon / Netflix |
Journey to the Shore (29-09-2015, 127 minutes)
| | |
| --- | --- |
| Régisseur | Kiyoshi Kurosawa (The Cure, Pulse & Bright Future) |
| Cast | Eri Fukatsu, Tadanobu Asano & Masaaki Akahori |
| Films similaires | An & Umimachi Diary |
| Thèmes | mort, désesperation, drame, fantaisie, romantique, |
| Pays | France Japon |
| Mots-clé: | profond, irréel, |
| Acheter/stream | Amazon / Netflix |