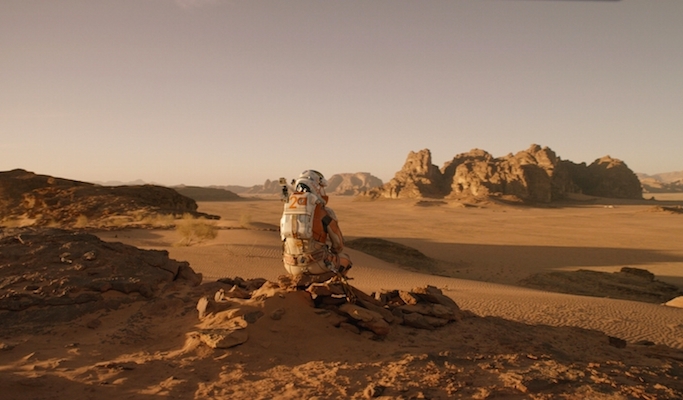 Het helaas, in al zijn mysterie en oneindigheid, intrigeert filmmakers en publieken enorm. Er zijn een hoop low-budget ruimtefilms helaas, maar er is uiteraard ook een hoop te genieten!

The Vore's film redactie selecteert de beste space films van 2017 in de bios of uit op DVD of Netflix. Zijn Justin Lin,Andy Wachowski & Lana Wachowski onze nieuwe space genre regisseurs?. De focus ligt op internationale arthouse cinema & Amerikaanse en Britse indie films.

| space films | 2017 |
| --- | --- |
| Populaire acteurs | Idris Elba, Zoe Saldana & Chris Pine |
| Trending films | The Martian, 400 Days & Jupiter Ascending |
Verwachte 2017 films
Regisseur

Ridley Scott

Cast

Michael Fassbender
James Franco
Katherine Waterston

---

... Lees meer


---
Beste space films op Netflix of DVD in 2017 & 2016
Beste space films uit de 2010's verschenen op DVD, Bluray of Netflix/Amazon prime.

Passengers (woensdag 21 december, 2016)

Regisseur

Morten Tyldum

Cast

Jennifer Lawrence
Chris Pratt
Michael Sheen

---

... Lees meer


---

Regisseur

Justin Lin

Cast

Chris Pine
Zachary Quinto
Karl Urban

---

... Lees meer


---

Interstellar (vrijdag 07 november, 2014)

Regisseur

Christopher Nolan

Cast

Matthew McConaughey
Anne Hathaway
Jessica Chastain

---

... Lees meer


---

Regisseur

Sebastián Cordero

Cast

Sharlto Copley
Michael Nyqvist
Christian Camargo

---

... Lees meer


---

Regisseur

J.J. Abrams

Cast

Chris Pine
Zachary Quinto
Zoe Saldana

---

... Lees meer


---

Oblivion (vrijdag 19 april, 2013)

Regisseur

Joseph Kosinski

Cast

Tom Cruise
Morgan Freeman
Andrea Riseborough

---

... Lees meer


---