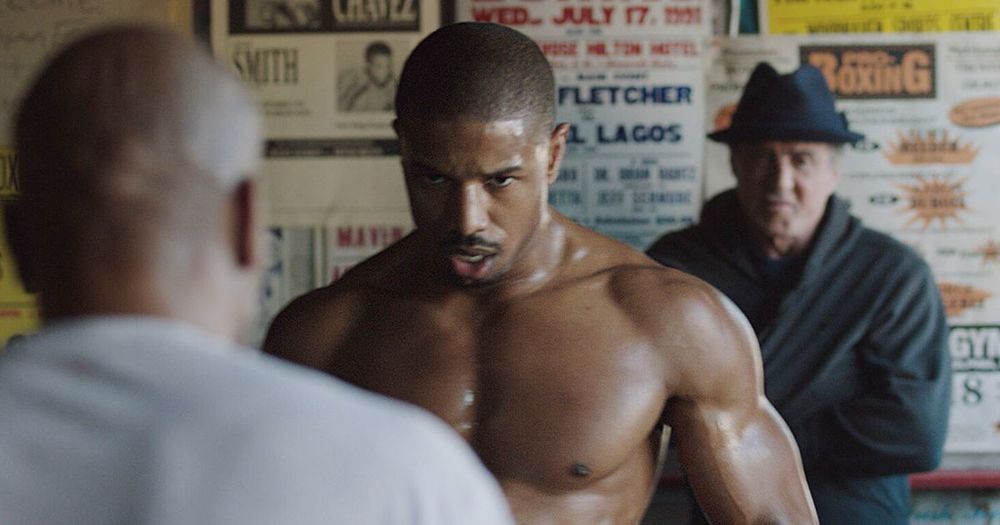 Eens in de zoveel tijd komt er weer eens een ouderwets goeie boksfilm bovendrijven. Denk aan Raging Bull, The Hurricane of Creed. Dit zijn onze favorieten.

The Vore's film redactie selecteert de beste boksfilms van 2017 in de bios of uit op DVD of Netflix. Zijn Antoine Fuqua, David O. Russell & Martin Scorsese onze nieuwe boks genre regisseurs?. De focus ligt op internationale arthouse cinema & Amerikaanse en Britse indie films.

| boksfilms | 2017 |
| --- | --- |
| Populaire acteurs | Jake Gyllenhaal, Rachel McAdams & Sylvester Stallone |
| Trending films | Southpaw, Creed & Bleed for This |
Verwachte 2017 films
Journeyman (maandag 12 juni, 2017)

Regisseur

Paddy Considine

Cast

Paddy Considine
Jodie Whittaker
Paul Popplewell

---

... Lees meer


---
Beste boksfilms op Netflix of DVD in 2017 & 2016
Beste boksfilms uit de 2010's verschenen op DVD, Bluray of Netflix/Amazon prime.

Southpaw (vrijdag 24 juli, 2015)

Regisseur

Antoine Fuqua

Cast

Jake Gyllenhaal
Rachel McAdams
Oona Laurence

---

... Lees meer


---

Creed (woensdag 25 november, 2015)

Regisseur

Ryan Coogler

Cast

Michael B. Jordan
Sylvester Stallone
Tessa Thompson

---

... Lees meer


---

Regisseur

Ben Younger

Cast

Miles Teller
Aaron Eckhart,
Katey Sagal

---

... Lees meer


---

Regisseur

Clint Eastwood

Cast

Hilary Swank
Clint Eastwood
Morgan Freeman

---

... Lees meer


---

The Boxer (woensdag 31 december, 1997)

Regisseur

Jim Sheridan

Cast

Daniel Day-Lewis
Daragh Donnelly
Frank Coughlan

---

... Lees meer


---

The Hurricane (vrijdag 14 januari, 2000)

Regisseur

Norman Jewison

Cast

Denzel Washington
Vicellous Shannon
Deborah Kara Unger

---

... Lees meer


---

Raging Bull (vrijdag 19 december, 1980)

Regisseur

Martin Scorsese

Cast

Robert De Niro
Cathy Moriarty
Joe Pesci

---

... Lees meer


---

The Fighter (vrijdag 17 december, 2010)

Regisseur

David O. Russell

Cast

Mark Wahlberg
Christian Bale
Amy Adams

---

... Lees meer


---