Trailer
Cities of Last Things
Film taiwanesi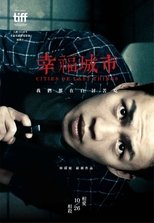 Regista

Wi Ding Ho

Getta

N/A

Data di uscita

11-7-2019
...
Cities of Last Things è un film del 2018 con protagonisti Lee Hong Chi, Jack Kao & Louise Grinberg. Il film Crime e Dramma diretto da Wi Ding Ho e e prodotto da Changhe Films & Ivanhoe Pictures.
---
Date di uscita

Netflix & Amazon Prime - Italia:
Amazon |
Netflix
Registrati gratis e aggiornati sulle opzioni per Cities of Last Things & altre novità in streaming in tutto il mondo.
---
---