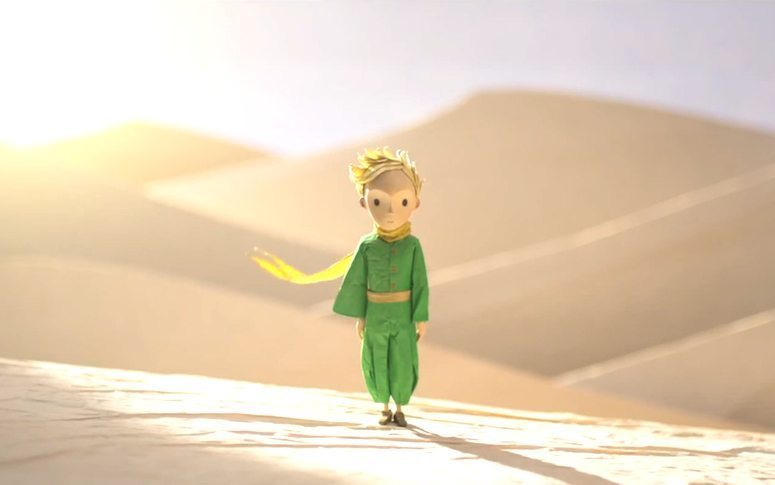 Innovatieve animatiestudios als Pixar en Ghibli trekken de tekenfilm per jaar naar een hoger niveau. Dit zijn de tekenfilms die wij het mooist, slimst of anderzijds geweldig vonden.
The Vore's film redactie selecteert de beste animatiefilms van 2017 in de bios of uit op DVD of Netflix. Zijn Andrew Stanton, Chris Renaud & Pete Docter onze nieuwe animatie genre regisseurs?
| animatiefilms | 2017 |
| --- | --- |
| Populaire acteurs | Idris Elba, James Franco & Kevin Hart |
| Trending films | Inside Out, Shaun the Sheep & The Little Prince |
Beste animatiefilms op Netflix of DVD in 2017
Beste animatiefilms verschenen op DVD, Bluray of Netflix/Amazon prime.

Ma vie de Courgette (My Life as a Courgette) (15-05-2017, 66 minuten)

| | |
| --- | --- |
| Regisseur | Claude Barras (Chambre 69 ) |
| Hoofdrollen | Gaspard Schlatter, Sixtine Murat & Paulin Jaccoud |
| Thema's | familie, volwassen worden, wezen, animatie, familie, |
| Land | Frankrijk |
| Sleutelwoorden | inspirerend, verrassend, |
| Recensie | |
| Koop/stream het | Amazon / Netflix |

The Red Turtle (18-05-2016, 80 minuten)

| | |
| --- | --- |
| Regisseur | Michael Dudok de Wit (Father and Daughter) |
| Hoofdrollen | |
| Thema's | isolatie, natuur, animatie, fantasy, |
| Land | Frankrijk Japan |
| Sleutelwoorden | avontuurlijk, charmant, onwerkelijk, |
| Recensie | |
| Koop/stream het | Amazon / Netflix |

L'illusionniste (11-02-2011, 80 minuten)

| | |
| --- | --- |
| Regisseur | Sylvain Chomet (The Triplets of Belleville, Paris, je t'aime & The Old Lady and the Pigeons) |
| Hoofdrollen | Jean-Claude Donda, Eilidh Rankin & Duncan MacNeil |
| Land | Frankrijk Verenigd Koninkrijk |
| Koop/stream het | Amazon / Netflix |

Rango (04-03-2011, 107 minuten)

| | |
| --- | --- |
| Regisseur | Gore Verbinski (Pirates of the Caribbean: The Curse of the Black Pearl, Pirates of the Caribbean: Dead Man's Chest & Pirates of the Caribbean: At World's End) |
| Hoofdrollen | Johnny Depp, Isla Fisher & Timothy Olyphant |
| Land | Verenigde Staten |
| Koop/stream het | Amazon / Netflix |

Fantastic Mr. Fox (25-11-2009, 87 minuten)

| | |
| --- | --- |
| Regisseur | Wes Anderson (The Grand Budapest Hotel, Moonrise Kingdom & The Royal Tenenbaums) |
| Hoofdrollen | George Clooney, Meryl Streep & Bill Murray |
| Land | Verenigde Staten |
| Koop/stream het | Amazon / Netflix |

Spirited Away (28-03-2003, 125 minuten)

| | |
| --- | --- |
| Regisseur | Hayao Miyazaki (Princess Mononoke, Howl's Moving Castle & Nausicaä of the Valley of the Wind) |
| Hoofdrollen | Daveigh Chase, Suzanne Pleshette & Miyu Irino |
| Land | Japan |
| Koop/stream het | Amazon / Netflix |

Waltz with Bashir (12-06-2008, 90 minuten)

| | |
| --- | --- |
| Regisseur | Ari Folman (The Congress) |
| Hoofdrollen | Ari Folman, Ron Ben-Yishai & Ronny Dayag |
| Land | Australië België Finland Frankrijk Duitsland Israel Zwitserland Verenigde Staten |
| Koop/stream het | Amazon / Netflix |

Coraline (06-02-2009, 100 minuten)

| | |
| --- | --- |
| Regisseur | Henry Selick (Monkey Bone, James and the Giant Peach & The Nightmare Before Christmas) |
| Hoofdrollen | Dakota Fanning, Teri Hatcher & John Hodgman |
| Land | Verenigde Staten |
| Koop/stream het | Amazon / Netflix |

Persepolis (22-02-2008, 96 minuten)

| | |
| --- | --- |
| Regisseur | Vincent Paronnaud & Marjane Satrapi (Chicken with Plums, Raging Blues & Territoire ) |
| Hoofdrollen | Chiara Mastroianni, Catherine Deneuve & Gena Rowlands |
| Land | Frankrijk Verenigde Staten |
| Koop/stream het | Amazon / Netflix |

The Tale Of Princess Kaguya (23-11-2013, 137 minuten)

| | |
| --- | --- |
| Regisseur | Isao Takahata (Grave of the Fireflies & Heidi: A Girl of the Alps) |
| Hoofdrollen | Chloë Grace Moretz, James Caan & Mary Steenburgen |
| Land | Japan |
| Koop/stream het | Amazon / Netflix |

The Wind Rises (21-02-2014, 126 minuten)

| | |
| --- | --- |
| Regisseur | Hayao Miyazaki (Spirited away, Princess Mononoke & Howl's Moving Castle) |
| Hoofdrollen | Hideaki Anno, Hidetoshi Nishijima & Miori Takimoto |
| Land | Japan |
| Koop/stream het | Amazon / Netflix |
Onlangs verschenen, maar de lijst niet gehaald
Finding Dory van Andrew Stanton & Angus MacLane
| | |
| --- | --- |
| Land | Verenigde Staten |
| Cast | Idris Elba, Dominic West & Diane Keaton |
| Vorige films | Finding Nemo, Wall-E & Toy Story |
| Genre van regisseur | avonturen, animatie, komedie, |
Sausage Party van Greg Tiernan & Conrad Vernon
| | |
| --- | --- |
| Land | Verenigde Staten |
| Cast | Kristen Wiig, James Franco & Salma Hayek |
| Vorige films | Hero of the Rails, Thomas and Friends & Thomas and Friends: Blue Mountain Mystery |
| Genre van regisseur | animatie, komedie, |
The Secret Life of Pets van Chris Renaud & Yarrow Cheney
| | |
| --- | --- |
| Land | Verenigde Staten |
| Cast | Lake Bell, Ellie Kemper & Kevin Hart |
| Vorige films | The Lorax, Despicable Me & Despicable Me 2 |
| Genre van regisseur | animatie, komedie, familie, |
Inside Out (19-06-2015, 94 minuten)
| | |
| --- | --- |
| Regisseur | Pete Docter & Ronnie Del Carmen (Up, Wall-E & Monster, Inc.) |
| Hoofdrollen | Amy Poehler, Bill Hader & Lewis Black |
| Land | Verenigde Staten |
| Koop/stream het | Amazon / Netflix |
When Marnie Was There (19-07-2014, 103 minuten)
| | |
| --- | --- |
| Regisseur | Hiromasa Yonebayashi (Spirited Away, Ponyo & Princess Mononoke) |
| Hoofdrollen | Sara Takatsuki, Kasumi Arimura & Nanako Matsushima |
| Land | Japan |
| Koop/stream het | Amazon / Netflix |
Song of the Sea (10-12-2014, 93 minuten)
| | |
| --- | --- |
| Regisseur | Tomm Moore (The Prophet, The 3 Wise Men, & The Secret of Kells) |
| Hoofdrollen | David Rawle, Brendan Gleeson & Lisa Hannigan |
| Land | België Denemarken Frankrijk Luxemburg |
| Koop/stream het | Amazon / Netflix |
Shaun the Sheep (05-08-2015, 85 minuten)
| | |
| --- | --- |
| Regisseur | Mark Burton & Richard Starzak (Chicken Run, Madagascar & Aliens in the Attic) |
| Hoofdrollen | Justin Fletcher, John Sparkes & Omid Djalili |
| Land | Frankrijk Verenigd Koninkrijk |
| Koop/stream het | Amazon / Netflix |
The Little Prince (22-05-2015, 108 minuten)
| | |
| --- | --- |
| Regisseur | Mark Osborne (Kung Fu Panda, More & The SpongeBob SquarePants Movie) |
| Hoofdrollen | Rachel McAdams, Benicio Del Toro & James Franco |
| Land | Frankrijk |
| Koop/stream het | Amazon / Netflix |