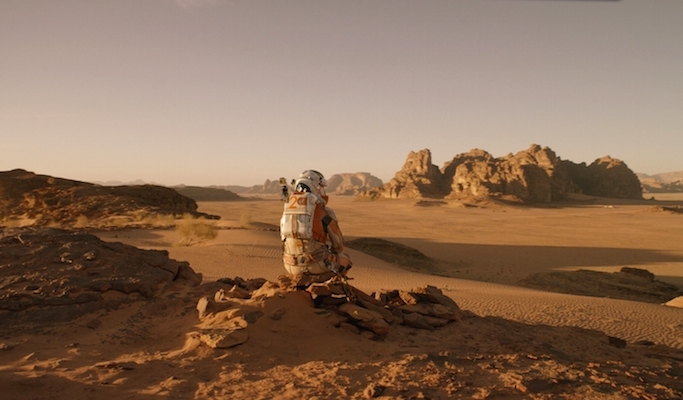 L'universo, in tutta la sua vastità e mistero, intriga registi e pubblico senza limite. Ci sono un sacco di film terribili e low-budget sullo spazio, ma questi sono tutti abbastanza belli.
Lo staff di The Vore seleziona il meglio tra i/le Film di spazio del 2017 al cinema o usciti in DVD o Netfix. Justin Lin,Andy Wachowski & Lana Wachowski sono nuovi registi del genere spazio ?
| Film di spazio | 2017 |
| --- | --- |
| Attori famosi | Idris Elba, Zoe Saldana & Chris Pine |
| Film di tendenza | The Martian, 400 Days & Jupiter Ascending |
Migliori Film di spazio su Netflix o DVD del 2017
Migliori Film di spazio uscito su DVD, Bluray o VOD (Netflix, Amazon).

Passengers (21-12-2016, 116 minuti)

| | |
| --- | --- |
| Regista | Morten Tyldum (The Imitation Game ) |
| Getto | Jennifer Lawrence, Chris Pratt & Michael Sheen |
| Film simili | Gravity |
| Temi | amore, scienza, tecnologia, |
| Paese | stati Uniti, |
| Chiavi | romantico, sorprendente, |
| Recensione | |
| Streaming online | Amazon / Netflix |

Star Trek Beyond (22-07-2016, 122 minuti)

| | |
| --- | --- |
| Regista | Justin Lin (Fast & Furious 6, Fast Five & Fast and Furious) |
| Getto | Idris Elba, Zoe Saldana & Chris Pine |
| Temi | vita extraterrestre, eroismo, avventura, fantascienza, |
| Paese | stati Uniti, |
| Chiavi | epico, |
| Recensione | |
| Streaming online | Amazon / Netflix |

Interstellar (07-11-2014, 169 minuti)

| | |
| --- | --- |
| Regista | Christopher Nolan (Inception, The Dark Knight & The Dark Knight Rises) |
| Getto | Matthew McConaughey, Anne Hathaway & Jessica Chastain |
| Temi | famiglie, tecnologia, viaggiare, avventura, dramma, fantascienza, |
| Paese | stati Uniti, |
| Chiavi | avventuroso, bellissimo, intelligente, |
| Recensione | |
| Streaming online | Amazon / Netflix |

Europa Report (27-06-2013, 90 minuti)

| | |
| --- | --- |
| Regista | Sebastián Cordero (Rage, Cronicas & Ratas, ratones, rateros) |
| Getto | Sharlto Copley, Michael Nyqvist & Christian Camargo |
| Temi | vita extraterrestre, scienza, fantascienza, thriller, |
| Paese | stati Uniti, |
| Chiavi | avventuroso, pericoloso, |
| Recensione | |
| Streaming online | Amazon / Netflix |

Oblivion (19-04-2013, 124 minuti)

| | |
| --- | --- |
| Regista | Joseph Kosinski (TRON: Legacy & Go Like Hell) |
| Getto | Tom Cruise, Morgan Freeman & Andrea Riseborough |
| Temi | distruzione, vita extraterrestre, identità, azione, avventura, mistero, |
| Paese | stati Uniti, |
| Chiavi | intelligente, abbagliante, |
| Recensione | |
| Streaming online | Amazon / Netflix |

Star Trek Into Darkness (16-05-2013, 132 minuti)

| | |
| --- | --- |
| Regista | J.J. Abrams (Mission: Impossible III, Super 8 & Armageddon) |
| Getto | Chris Pine, Zachary Quinto & Zoe Saldana |
| Temi | uomini, tecnologia, guerra, azione, avventura, fantascienza, |
| Paese | stati Uniti, |
| Chiavi | divertente, orientato alla famiglia, |
| Recensione | |
| Streaming online | Amazon / Netflix |
I recenti Film di spazio usciti nel 2016
Star Trek Beyond (22-07-2016, minuti)
| | |
| --- | --- |
| Regista | Justin Lin (Fast & Furious 6, Fast Five & Fast and Furious) |
| Getto | Idris Elba, Zoe Saldana & Chris Pine |
| Film simili | Independence Day: Resurgence & Star Trek: The Future Begins |
| Temi | uomini, tecnologia, guerra, azione, avventura, fantascienza, |
| Paese | stati Uniti |
| Chiavi | epico, |
| Streaming online | Amazon / Netflix |
Rogue One: A Star Wars Story (16-12-2016, minuti)
| | |
| --- | --- |
| Regista | Gareth Edwards (Monsters, Godzilla & In The Shadow Of The Moon) |
| Getto | Felicity Jones, Mads Mikkelsen & Alan Tudyk |
| Film simili | Star Wars: Episode VII - The Force Awakens |
| Temi | uomini, tecnologia, guerra, azione, avventura, fantasy, |
| Paese | stati Uniti |
| Chiavi | futuristico, retrò, |
| Streaming online | Amazon / Netflix |
400 Days (12-11-2015, 91 minuti)
| | |
| --- | --- |
| Regista | Matt Osterman (Phasma Ex Machina & The Radio) |
| Getto | Caity Lotz, Tom Cavanagh & Brandon Routh |
| Film simili | Moon & Another Earth |
| Temi | isolamento, scienza, sopravvivenza, fantascienza, |
| Paese | stati Uniti |
| Chiavi | peculiare, entusiasmante, |
| Streaming online | Amazon / Netflix |
The Martian (02-10-2015, 144 minuti)
| | |
| --- | --- |
| Regista | Ridley Scott (Alien, American Gangster & Prometheus) |
| Getto | Matt Damon, Jessica Chastain & Kristen Wiig |
| Film simili | Interstellar & Moon |
| Temi | isolamento, scienza, avventura, dramma, fantascienza, |
| Paese | stati Uniti |
| Chiavi | divertente, presa, realistico, |
| Streaming online | Amazon / Netflix |