Trailer
Captain America: The Winter Soldier
Film di spionaggio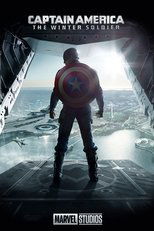 Regista

Anthony Russo, Joe Russo

Getta

Chris Evans Samuel L. Jackson Scarlett Johansson

Data di uscita

4-4-2014
Ambientatosi nei nostri giorni Steve Rogers continua a servire gli Stati Uniti attraverso lo S.H.I.E.L.D., nonostante non sia contento della poca trasparenza e delle scarse informazioni che riceve su quel che fa. Quando anche Nick Fury comincia a scoprire che ci sono dati ed elementi che sono preclusi anche a lui è evidente che tutta la struttura serve un doppio fine. Se non bastassero le...
Captain America: The Winter Soldier è un film del 2014 con protagonisti Chris Evans come Steve Rogers / Captain America, Samuel L. Jackson come Nick Fury & Scarlett Johansson. Il film Azione e Avventura diretto da Anthony Russo, Joe Russo e e prodotto da Marvel Studios.
---
Date di uscita






Netflix & Amazon Prime - Italia:
Amazon |
Netflix
Registrati gratis e aggiornati sulle opzioni per Captain America: The Winter Soldier & altre novità in streaming in tutto il mondo.
---
---