De mooiste vampierfilms (2016) - Top Netflix & Bios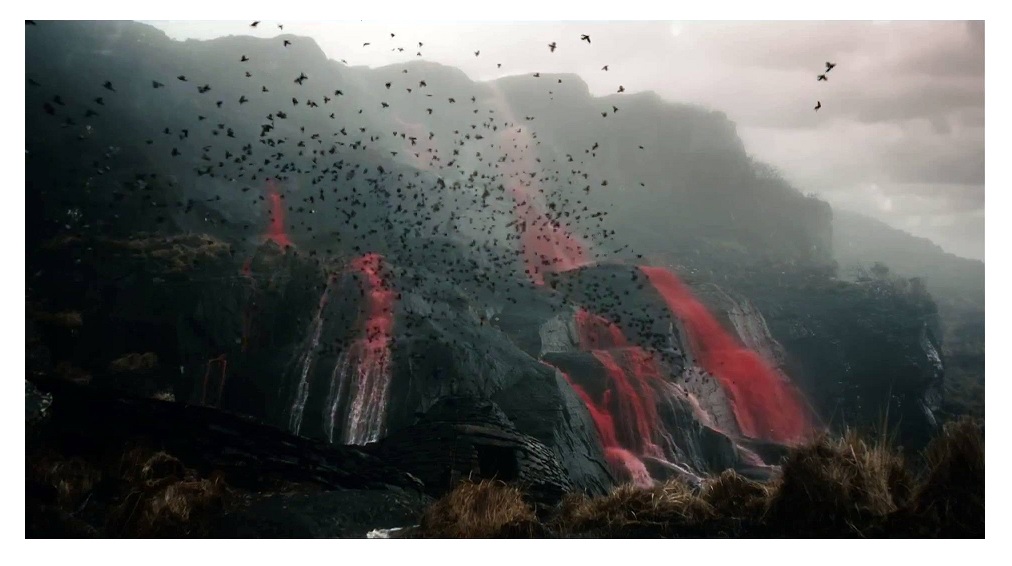 De meeste mensen zullen vampierfilms associeren met huilerige tienerdrama dankzij de Twilight-reeks. Zonde, want er zijn genoeg interessante en vernieuwende vampierfilms verschenen de laaste jaren!
The Vore's film redactie selecteert de beste vampierfilms van 2017 in de bios of uit op DVD of Netflix. Zijn Robbie Pickering, Jemaine Clement & Mauricio Chernovetzky onze nieuwe vampier genre regisseurs?
| vampierfilms | 2017 |
| --- | --- |
| Populaire acteurs | Jemaine Clement, Taika Waititi & Cori Gonzalez-Macuer |
| Trending films | What We Do In The Shadows , A Girl Walks Home Alone at Night & Only Lovers Left Alive |
Beste vampierfilms op Netflix of DVD in 2017
Beste vampierfilms verschenen op DVD, Bluray of Netflix/Amazon prime.

The Transfiguration (14-05-2016, 97 minuten)

| | |
| --- | --- |
| Regisseur | Michael O'Shea (MIlo) |
| Hoofdrollen | Eric Ruffin, Chloe Levine & Jelly Bean |
| Soortgelijke films | Let The Right One In & Near Dark |
| Thema's | pesten, nihilisme, de jeugd, drama, horror, |
| Land | Verenigde Staten |
| Sleutelwoorden | : engrossing :, donker, |
| Recensie | |
| Koop/stream het | Amazon / Netflix |

A Girl Walks Home Alone at Night (20-04-2015, 101 minuten)

| | |
| --- | --- |
| Regisseur | Ana Lily Amirpour (The Bad Batch & A Little Suicide) |
| Hoofdrollen | Sheila Vand, Arash Marandi & Marshall Manesh |
| Soortgelijke films | Only Lovers Left Alive & Dead Man |
| Thema's | daten, de dood, horror, |
| Land | Verenigde Staten |
| Sleutelwoorden | spookachtig, onwerkelijk, |
| Recensie | |
| Koop/stream het | Amazon / Netflix |

Only Lovers Left Alive (25-12-2013, 123 minuten)

| | |
| --- | --- |
| Regisseur | Jim Jarmusch (Broken Flowers, Dead Man & Ghost Dog: The Way of the Samurai) |
| Hoofdrollen | Tilda Swinton, Tom Hiddleston & Mia Wasikowska |
| Soortgelijke films | Stoker & Under the Skin |
| Thema's | de dood, liefde, drama, horror, romantische, |
| Land | Duitsland |
| Sleutelwoorden | adembenemend, dromerig, |
| Recensie | |
| Koop/stream het | Amazon / Netflix |

Styria (21-08-2014, 99 minuten)

| | |
| --- | --- |
| Regisseur | Mauricio Chernovetzky & Mark Devendorf (Cassandra, Apart in the World & Zofia/Roza) |
| Hoofdrollen | Eleanor Tomlinson, Stephen Rea & Erika Marozsán |
| Soortgelijke films | Only Lovers Left Alive & Let the Right One In |
| Thema's | volwassen worden, liefde, fantasy, horror, mysterie, |
| Land | Mexico |
| Sleutelwoorden | mystiek, romantisch, |
| Recensie | |
| Koop/stream het | Amazon / Netflix |

Byzantium (31-05-2013, 118 minuten)

| | |
| --- | --- |
| Regisseur | Neil Jordan (Breakfast on Pluto, Michael Collins & The Crying Game) |
| Hoofdrollen | Saoirse Ronan, Gemma Arterton & Sam Riley |
| Soortgelijke films | Interview with a Vampire & Near Dark |
| Thema's | kindertijd, de dood, drama, fantasy, horror, |
| Land | Verenigd Koninkrijk Verenigde Staten |
| Sleutelwoorden | historisch, intrigerend, |
| Recensie | |
| Koop/stream het | Amazon / Netflix |

Kiss of the Damned (28-03-2013, 97 minuten)

| | |
| --- | --- |
| Regisseur | Xan Cassavetes (New York, I Love You (segment) & Dust) |
| Hoofdrollen | Joséphine de La Baume, Milo Ventimiglia & Roxane Mesquida |
| Soortgelijke films | Berberian Sound Studio & Il Futuro |
| Thema's | verraad, de dood, drama, horror, romantische, |
| Land | Verenigde Staten |
| Sleutelwoorden | maf, retro, |
| Recensie | |
| Koop/stream het | Amazon / Netflix |

Midnight Son (07-10-2011, 88 minuten)

| | |
| --- | --- |
| Regisseur | Scott Leberecht (Underdog & Natural Selection) |
| Hoofdrollen | Zak Kilberg, Maya Parish & Jo D. Jonz |
| Soortgelijke films | Twilight & A Girl Walks Home Alone at Night |
| Thema's | college, rouwen, horror, |
| Land | Verenigde Staten |
| Sleutelwoorden | koud, subtiel, |
| Recensie | |
| Koop/stream het | Amazon / Netflix |

Wir Sind Die Nacht (28-10-2010, 99 minuten)

| | |
| --- | --- |
| Regisseur | Dennis Gansel (The Fourth State, The Wave & Before The Fall) |
| Hoofdrollen | Karoline Herfurth, Nina Hoss & Jennifer Ulrich |
| Soortgelijke films | Die Welle & Twilight |
| Thema's | stad, recht, drama, fantasy, horror, |
| Land | Duitsland |
| Sleutelwoorden | vermakelijk, solide, |
| Recensie | |
| Koop/stream het | Amazon / Netflix |
2017
Infinity: Chronicles of Nick (2017, minuten)
Onlangs verschenen, maar de lijst niet gehaald
The Kitchen Sink van Robbie Pickering
| | |
| --- | --- |
| Land | Verenigde Staten |
| Cast | Mackenzie Davis, Ed Westwick & Joan Cusack |
| Vorige films | Natural Selection, Prom Night & The Devil and The Deep Blue Sea |
| Genre van regisseur | komedie, horror, |
What We Do In The Shadows (13-02-2015, 86 minuten)
| | |
| --- | --- |
| Regisseur | Jemaine Clement & Taika Waititi (Boy & Eagle vs. Shark) |
| Hoofdrollen | Jemaine Clement, Taika Waititi & Cori Gonzalez-Macuer |
| Soortgelijke films | Shaun of the Dead & Fearless Vampire Killers |
| Thema's | de dood, vriendschap, komedie, horror, |
| Land | Verenigde Staten |
| Sleutelwoorden | hilarisch, ongekend, |
| Koop/stream het | Amazon / Netflix |