Beste nieuwe superheldenfilms (2017) - Top Netflix & Bios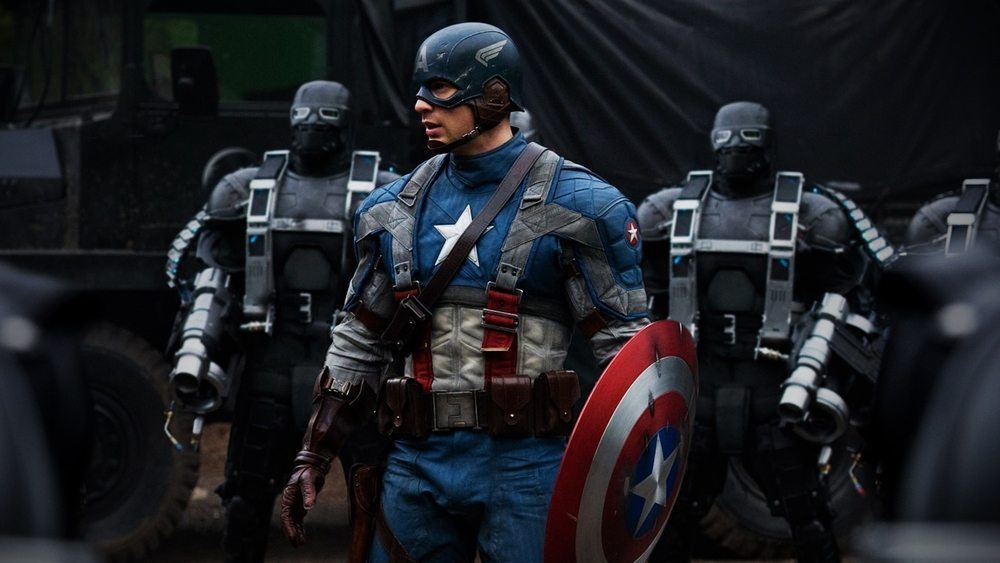 Sinds een jaar of tien is zo'n beetje iedere zomerblockbuster een superheldenfilm. Het komt de criticasters de neus uit; ze verwijten Hollywood gebrek aan inspiratie. Desalniettemin zijn er aantal zeer vermakelijk!
The Vore's film redactie selecteert de beste superheldenfilms van 2017 in de bios of uit op DVD of Netflix. Zijn Tim Miller, Scott Derrickson & Zack Snyder onze nieuwe superhelden genre regisseurs?
| superheldenfilms | 2017 |
| --- | --- |
| Populaire acteurs | Chris Evans, Samuel L. Jackson & Ryan Reynolds |
| Trending films | Antman, Avengers: Age of Ultron & Captain America: The Winter Soldier |
Beste superheldenfilms op Netflix of DVD in 2017
Beste superheldenfilms verschenen op DVD, Bluray of Netflix/Amazon prime.

Birdman (14-11-2014, 119 minuten)

| | |
| --- | --- |
| Regisseur | Alejandro González Iñárritu (Babel, Biutiful & Amores Perros) |
| Hoofdrollen | Michael Keaton, Zach Galifianakis & Edward Norton |
| Land | Verenigde Staten |
| Koop/stream het | Amazon / Netflix |

Captain America: The Winter Soldier (04-04-2014, 136 minuten)

| | |
| --- | --- |
| Regisseur | Anthony Russo & Joe Russo (You, Me and Dupree, Community & Welcome to Collinwood) |
| Hoofdrollen | Chris Evans, Samuel L. Jackson & Scarlett Johansson |
| Land | Verenigde Staten |
| Koop/stream het | Amazon / Netflix |

Guardians of the Galaxy (01-08-2014, 121 minuten)

| | |
| --- | --- |
| Regisseur | James Gunn (Scooby-Doo, Dawn of the Dead & Slither ) |
| Hoofdrollen | Chris Pratt, Vin Diesel & Bradley Cooper |
| Land | Verenigde Staten |
| Koop/stream het | Amazon / Netflix |

The Wolverine (26-07-2013, 126 minuten)

| | |
| --- | --- |
| Regisseur | James Mangold (3:10 to Yuma, Girl, Interrupted & Walk the Line ) |
| Hoofdrollen | Hugh Jackman, Will Yun Lee & Tao Okamoto |
| Land | Australië Japan Verenigd Koninkrijk Verenigde Staten |
| Koop/stream het | Amazon / Netflix |

Kick-Ass (16-04-2010, 117 minuten)

| | |
| --- | --- |
| Regisseur | Matthew Vaughn (Kingsman: The Secret Service, X-Men: First Class & Stardust ) |
| Hoofdrollen | Aaron Taylor-Johnson, Nicolas Cage & Chloë Grace Moretz |
| Land | Verenigd Koninkrijk Verenigde Staten |
| Koop/stream het | Amazon / Netflix |
Onlangs verschenen, maar de lijst niet gehaald
Deadpool van Tim Miller
| | |
| --- | --- |
| Land | Verenigde Staten |
| Cast | Morena Baccarin, Ryan Reynolds & Gina Carano |
| Vorige films | Scott Pilgrim vs. the World, Rockfish & Aunt Luisa |
| Genre van regisseur | actie, avonturen, |
Doctor Strange van Scott Derrickson
| | |
| --- | --- |
| Land | Verenigde Staten |
| Cast | Rachel McAdams, Tilda Swinton & Benedict Cumberbatch |
| Vorige films | Sinister, The Exorcism of Emily Rose & Deliver Us from Evil |
| Genre van regisseur | avonturen, fantasy, |
Batman vs. Superman: Dawn of Justice van Zack Snyder
| | |
| --- | --- |
| Land | Verenigde Staten |
| Cast | Ben Affleck, Henry Cavill & Amy Adams |
| Vorige films | 300, Man of Steel & Watchmen |
| Genre van regisseur | actie, avonturen, |
X-Men: Apocalypse van Bryan Singer
| | |
| --- | --- |
| Land | Verenigde Staten |
| Cast | Jennifer Lawrence, Evan Peters & Michael Fassbender |
| Vorige films | House M.D., X-Men: Days of Future Past & X-Men 2 |
| Genre van regisseur | actie, avonturen, |
Antman (17-07-2015, 117 minuten)
| | |
| --- | --- |
| Regisseur | Peyton Reed (Yes Man, The Break-Up & Bring It On ) |
| Hoofdrollen | Paul Rudd, Michael Douglas & Corey Stoll |
| Land | Verenigde Staten |
| Koop/stream het | Amazon / Netflix |
Avengers: Age of Ultron (01-05-2015, 141 minuten)
| | |
| --- | --- |
| Regisseur | Joss Whedon (The Avengers, Toy Story & Buffy the Vampire Slayer ) |
| Hoofdrollen | Robert Downey Jr., Chris Evans & Mark Ruffalo |
| Land | Verenigde Staten |
| Koop/stream het | Amazon / Netflix |