Trailer
Crash and Burn (Crash and Burn)
racing movies
Director

https://images-na.ssl-images-amazon.com/images/M/MV5BZDI3ZmNhZTQtMDM3OC00NWY2LTlj[email protected]._V1_UY268_CR87,0,182,268_AL__QL50.jpg

Release

Jul 10th, 2016
Synopsis
The documentary is based on a legendary yet not vastly known Formula1 driver from Ireland, Tommy Byrne who hardly ever raced on the Formula1 tracks.
Crash and Burn is directed by https://images-na.ssl-images-amazon.com/images/M/MV5BZDI3ZmNhZTQtMDM3OC00NWY2LTlj
[email protected]
._V1_UY268_CR87,0,182,268_AL__QL50.jpg and was released on Jul 10th, 2016.
---
All release dates
Also available for streaming via: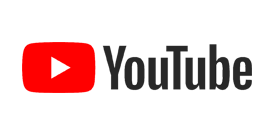 Check Netflix and Amazon Prime availability in your country:
Amazon |
Netflix
Production details
Director Seán Ó Cualáin's Documentary movie Crash and Burn is produced by dot television was released 2016-12-30.
Costs: $250 Box Office Results: $0 Length/Runtime: 86 min
Crash and Burn Official page
---
---