Best new Malaysian Movies (2016) - Top Netflix & Cinema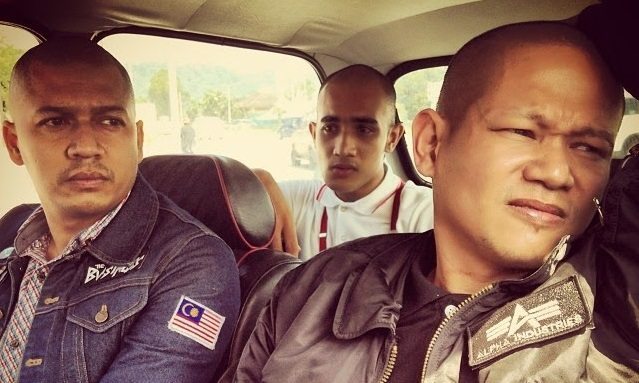 Producing only about 20 films anually, Malaysia isn't by far as big as its neighbours Indonesia and Thailand. Where to start when you'd like to enjoy some Malaysian movies? Scroll down!

The Vore's Film staff selects the top best Malaysian movies of 2016 in cinema or on DVD or Netfix. Are M.S. Prem Nath, Raja Mukhriz Bin R. & Ahmed Kamaruddin Malaysia's biggest directors?


| Malaysian movies | 2016 |
| --- | --- |
| Popular actors | Janani Balu, Farah Hanim & Denes Kumar |
| Trending movies | Ophilia, Men Who Save the World & Note |
Best Malaysian movies on Netflix or DVD in 2016
2010's best rated Malaysian movies out on DVD, Bluray or streaming on VOD (Netflix, Amazon).

Ophilia (18-12-2014, minutes)

| | |
| --- | --- |
| Starring | Pekin Ibrahim, Que Haidar & Kodi Rasheed |
| Director | Raja Mukhriz Bin R. & Ahmed Kamaruddin |
| Country | Malaysia |
| Buy/stream it | Amazon / Netflix |

Men Who Save the World (27-11-2014, 94 minutes)

| | |
| --- | --- |
| Starring | Jjamal Ahmed, Harun Salim Bachik & Muhammad Farhan Bin Mohamad Nizam |
| Director | Seng Tat Liew (Flower in the Pocket & 15Malaysia ) |
| Country | France Germany Malaysia Netherlands |
| Buy/stream it | Amazon / Netflix |

The Journey (30-01-2014, 103 minutes)

| | |
| --- | --- |
| Starring | Sai Peng Lee, Ben Pfeiffer & Joanne Yew |
| Director | Keng Guan Chiu (Great Day & Woo hoo ) |
| Country | Malaysia |
| Buy/stream it | Amazon / Netflix |

Bunohan (08-03-2012, 97 minutes)

| | |
| --- | --- |
| Starring | Faizal Hussein, Zahiril Adzim & Pekin Ibrahim |
| Director | Dain Said (Dukun ) |
| Country | Malaysia United States |
| Buy/stream it | Amazon / Netflix |
Note (13-08-2015, 94 minutes))
| | |
| --- | --- |
| Director | Yasu Tanaka |
| Starring | Ramli Hassan, Hans Isaac & Rin Izumi |
| Country | Malaysia |
| Buy/stream it | Amazon / Netflix |
Vere Vazhi Ille (02-07-2015, minutes))
| | |
| --- | --- |
| Director | M.S. Prem Nath (Malaysian Gods ) |
| Starring | Janani Balu, Farah Hanim & Denes Kumar |
| Country | Malaysia |
| Buy/stream it | Amazon / Netflix |