13 most exotic and epic Adventure movies in 2017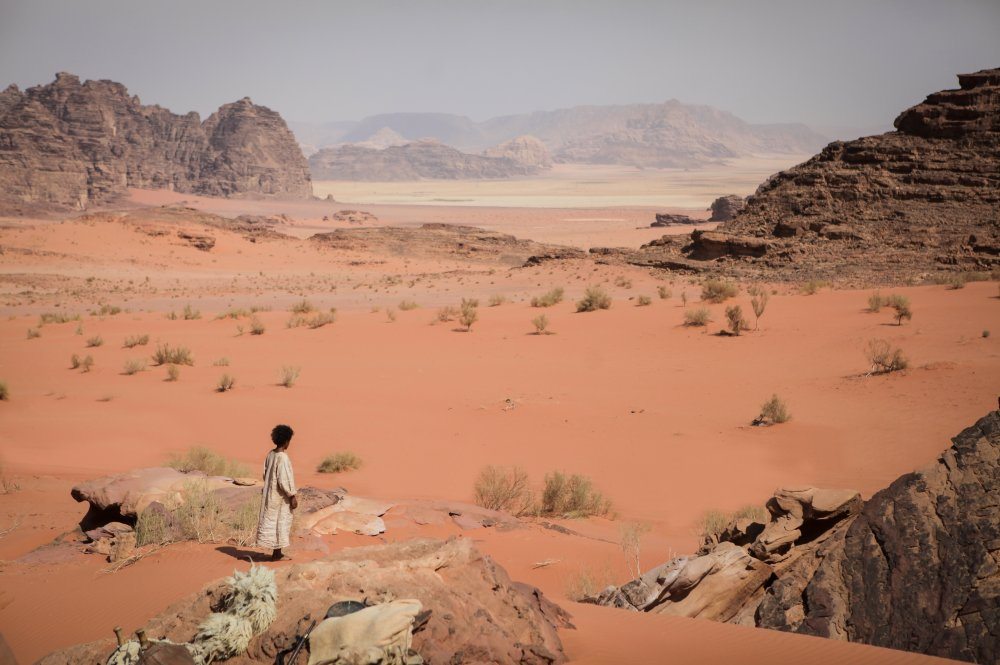 For Hollywood, adventure films have always been a stable source of income. Inevitably connected with high expenses, these big-budget projects, shot on exotic locations with excessive decor and special effects, feel like risky business ventures. But the fact of the matter is, is that when marketed correctly you can hardly go wrong. If there is insufficient box office revenue, you are sure to make up for it with merchandise and whatnot. As long as you are able to reach a very large audience. And this is where it gets difficult when making foreign language adventure films (read non-english films). Most countries are simply to small. This has become particularly evident when you look at the most recent foreign adventure flicks. A great case in point is the Norwegian adventure feature film Kon-Tiki (2012) which was commercially successful worldwide. Norway is tiny with about 5 million people, but it reached audiences globally because it was filmed in both in Norwegian and English. And the 2014 Russian adventure film Viy 3D is spoken entirely in English.

The Vore's Film staff selects the top best adventure movies of 2017 in cinema or on DVD or Netfix. Are Steven Spielberg, Naji Abu Nowar & Luc Besson our new adventure genre directors?
Norway is a bit of the exception, as it are especially foreign countries with high population numbers we need to be looking at hoping for big productions. Countries like France, Germany, Spain (with South-America as its Spanish-language market) Russia, China, Japan, Brazil, and a few more. So what is out there for adventure fans? When we go back in history to look at the best foreign adventure films of all time, you will find that they were exceptionally exotic, romantic and captivating. Of course, films spring to mind like German director Werner Herzog's Fitzcarraldo (1983) and Aguirre: Wrath of God (1972), France's master filmmaker Jean Renoir's Grand Illusion (1937), or the Japanese films by Kurosawa, mainly The Hidden Fortress (1958). And then of course, you have British adventure films like Lawrence of Arabia (1962) (and a large number of other British empire films). I can already tell you that such masterpieces were not produced in the 2010's. Where the above films were original pieces, the filmmakers of the latest adventure flicks (especially the French director Luc Besson) tend to simply imitate the Hollywood adventure formula, but usually do not quite get it under their belt. Actually, high-brow film lovers best look away now, as this article will represent a terribly commercial list with films that are not great, but are unmistakably brave attempts at a difficult genre

---
adventure genre statistics
| adventure | 2017 |
| --- | --- |
| Genre popularity | |
| Genre ranking | #14 (List of most popular genres) |
| Familiar faces | Jacir Eid Al-Hwietat & Jakob Oftebro |
| Trending movies | Theeb, Skammerens Datter & Mad Max: Fury Road |
Amount of genre films per year from 2010 to 2017
455 adventure movies scheduled for release this year.
The adventure movie shows a clear increase, but this has mainly to do with other genres, like action, sci-fi and animation movies cozying up to the genre. There are very few of the old-fashioned Adventure movies like stated above coming out. 2017 appears to be a good year though, with a new Kong and The Mummy movie.
---
List of highest grossers of the decade & budget
Film studios realize stuff has to be more epic than ever. They spend enormous budgets, and in most cases it always pays off. Star Wars is always good for money, and that will stay the same throughout 2017.
| Title | Box office | Budget |
| --- | --- | --- |
| Star Wars: Episode VII - The Force Awakens (2015) | $937M | $245M |
| Jurassic World (2015) | $652M | $150M |
| Finding Dory (2016) | $487M | $200M |
| The Hunger Games: Catching Fire (2013) | $425M | $130M |
| Toy Story 3 (2010) | $200M | $415M |
(Read: Who needs big budgets? 25 low budget success stories!)
2017 anticipated releases to watch
Director Alex Kurtzman Cast Sofia Boutella
Tom Cruise
Annabelle Wallis After numerous reboots en remakes, apparently it's time for another Mummy movie. Well, we'll give this project the benefit of the doubt. Tom Cruise seems to have a fine nose for well-made blockbusters, so this might be fun after all.... Read more

---

Director Jordan Vogt-Roberts Cast Brie Larson
Toby Kebbell
Tom Hiddleston After Peter Jackon's somewhat disappointing 'King Kong' from 2005, we're very much looking forward to this new film about the iconic mega monkey. In 'Skull Island', King Kong's origin story will be told. ... Read more

---
Best adventure movies on Netflix or DVD in 2017
2010's best rated adventure movies out on DVD, Bluray or streaming on VOD (Netflix, Amazon).

Hunt for the Wilderpeople (31-03-2016, 101 minutes)
Part adventure film, part coming-of-age, part black comedy, 'Hunt for the Wilderpeople is unlike anything you've seen this year. Ricky is 12-year old delinquent who has just been placed in a new foster family. After a series of unlikely events, the boy ends up with his grumpy foster uncle in the bush of New Zealand. In order to survive (and stay out of the hands of the authorities) they need to work together.


| | |
| --- | --- |
| Starring | Sam Neill, Julian Dennison & Rima Te Wiata |
| Director | Taika Waititi (Things We Do in the Shadows) |
| Themes | families, growing up, adventure, comedy, |
| Country | New Zealand |
| Keywords | hilarious, outstanding, |
| Rating | |
| Buy/stream it | Amazon / Netflix |

The Jungle Book (07-04-2016, 106 minutes)
It was about time for a Jungle Book reboot, the guys behind the Iron Man series thought. This updated adaptation of Rudyard Kiplings beloved novel is way darker then Walt Disney's classic from 1967, and will sure please older audiences.


| | |
| --- | --- |
| Starring | Neel Sethi, Bill Murray & Ben Kingsley |
| Director | Jon Favreau (Iron Man) |
| Themes | animals, forest, adventure, family, |
| Country | United Kingdom United States |
| Keywords | amazing, classic, |
| Rating | |
| Buy/stream it | Amazon / Netflix |

The Young and Prodigious T.S. Spivet (13-06-2014, 105 minutes)
I have to admit that I am no fan of Jeunet, but a lot of people love his work. It is rather diverse, from very dark comedies like Delicatessen (1990) to more cheerful films like Amelie (2001), and his new film Spivet (2013). Very much in style of Amelie, but more suited for kids, we follow a 12-year old cartographer who leaves home without anyone knowing, and travels across the country to receive an award for his work from a prestigious institute.


| | |
| --- | --- |
| Starring | Kyle Catlett, Helena Bonham Carter & Judy Davis |
| Director | Jean-Pierre Jeunet (Amélie, Un long dimanche de fiançailles & Delicatessen ) |
| Themes | childhood, travelling, adventure, coming-of-age, |
| Country | Australia Canada France |
| Keywords | charming, clever, pretty, |
| Rating | |
| Buy/stream it | Amazon / Netflix |

The Wind Rises (21-02-2014, 126 minutes)
I wont expound on this one too much, as it is already written about extensively online. Released in Japan in 2013, and since it is a Hayao Miyazaki film highly anticipated, it is said to have lived up to everyone's expectations. I have not been able to see it yet (it will be released here in 2014), but reviews describe it as Miyazaki's most mature animated film so far. Most people are familiar with his work, and if not, then I can recommend the animated adventure film Spirited Away (2001). The Wind Rises tells the adventurous life story of Jiro Horikoshi, the man responsible for the design of Japanese fighter planes used in the Second World War. As these planes were used for Pearl Harbour, the film initially stirred up quite a controversy, but most people have simply fallen in love with it.


| | |
| --- | --- |
| Starring | Hideaki Anno, Hidetoshi Nishijima & Miori Takimoto |
| Director | Hayao Miyazaki (Howl's Moving Castle, Spirited Away & Princess Mononoke) |
| Themes | second world war, technology, adventure, animation, |
| Country | Japan |
| Keywords | marvelous, touching, |
| Rating | |
| Buy/stream it | Amazon / Netflix |

Kon-Tiki (24-08-2012, 118 minutes)
The two Norwegian filmmakers responsible for Kon-Tiki have not gone unnoticed by Hollywood. They have been snatched up to direct the fifth installment in the American adventure film franchise: The Pirates of the Caribbean (2015). This new gig will undoubtedly make them lose all of their interesting edges, but even Kon-Tiki already feels like a Hollywood film. But it would be unfair to completely equate it to a run of the mill action/adventure flick. The story itself is intriguing, and the cinematography is spectacular. Kon-Tiki is an adventure story pur sang, it is based on true events, and is about legendary explorer Thor Heyerdal who undertook a dangerous crossing of the pacific on only a wooden raft. Not just for laughs, but to prove that it was possible for South Americans to settle in Polynesia in pre-Columbian times.


| | |
| --- | --- |
| Starring | Pål Sverre Hagen, Anders Baasmo Christiansen & Gustaf Skarsgård |
| Director | Joachim Rønning & Espen Sandberg (Max Manus, Pirates of the Caribbean: Dead Men Tell No Tales & Bandidas ) |
| Themes | men, sea, survival, travelling, adventure, based on true events, |
| Country | Denmark Germany Norway Sweden |
| Keywords | classic, historical, solid, spectacular, |
| Rating | |
| Buy/stream it | Amazon / Netflix |

Xingu (06-04-2012, 102 minutes)
I almost forgot about seeing this one, but it is of course a film that fits the strict adventure genre definition like a glove. It is a Brazilian adventure film of 2012 directed by Cao Hamburger, who most people know because of the art house hit The Year My Parents Went on Vacation (2006). In a sense the film is a Brazilian version of Dances with Wolves, but instead of Kevin Kostner we are following the activist Villas-Bôas brothers who undertake an expedition into the Xingu River territory where they encounter the local native Indian tribes, eventually building the very first reservation for Indians. The film is not the most balanced-out film on the list, but it is definitely worth the watch because it is said to stay very true to history.


| | |
| --- | --- |
| Starring | João Miguel, Felipe Camargo & Caio Blat |
| Director | Cao Hamburger (The Year My Parents Went on Vacation) |
| Themes | animals, forest, nature, adventure, historical, |
| Country | Brazil |
| Keywords | entertaining, intriguing, |
| Rating | |
| Buy/stream it | Amazon / Netflix |

Les aventures extraordinaires d'Adèle Blanc-Sec (14-04-2010, 107 minutes)
This French adventure film by Luc Besson is the European equivalent of Indiana Jones, but instead of Harrison Ford, there is a female protagonist. And she probably is best thing about the film. For the rest it is nothing but a Hollywood rip-off. Nonetheless, if you are a hardcore genre lover, you will probably appreciate it. I have never been a huge fan of Luc Besson (only Leon was not all bad), but he has been incredibly successful, so there must be something there.


| | |
| --- | --- |
| Starring | Louise Bourgoin, Mathieu Amalric & Gilles Lellouche |
| Director | Luc Besson (The Fifth Element, Léon & Taxi) |
| Themes | animals, discovery, travelling, adventure, family, |
| Country | France |
| Keywords | based on a novel, funny, mysterious, |
| Rating | |
| Buy/stream it | Amazon / Netflix |
New adventure movies out now
Best recent & upcoming adventure movies with release dates.
The Lake by Luc Besson
| | |
| --- | --- |
| Release date | 15-06-2016 |
| Country | France United States |
| Starring | Marko Paradzik, Sullivan Stapleton & Marc Hodapp |
| Previous releases | Into the Storm, Final Destination 5 & Aliens of the Deep |
| Associated with | adventure, thriller, |
Skammerens Datter (26-03-2015, 96 minutes))
| | |
| --- | --- |
| Director | Kenneth Kainz (Otto er et næsehorn, Parterapi & Rene hjerter ) |
| Starring | Jakob Oftebro, Allan Hyde & Maria Bonnevie |
| Similar movies | When Animals Dream & Antboy |
| Themes | families, fate, good versus evil, adventure, fantasy, historical, |
| Country | Denmark |
| Keywords | entertaining, epic, family-oriented, |
| Buy/stream it | Amazon / Netflix |
Theeb (19-03-2015, 100 minutes))
| | |
| --- | --- |
| Director | Naji Abu Nowar (Death of a Boxer ) |
| Starring | Jacir Eid Al-Hwietat, Hussein Salameh Al-Sweilhiyeen & Hassan Mutlag Al-Maraiyeh |
| Similar movies | Lawrence of Arabia & Wadjda |
| Themes | desert, first world war, growing up, adventure, coming-of-age, |
| Country | Jordan Qatar United Arab Emirates |
| Keywords | great, historical, |
| Buy/stream it | Amazon / Netflix |