San Marino has a population of 33,020, and its size (surface area) is 61.2 km². It borders Italy, and the country code (phone) is +378. It's price level is rated /100. The Vore provides the cost of living in San Marino, and the salary required to live there.
---
---
Local information & average prices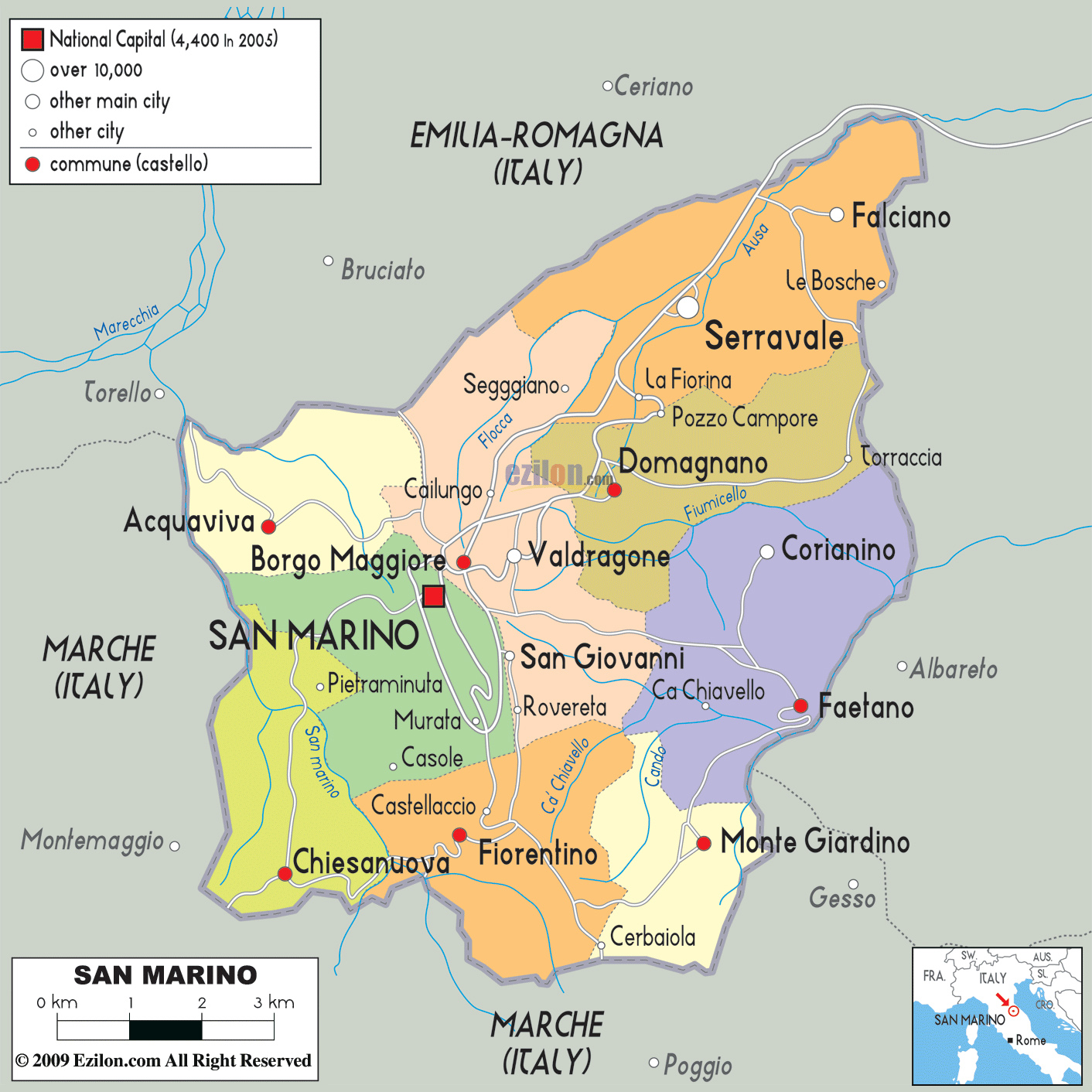 | | |
| --- | --- |
| Minimum wage (Month) | $1,763 |
| Income per capita (GDP - PPP) | $35,928 |
| Average salary | $ |
General real estate information & average prices
Interested in buying or renting a house or apartment in San Marino? Or right next to The fortress of Guaita on Mount Titano, Palazzo Pubblico, San Marino Cathedral, Aerial tramway to Monte Titano? The real estate price level is expensive(/100). The Vore talks San Marino's housing prices, mortgage interest rates, and the best neighborhoods.
Monthly costs of renting
| | |
| --- | --- |
| Rent in city centre | $527 |
| Rent in cheaper area | $474 |
| Costs of internet | $28 |
| Costs of electricity, water and heating | $41 |
Buying
| | |
| --- | --- |
| Apartment city centre buy price (per m2) | $3160 |
| Cheaper area apartment (per m2) | $2107 |
| Mortgage interest rate | 6.00 % |
Useful websites for finding a place in San Marino: san-marino.realigro.com/for-sale/property/
sublet.com/state_rentals/sanmarino_rentals.asp
homeaway.co.uk/lettings/italy/san-marino/r1190
globimmo.net/en/for-sale/real-estate/san-marino/ChIJAdpV7iGaLBMRKAwkc9CZBbg
Cost of living & average salary by city San Marino