Melhores novos filmes de Fantasia (2016) - Melhores do Netflix e Cinema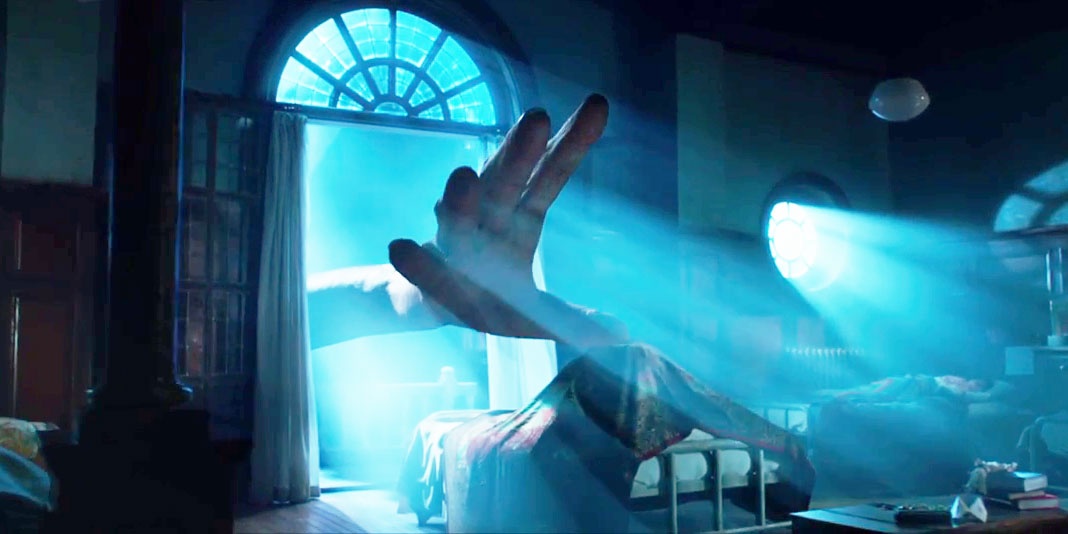 Que "fantasia" abrange mais do que apenas "Senhor dos Anéis" e "Game of Thrones" é o que tentamos conseguir com esta lista!
Os membros de TV do The Vore selecionam os melhores filmes de fantasia de 2017 no cinema ou já lançados em DVD ou Netfix. Será que Steven Spielberg, Peter Jackson & Alexandre Aja são nossos novos melhores diretores do gênero fantasia
| filmes de fantasia | 2017 |
| --- | --- |
| Atores populares | Ian McKellen, Martin Freeman & Richard Armitage |
| Filmes em alta | The Hobbit: Battle of Five Armies, The Last Witch Hunter & Il Racconto dei Raconti |
Melhores filmes de fantasia no Netflix ou DVD em 2017
Melhores filmes de fantasia lançados em DVD, Bluray ou VOD (Netflix, Amazon).

Spring (20-03-2015, 109 minutos)

| | |
| --- | --- |
| Cineasta | Justin Benson & Aaron Moorhead (Resolution, V/H/S: Viral & Wrecked ) |
| Elenco | Lou Taylor Pucci, Nadia Hilker & Vanessa Bednar |
| País | Estados Unidos |
| Compra/stream online | Amazon / Netflix |

Bird People (04-06-2014, 127 minutos)

| | |
| --- | --- |
| Cineasta | Pascale Ferran (Lady Chatterley, L'âge des possibles & Petits arrangements avec les morts) |
| Elenco | Josh Charles, Anaïs Demoustier & Roschdy Zem |
| País | França |
| Compra/stream online | Amazon / Netflix |

Eliza Graves (24-10-2014, 112 minutos)

| | |
| --- | --- |
| Cineasta | Brad Anderson (The Machinist, The Call & Transsiberian ) |
| Elenco | Kate Beckinsale, Jim Sturgess & David Thewlis |
| País | Estados Unidos |
| Compra/stream online | Amazon / Netflix |

The Hobbit: Battle of Five Armies (17-12-2014, 144 minutos)

| | |
| --- | --- |
| Cineasta | Peter Jackson (The Lord of the Rings: The Fellowship of the Ring, The Lord of the Rings: The Return of the King & The Lord of the Rings: The Two Towers ) |
| Elenco | Ian McKellen, Martin Freeman & Richard Armitage |
| País | Nova Zelândia Estados Unidos |
| Compra/stream online | Amazon / Netflix |

Horns (03-10-2014, 120 minutos)

| | |
| --- | --- |
| Cineasta | Alexandre Aja (The Hills Have Eyes, Mirrors & P2 ) |
| Elenco | Daniel Radcliffe, Juno Temple & Max Minghella |
| País | Canadá Estados Unidos |
| Compra/stream online | Amazon / Netflix |
2017Melhores novos filmes de fantasia lançados em 2017 Novos filmes de fantasia com análises, trailers, filmes similares e datas de lançamento.


The BFG (01-07-2016, minutos)

| | |
| --- | --- |
| Cineasta | Steven Spielberg (Saving Private Ryan, Schindler's List & A.I. Artificial Intelligence ) |
| Elenco | Rebecca Hall, Mark Rylance & Bill Hader |
| País | Reino Unido Estados Unidos |
| Compra/stream online | Amazon / Netflix |

Miss Peregrine's Home for Peculiar Children (25-12-2016, minutos)

| | |
| --- | --- |
| Cineasta | Tim Burton (Edward Scissorhands, Corpse Bride & Batman Returns ) |
| Elenco | Eva Green, Samuel L. Jackson & Judi Dench |
| País | Estados Unidos |
| Compra/stream online | Amazon / Netflix |

Gods of Egypt (26-02-2016, minutos)

| | |
| --- | --- |
| Cineasta | Alex Proyas (Dark City, I, Robot & Knowing ) |
| Elenco | Gerard Butler, Nikolaj Coster-Waldau & Brenton Thwaites |
| País | Estados Unidos |
| Compra/stream online | Amazon / Netflix |

Fantastic Beasts and Where to Find Them (18-11-2016, minutos)

| | |
| --- | --- |
| Cineasta | David Yates (Harry Potter and the Order of the Phoenix, Harry Potter and the Half-Blood Prince & Harry Potter and the Deathly Hallows: Part 2 ) |
| Elenco | Eddie Redmayne, Colin Farrell & Ezra Miller |
| País | Reino Unido Estados Unidos |
| Compra/stream online | Amazon / Netflix |

Il Racconto dei Raconti (14-05-2015, 125 minutos)

| | |
| --- | --- |
| Cineasta | Matteo Garrone (Gomorrah, Reality & The Embalmer) |
| Elenco | Salma Hayek, Vincent Cassel & Toby Jones |
| País | França Itália Reino Unido |
| Compra/stream online | Amazon / Netflix |

Lost River (10-04-2015, 95 minutos)

| | |
| --- | --- |
| Cineasta | Ryan Gosling (Drive, The Ides of March & Crazy, Stupid, Love. ) |
| Elenco | Christina Hendricks, Iain De Caestecker & Matt Smith |
| País | Estados Unidos |
| Compra/stream online | Amazon / Netflix |

Pan (09-10-2015, 111 minutos)

| | |
| --- | --- |
| Cineasta | Joe Wright (Atonement, Hanna & Anna Karenina ) |
| Elenco | Levi Miller, Hugh Jackman & Garrett Hedlund |
| País | Austrália Reino Unido Estados Unidos |
| Compra/stream online | Amazon / Netflix |

Skammerens Datter (26-03-2015, 96 minutos)

| | |
| --- | --- |
| Cineasta | Kenneth Kainz (Parterapi, The Invisible Cell & Otto the Rhino ) |
| Elenco | Jakob Oftebro, Allan Hyde & Maria Bonnevie |
| País | Dinamarca |
| Compra/stream online | Amazon / Netflix |

The Last Witch Hunter (23-10-2015, 106 minutos)

| | |
| --- | --- |
| Cineasta | Breck Eisner (The Crazies, Sahara & Thoughtcrimes) |
| Elenco | Vin Diesel, Rose Leslie & Elijah Wood |
| País | Canadá China Estados Unidos |
| Compra/stream online | Amazon / Netflix |