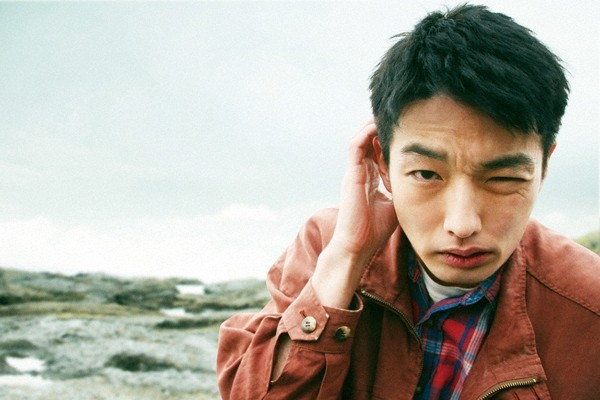 Al sinds de dagen van Ozu en Kurosawa heeft Japan een filmtraditie die sterk verschilt van de Europese en Amerikaanse. Juist daarom is Japan als filmland ook zo razend interessant. Bekijk hier onze recente favorieten!
The Vore's film redactie selecteert de beste Japanse films van 2017 in de bios of uit op DVD of Netflix. Zijn Hirokazu Koreeda, Naomi Kawase & Hitoshi Matsumoto Japan's grootste regisseurs?
| Japanse films | 2017 |
| --- | --- |
| Populaire acteurs | Haruka Ayase, Masami Nagasawa & Kaho |
| Trending films | Umimachi Diary, An & Journey to the Shore |
Beste Japanse films op Netflix of DVD in 2017
Beste Japanse films verschenen op DVD, Bluray of Netflix/Amazon prime.

Umi yori mo mada fukaku (After the Storm) (21-05-2016, 117 minuten)

| | |
| --- | --- |
| Regisseur | Hirokazu Koreeda (Nobody Knows & Like Father, Like Son) |
| Hoofdrollen | Hiroshi Abe, Yôko Maki & Taiyô Yoshizawa |
| Soortgelijke films | Umimachi Diary |
| Thema's | familie, identiteit, ouderschap, drama, indie, |
| Land | Japan |
| Sleutelwoorden | authentiek, knap, |
| Recensie | |
| Koop/stream het | Amazon / Netflix |

Like Father, Like Son (29-09-2013, 121 minuten)

| | |
| --- | --- |
| Regisseur | Hirokazu Koreeda (Still Walking, Nobody Knows & After Life) |
| Hoofdrollen | Masaharu Fukuyama, Machiko Ono & Yôko Maki |
| Thema's | familie, ouderschap, drama, |
| Land | Japan |
| Sleutelwoorden | authentiek, treffend, |
| Recensie | |
| Koop/stream het | Amazon / Netflix |

Still The Water (18-04-2015, 121 minuten)

| | |
| --- | --- |
| Regisseur | Naomi Kawase (Hanezu, The Mourning Forest & Shara) |
| Hoofdrollen | Nijirô Murakami, Jun Yoshinaga & Miyuki Matsuda |
| Thema's | liefde, spiritualiteit, drama, romantische, |
| Land | Japan |
| Sleutelwoorden | pakkend, evocatief, |
| Recensie | |
| Koop/stream het | Amazon / Netflix |

R100 (23-01-2015, 99 minuten)

| | |
| --- | --- |
| Regisseur | Hitoshi Matsumoto |
| Hoofdrollen | Mao Daichi, Lindsay Kay Hayward & Hairi Katagiri |
| Soortgelijke films | 75 |
| Thema's | daten, seks, komedie, drama, |
| Land | Japan |
| Sleutelwoorden | absurd, controversieel, |
| Koop/stream het | Amazon / Netflix |

Why Don't You Play in Hell? (07-11-2014, 129 minuten)

| | |
| --- | --- |
| Regisseur | Shion Sono (Love Exposure, Suicide Club & Cold Fish) |
| Hoofdrollen | Jun Kunimura, Fumi Nikaidô & Shin'ichi Tsutsumi |
| Thema's | filmmaking, maffia, actie, komedie, drama, |
| Land | Japan |
| Sleutelwoorden | vol met actie, entertaining, |
| Recensie | |
| Koop/stream het | Amazon / Netflix |

Lesson of the Evil (20-06-2013, 129 minuten)

| | |
| --- | --- |
| Regisseur | Takashi Miike (13 Assassins, Audition & Ichi the Killer) |
| Hoofdrollen | Takayuki Yamada, Howard Harris & Fumi Nikaidô |
| Thema's | pesten, middelbare school, horror, psychologische thriller, |
| Land | Japan |
| Sleutelwoorden | vermakelijk, kippenvel, |
| Recensie | |
| Koop/stream het | Amazon / Netflix |

Outrage Beyond (22-09-2013, 112 minuten)

| | |
| --- | --- |
| Regisseur | Takeshi Kitano (Fireworks, Brother & The Blind Swordsman: Zatoichi) |
| Hoofdrollen | Toshiyuki Nishida, Tomokazu Miura & Takeshi Kitano |
| Thema's | maffia, mannen, actie, misdaad, drama, |
| Land | Japan |
| Sleutelwoorden | dynamisch, fanciful, |
| Recensie | |
| Koop/stream het | Amazon / Netflix |

The Drudgery Train (14-07-2012, 112 minuten)

| | |
| --- | --- |
| Regisseur | Nobuhiro Yamashita (Misono Universe, My Back Pages & Moratoriamu Tamako) |
| Hoofdrollen | Mirai Moriyama, Kengo Kôra & Atsuko Maeda |
| Thema's | ambities, liefde, drama, |
| Land | Japan |
| Sleutelwoorden | grappig, aardig, |
| Recensie | |
| Koop/stream het | Amazon / Netflix |

The Kirishima Thing (11-08-2012, 103 minuten)

| | |
| --- | --- |
| Regisseur | Daihachi Yoshida (Pale Moon, Permanent Nobara & The Wonderful World of Captain Kuhio) |
| Hoofdrollen | Ryûnosuke Kamiki, Ai Hashimoto & Suzuka Ohgo |
| Thema's | filmmaking, middelbare school, drama, |
| Land | Japan |
| Sleutelwoorden | opmerkelijk, uitstekend, |
| Recensie | |
| Koop/stream het | Amazon / Netflix |
Onlangs verschenen, maar de lijst niet gehaald
Fuchi ni tatsu (Harmonium) van Kôji Fukada
| | |
| --- | --- |
| Land | Japan |
| Cast | Mariko Tsutsui, Tadanobu Asano & Kanji Furutachi |
| Vorige films | Sayônara & Hotori no sakuko |
| Genre van regisseur | misdaad, drama, |
Shiranai Futari van Rikiya Imaizumi
| | |
| --- | --- |
| Land | Japan |
| Cast | Fumiko Aoyagi, Aron & Baekho |
| Vorige films | Sister Game, Virgin & Sad Tea |
| Genre van regisseur | drama, romantische, |
Umimachi Diary (13-06-2015, 128 minuten)
| | |
| --- | --- |
| Regisseur | Hirokazu Koreeda (Still Walking, Nobody Knows & After Life) |
| Hoofdrollen | Haruka Ayase, Masami Nagasawa & Kaho |
| Soortgelijke films | Tokyo Story & Interiors |
| Thema's | familie, rouwen, drama, |
| Land | Japan |
| Sleutelwoorden | ontroerend, tragisch, |
| Koop/stream het | Amazon / Netflix |
An (17-10-2015, 113 minuten)
| | |
| --- | --- |
| Regisseur | Naomi Kawase (Still the Water, Hanezu & The Mourning Forest) |
| Hoofdrollen | Kirin Kiki, Masatoshi Nagase & Kyara Uchida |
| Soortgelijke films | Nanayomachi & Hotaru |
| Thema's | carriere, ouderdom, drama, |
| Land | Frankrijk Duitsland Japan |
| Sleutelwoorden | prettig, tranentrekker, |
| Koop/stream het | Amazon / Netflix |
Journey to the Shore (29-09-2015, 127 minuten)
| | |
| --- | --- |
| Regisseur | Kiyoshi Kurosawa (The Cure, Pulse & Bright Future) |
| Hoofdrollen | Eri Fukatsu, Tadanobu Asano & Masaaki Akahori |
| Soortgelijke films | An & Umimachi Diary |
| Thema's | de dood, rouwen, drama, fantasy, romantische, |
| Land | Frankrijk Japan |
| Sleutelwoorden | diep, onwerkelijk, |
| Koop/stream het | Amazon / Netflix |