Beste nieuwe boksfilms (2016) - Top Netflix & Bios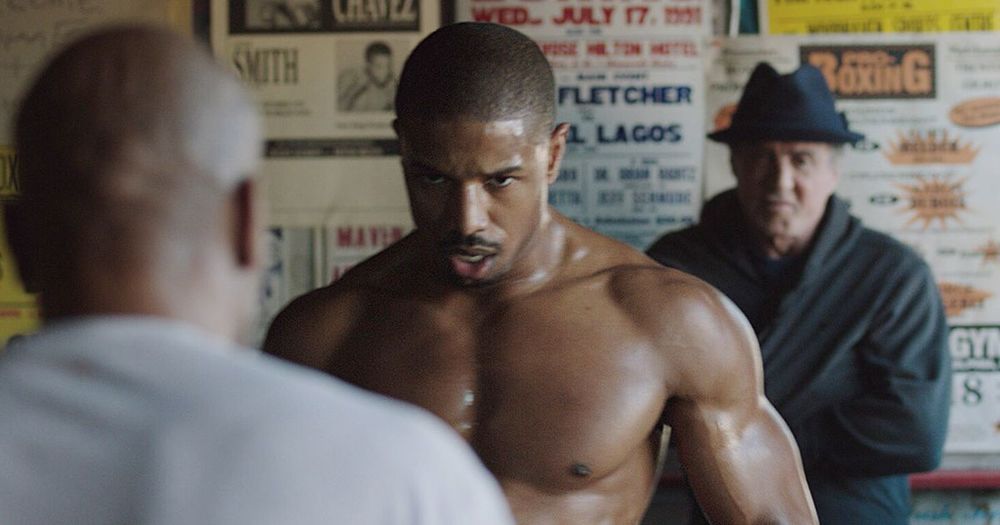 Eens in de zoveel tijd komt er weer eens een ouderwets goeie boksfilm bovendrijven. Denk aan Raging Bull, The Hurricane of Creed. Dit zijn onze favorieten.
The Vore's film redactie selecteert de beste boksfilms van 2016 in de bios of uit op DVD of Netflix. Zijn Antoine Fuqua, David O. Russell & Martin Scorsese onze nieuwe boks genre regisseurs?
| boksfilms | 2016 |
| --- | --- |
| Populaire acteurs | Jake Gyllenhaal, Rachel McAdams & Sylvester Stallone |
| Trending films | Southpaw, Creed & Bleed for This |
Beste boksfilms op Netflix of DVD in 2016
Beste boksfilms verschenen op DVD, Bluray of Netflix/Amazon prime.

Bleed for This (18-11-2016, 117 minuten)

| | |
| --- | --- |
| Regisseur | Ben Younger (Boiler Room ) |
| Hoofdrollen | Miles Teller, Aaron Eckhart & Katey Sagal |
| Thema's | comeback, handicap, drama, sport, |
| Land | Verenigde Staten |
| Sleutelwoorden | inspirerend, poorspelbaar, |
| Recensie | |
| Koop/stream het | Amazon / Netflix |

Creed (25-11-2015, 132 minuten)

| | |
| --- | --- |
| Regisseur | Ryan Coogler (Locks, the Sculptor & Fruitvale Station) |
| Hoofdrollen | Sylvester Stallone, Maria Breyman & Michael B. Jordan |
| Thema's | comeback, boks, drama, |
| Land | Verenigde Staten |
| Sleutelwoorden | opwindend, solide, |
| Recensie | |
| Koop/stream het | Amazon / Netflix |

Southpaw (24-07-2015, 124 minuten)

| | |
| --- | --- |
| Regisseur | Antoine Fuqua (Training Day, Olympus Has Fallen & The Equalizer) |
| Hoofdrollen | Jake Gyllenhaal, Rachel McAdams & Oona Laurence |
| Thema's | neergang, mentorschap, boks, drama, |
| Land | Verenigde Staten |
| Sleutelwoorden | aangrijpend, inspirerend, |
| Recensie | |
| Koop/stream het | Amazon / Netflix |

The Fighter (17-12-2010, 116 minuten)

| | |
| --- | --- |
| Regisseur | David O. Russell (American Hustle, Three Kings & Silver Linings Playbook) |
| Hoofdrollen | Mark Wahlberg, Christian Bale & Amy Adams |
| Land | Verenigde Staten |
| Koop/stream het | Amazon / Netflix |

Raging Bull (19-12-1980, 129 minuten)

| | |
| --- | --- |
| Regisseur | Martin Scorsese (The Wolf of wall Street, Shutter Island & The Departed) |
| Hoofdrollen | Robert De Niro, Cathy Moriarty & Joe Pesci |
| Land | Verenigde Staten |
| Koop/stream het | Amazon / Netflix |

The Hurricane (14-01-2000, 146 minuten)

| | |
| --- | --- |
| Regisseur | Norman Jewison (Moonstruck, Fiddler on the Roof & In The Heat of the Night) |
| Hoofdrollen | Denzel Washington, Vicellous Reon Shannon & Deborah Kara Unger |
| Land | Verenigde Staten |
| Koop/stream het | Amazon / Netflix |

The Boxer (31-12-1997, 113 minuten)

| | |
| --- | --- |
| Regisseur | Jim Sheridan (In America, My Left Foot & In the Name of the Father) |
| Hoofdrollen | Daniel Day-Lewis, Daragh Donnelly & Frank Coughlan |
| Land | Verenigde Staten |
| Koop/stream het | Amazon / Netflix |

Million Dollar Baby (28-01-2005, 132 minuten)

| | |
| --- | --- |
| Regisseur | Clint Eastwood (Unforgiven, Rawhide & Gran Torino) |
| Hoofdrollen | Hilary Swank, Clint Eastwood & Morgan Freeman |
| Land | Verenigde Staten |
| Koop/stream het | Amazon / Netflix |
2017
Onlangs verschenen, maar de lijst niet gehaald
Hands of Stone van Jonathan Jakubowicz
| | |
| --- | --- |
| Land | Panama Verenigde Staten |
| Cast | Ana de Armas, Robert De Niro & Jurnee Smollett-Bell |
| Vorige films | Distance & Secuestro express |
| Genre van regisseur | actie, biografische, drama, sport, |
Uppercut van
| | |
| --- | --- |
| Land | Verenigde Staten |
| Cast | Manish Dayal |
| Genre van regisseur | drama, sport, |