Morocco has a population of 33,848,242, and its size (surface area) is 710,850 km². It borders Algeria Spain , and the country code (phone) is +212. It's price level is rated 35/100. The Vore provides the cost of living in Morocco, and the salary required to live there.
---
---
Local information & average prices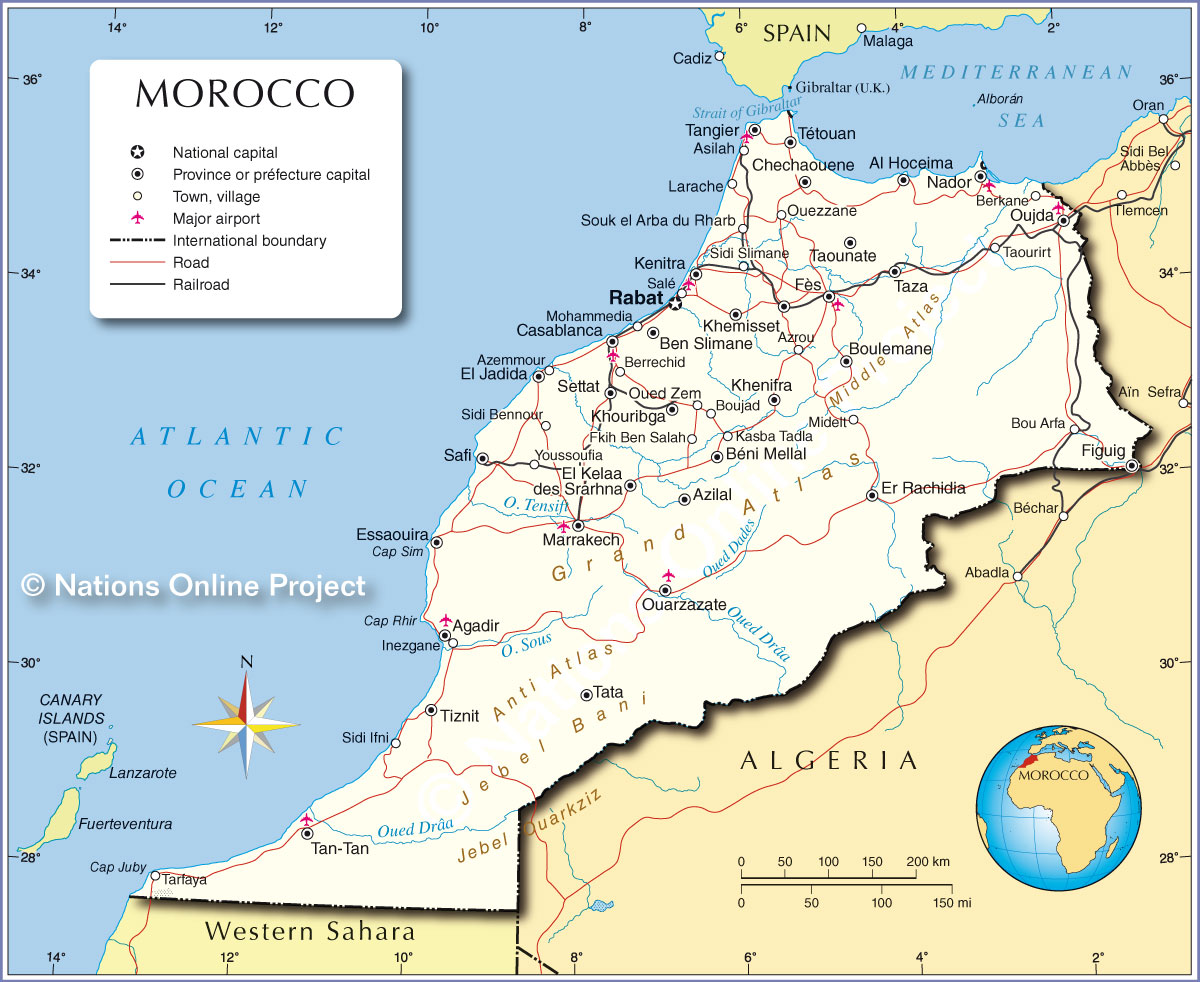 | | |
| --- | --- |
| Minimum wage (Month) | $310 |
| Income per capita (GDP - PPP) | $8,194 |
| Average salary | $384.48 |
General real estate information & average prices
Interested in buying or renting a house or apartment in Morocco? Or right next to fortress of Mazagan in El Jadida, The Mausoleum of Mohammed V in Rabat, The Koutoubia Mosque in Marrakech, The Kasbah of Aït Benhaddou? The real estate price level is expensive(/100). The Vore talks Morocco's housing prices, mortgage interest rates, and the best neighborhoods.
Monthly costs of renting
| | |
| --- | --- |
| Rent in city centre | $328 |
| Rent in cheaper area | $180 |
| Costs of internet | $22 |
| Costs of electricity, water and heating | $38 |
Buying
| | |
| --- | --- |
| Apartment city centre buy price (per m2) | $1434 |
| Cheaper area apartment (per m2) | $785 |
| Mortgage interest rate | 5.56 % |
Useful websites for finding a place in Morocco: morocco-houses.com/en/
cityredmorocco.com/marrakech/residential-property-to-rent-in-marrakech/
rightmove.co.uk/overseas-property/in-Morocco.html
longtermlettings.com/find/rentals/Morocco/
Cost of living & average salary by city Morocco