Kazakhstan has a population of 17,693,500, and its size (surface area) is 2,724,900 km². It borders China Kyrgyzstan Russia Uzbekistan , and the country code (phone) is +7-6xx, +7-7xx. It's price level is rated 26/100. The Vore provides the cost of living in Kazakhstan, and the salary required to live there.
---
---
Local information & average prices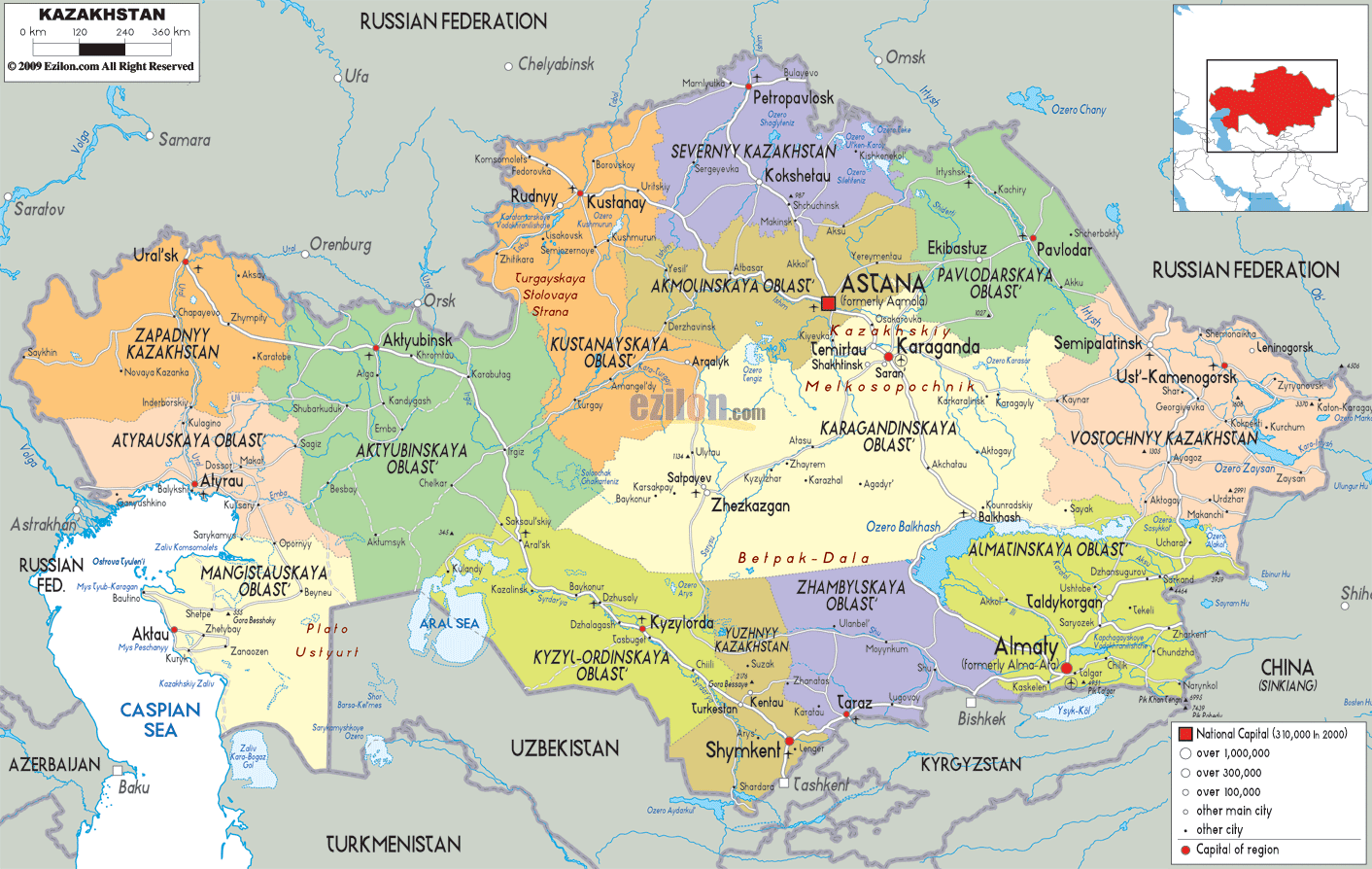 | | |
| --- | --- |
| Minimum wage (Month) | $67 |
| Income per capita (GDP - PPP) | $24,143 |
| Average salary | $369.45 |
General real estate information & average prices
Interested in buying or renting a house or apartment in Kazakhstan? Or right next to Mausoleum of Khoja Ahmed Yassaui, Petroglyphs within the Archaeological Landscape of Tamgaly, The Korgalzhyn and Nauryzumsky reserves? The real estate price level is low-priced(/100). The Vore talks Kazakhstan's housing prices, mortgage interest rates, and the best neighborhoods.
Monthly costs of renting
| | |
| --- | --- |
| Rent in city centre | $281 |
| Rent in cheaper area | $201 |
| Costs of internet | $12 |
| Costs of electricity, water and heating | $52 |
Buying
| | |
| --- | --- |
| Apartment city centre buy price (per m2) | $1166 |
| Cheaper area apartment (per m2) | $765 |
| Mortgage interest rate | 17% |
Useful websites for finding a place in Kazakhstan: housing.justlanded.com/en/Kazakhstan
expat.com/en/housing/asia/kazakhstan
Cost of living & average salary by city Kazakhstan