Migliori nuovi film Fantasy (2017) - Top Netflix & Cinema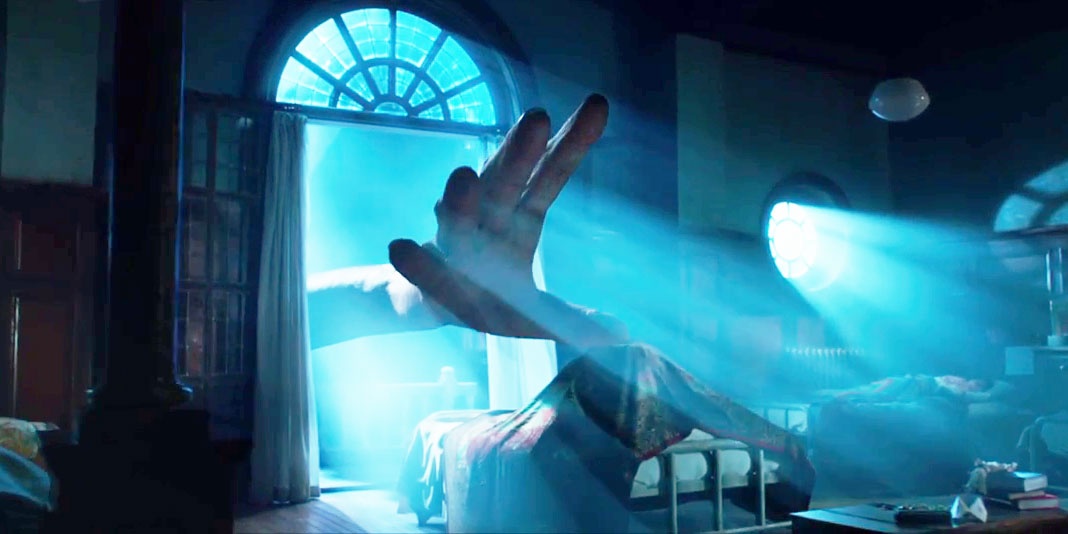 Il genere fantasy comprende più di un semplice 'Il Signore degli Anelli' e 'Game of Thrones', e te lo dimostreremo con questa lista!
Lo staff di The Vore seleziona il meglio tra i/le Film fantasy del 2017 al cinema o usciti in DVD o Netfix. Steven Spielberg, Peter Jackson & Alexandre Aja sono nuovi registi del genere fantasy ?
| Film fantasy | 2017 |
| --- | --- |
| Attori famosi | Ian McKellen, Martin Freeman & Richard Armitage |
| Film di tendenza | The Hobbit: Battle of Five Armies, The Last Witch Hunter & Il Racconto dei Raconti |
Migliori Film fantasy su Netflix o DVD del 2017
Migliori Film fantasy uscito su DVD, Bluray o VOD (Netflix, Amazon).

Spring (20-03-2015, 109 minuti)

| | |
| --- | --- |
| Regista | Justin Benson & Aaron Moorhead (Resolution, V/H/S: Viral & Wrecked ) |
| Getto | Lou Taylor Pucci, Nadia Hilker & Vanessa Bednar |
| Paese | stati Uniti, |
| Streaming online | Amazon / Netflix |

Bird People (04-06-2014, 127 minuti)

| | |
| --- | --- |
| Regista | Pascale Ferran (Lady Chatterley, L'âge des possibles & Petits arrangements avec les morts) |
| Getto | Josh Charles, Anaïs Demoustier & Roschdy Zem |
| Paese | Francia, |
| Streaming online | Amazon / Netflix |

Eliza Graves (24-10-2014, 112 minuti)

| | |
| --- | --- |
| Regista | Brad Anderson (The Machinist, The Call & Transsiberian ) |
| Getto | Kate Beckinsale, Jim Sturgess & David Thewlis |
| Paese | stati Uniti, |
| Streaming online | Amazon / Netflix |

The Hobbit: Battle of Five Armies (17-12-2014, 144 minuti)

| | |
| --- | --- |
| Regista | Peter Jackson (The Lord of the Rings: The Fellowship of the Ring, The Lord of the Rings: The Return of the King & The Lord of the Rings: The Two Towers ) |
| Getto | Ian McKellen, Martin Freeman & Richard Armitage |
| Paese | Nuova Zelanda, stati Uniti, |
| Streaming online | Amazon / Netflix |

Horns (03-10-2014, 120 minuti)

| | |
| --- | --- |
| Regista | Alexandre Aja (The Hills Have Eyes, Mirrors & P2 ) |
| Getto | Daniel Radcliffe, Juno Temple & Max Minghella |
| Paese | Canada, stati Uniti, |
| Streaming online | Amazon / Netflix |
I recenti Film fantasy usciti nel 2016
The BFG (01-07-2016, minuti)
| | |
| --- | --- |
| Regista | Steven Spielberg (Saving Private Ryan, Schindler's List & A.I. Artificial Intelligence ) |
| Getto | Rebecca Hall, Mark Rylance & Bill Hader |
| Paese | Regno Unito stati Uniti |
| Streaming online | Amazon / Netflix |
Miss Peregrine's Home for Peculiar Children (25-12-2016, minuti)
| | |
| --- | --- |
| Regista | Tim Burton (Edward Scissorhands, Corpse Bride & Batman Returns ) |
| Getto | Eva Green, Samuel L. Jackson & Judi Dench |
| Paese | stati Uniti |
| Streaming online | Amazon / Netflix |
Gods of Egypt (26-02-2016, minuti)
| | |
| --- | --- |
| Regista | Alex Proyas (Dark City, I, Robot & Knowing ) |
| Getto | Gerard Butler, Nikolaj Coster-Waldau & Brenton Thwaites |
| Paese | stati Uniti |
| Streaming online | Amazon / Netflix |
Fantastic Beasts and Where to Find Them (18-11-2016, minuti)
| | |
| --- | --- |
| Regista | David Yates (Harry Potter and the Order of the Phoenix, Harry Potter and the Half-Blood Prince & Harry Potter and the Deathly Hallows: Part 2 ) |
| Getto | Eddie Redmayne, Colin Farrell & Ezra Miller |
| Paese | Regno Unito stati Uniti |
| Streaming online | Amazon / Netflix |
Il Racconto dei Raconti (14-05-2015, 125 minuti)
| | |
| --- | --- |
| Regista | Matteo Garrone (Gomorrah, Reality & The Embalmer) |
| Getto | Salma Hayek, Vincent Cassel & Toby Jones |
| Paese | Francia Italia Regno Unito |
| Streaming online | Amazon / Netflix |
Lost River (10-04-2015, 95 minuti)
| | |
| --- | --- |
| Regista | Ryan Gosling (Drive, The Ides of March & Crazy, Stupid, Love. ) |
| Getto | Christina Hendricks, Iain De Caestecker & Matt Smith |
| Paese | stati Uniti |
| Streaming online | Amazon / Netflix |
Pan (09-10-2015, 111 minuti)
| | |
| --- | --- |
| Regista | Joe Wright (Atonement, Hanna & Anna Karenina ) |
| Getto | Levi Miller, Hugh Jackman & Garrett Hedlund |
| Paese | Australia Regno Unito stati Uniti |
| Streaming online | Amazon / Netflix |
Skammerens Datter (26-03-2015, 96 minuti)
| | |
| --- | --- |
| Regista | Kenneth Kainz (Parterapi, The Invisible Cell & Otto the Rhino ) |
| Getto | Jakob Oftebro, Allan Hyde & Maria Bonnevie |
| Paese | Danimarca |
| Streaming online | Amazon / Netflix |
The Last Witch Hunter (23-10-2015, 106 minuti)
| | |
| --- | --- |
| Regista | Breck Eisner (The Crazies, Sahara & Thoughtcrimes) |
| Getto | Vin Diesel, Rose Leslie & Elijah Wood |
| Paese | Canada Cina stati Uniti |
| Streaming online | Amazon / Netflix |