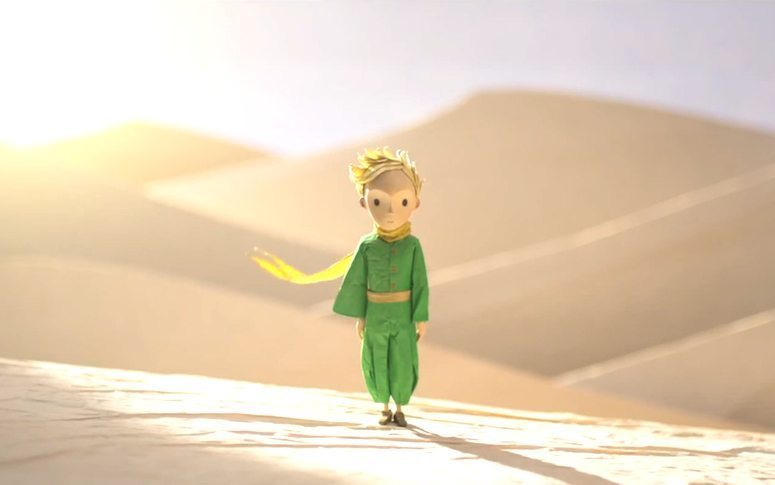 Studi come Pixar e Ghibli stanno portando l'arte del film d'animazione ad un livello superiore ogni anno. Questi sono quelli che preferiamo, più intelligenti e più convincenti.
Lo staff di The Vore seleziona il meglio tra i/le Film di animazione del 2017 al cinema o usciti in DVD o Netfix. Andrew Stanton, Chris Renaud & Pete Docter sono nuovi registi del genere animazione ?
| Film di animazione | 2017 |
| --- | --- |
| Attori famosi | Idris Elba, James Franco & Kevin Hart |
| Film di tendenza | Inside Out, Shaun the Sheep & The Little Prince |
Migliori Film di animazione su Netflix o DVD del 2017
Migliori Film di animazione uscito su DVD, Bluray o VOD (Netflix, Amazon).

Ma vie de Courgette (My Life as a Courgette) (15-05-2017, 66 minuti)

| | |
| --- | --- |
| Regista | Claude Barras (Chambre 69 ) |
| Getto | Gaspard Schlatter, Sixtine Murat & Paulin Jaccoud |
| Temi | famiglie, crescita, orfani, animazione, famiglia, |
| Paese | Francia, |
| Chiavi | ispirazione, sorprendente, |
| Recensione | |
| Streaming online | Amazon / Netflix |

The Red Turtle (18-05-2016, 80 minuti)

| | |
| --- | --- |
| Regista | Michael Dudok de Wit (Father and Daughter) |
| Getto | |
| Temi | isolamento, natura, animazione, fantasy, |
| Paese | Francia, Giappone, |
| Chiavi | avventuroso, affascinante, surreale, |
| Recensione | |
| Streaming online | Amazon / Netflix |

L'illusionniste (11-02-2011, 80 minuti)

| | |
| --- | --- |
| Regista | Sylvain Chomet (The Triplets of Belleville, Paris, je t'aime & The Old Lady and the Pigeons) |
| Getto | Jean-Claude Donda, Eilidh Rankin & Duncan MacNeil |
| Paese | Francia, Regno Unito, |
| Streaming online | Amazon / Netflix |

Rango (04-03-2011, 107 minuti)

| | |
| --- | --- |
| Regista | Gore Verbinski (Pirates of the Caribbean: The Curse of the Black Pearl, Pirates of the Caribbean: Dead Man's Chest & Pirates of the Caribbean: At World's End) |
| Getto | Johnny Depp, Isla Fisher & Timothy Olyphant |
| Paese | stati Uniti, |
| Streaming online | Amazon / Netflix |

Fantastic Mr. Fox (25-11-2009, 87 minuti)

| | |
| --- | --- |
| Regista | Wes Anderson (The Grand Budapest Hotel, Moonrise Kingdom & The Royal Tenenbaums) |
| Getto | George Clooney, Meryl Streep & Bill Murray |
| Paese | stati Uniti, |
| Streaming online | Amazon / Netflix |

Spirited Away (28-03-2003, 125 minuti)

| | |
| --- | --- |
| Regista | Hayao Miyazaki (Princess Mononoke, Howl's Moving Castle & Nausicaä of the Valley of the Wind) |
| Getto | Daveigh Chase, Suzanne Pleshette & Miyu Irino |
| Paese | Giappone, |
| Streaming online | Amazon / Netflix |

Waltz with Bashir (12-06-2008, 90 minuti)

| | |
| --- | --- |
| Regista | Ari Folman (The Congress) |
| Getto | Ari Folman, Ron Ben-Yishai & Ronny Dayag |
| Paese | Australia, Belgio, Finlandia, Francia, Germania, Israele, Svizzera, stati Uniti, |
| Streaming online | Amazon / Netflix |

Coraline (06-02-2009, 100 minuti)

| | |
| --- | --- |
| Regista | Henry Selick (Monkey Bone, James and the Giant Peach & The Nightmare Before Christmas) |
| Getto | Dakota Fanning, Teri Hatcher & John Hodgman |
| Paese | stati Uniti, |
| Streaming online | Amazon / Netflix |

Persepolis (22-02-2008, 96 minuti)

| | |
| --- | --- |
| Regista | Vincent Paronnaud & Marjane Satrapi (Chicken with Plums, Raging Blues & Territoire ) |
| Getto | Chiara Mastroianni, Catherine Deneuve & Gena Rowlands |
| Paese | Francia, stati Uniti, |
| Streaming online | Amazon / Netflix |

The Tale Of Princess Kaguya (23-11-2013, 137 minuti)

| | |
| --- | --- |
| Regista | Isao Takahata (Grave of the Fireflies & Heidi: A Girl of the Alps) |
| Getto | Chloë Grace Moretz, James Caan & Mary Steenburgen |
| Paese | Giappone, |
| Streaming online | Amazon / Netflix |

The Wind Rises (21-02-2014, 126 minuti)

| | |
| --- | --- |
| Regista | Hayao Miyazaki (Spirited away, Princess Mononoke & Howl's Moving Castle) |
| Getto | Hideaki Anno, Hidetoshi Nishijima & Miori Takimoto |
| Paese | Giappone, |
| Streaming online | Amazon / Netflix |
I recenti Film di animazione usciti nel 2016
Finding Dory (17-06-2016, minuti)
| | |
| --- | --- |
| Regista | Andrew Stanton & Angus MacLane (Finding Nemo, Wall-E & Toy Story) |
| Getto | Idris Elba, Dominic West & Diane Keaton |
| Paese | stati Uniti |
| Streaming online | Amazon / Netflix |
Sausage Party (12-08-2016, minuti)
| | |
| --- | --- |
| Regista | Greg Tiernan & Conrad Vernon (Hero of the Rails, Thomas and Friends & Thomas and Friends: Blue Mountain Mystery) |
| Getto | Kristen Wiig, James Franco & Salma Hayek |
| Paese | stati Uniti |
| Streaming online | Amazon / Netflix |
The Secret Life of Pets (08-07-2016, minuti)
| | |
| --- | --- |
| Regista | Chris Renaud & Yarrow Cheney (The Lorax, Despicable Me & Despicable Me 2) |
| Getto | Lake Bell, Ellie Kemper & Kevin Hart |
| Paese | stati Uniti |
| Streaming online | Amazon / Netflix |
Inside Out (19-06-2015, 94 minuti)
| | |
| --- | --- |
| Regista | Pete Docter & Ronnie Del Carmen (Up, Wall-E & Monster, Inc.) |
| Getto | Amy Poehler, Bill Hader & Lewis Black |
| Paese | stati Uniti |
| Streaming online | Amazon / Netflix |
When Marnie Was There (19-07-2014, 103 minuti)
| | |
| --- | --- |
| Regista | Hiromasa Yonebayashi (Spirited Away, Ponyo & Princess Mononoke) |
| Getto | Sara Takatsuki, Kasumi Arimura & Nanako Matsushima |
| Paese | Giappone |
| Streaming online | Amazon / Netflix |
Song of the Sea (10-12-2014, 93 minuti)
| | |
| --- | --- |
| Regista | Tomm Moore (The Prophet, The 3 Wise Men, & The Secret of Kells) |
| Getto | David Rawle, Brendan Gleeson & Lisa Hannigan |
| Paese | Belgio Danimarca Francia Irlanda {Repubblica} Lussemburgo |
| Streaming online | Amazon / Netflix |
Shaun the Sheep (05-08-2015, 85 minuti)
| | |
| --- | --- |
| Regista | Mark Burton & Richard Starzak (Chicken Run, Madagascar & Aliens in the Attic) |
| Getto | Justin Fletcher, John Sparkes & Omid Djalili |
| Paese | Francia Regno Unito |
| Streaming online | Amazon / Netflix |
The Little Prince (22-05-2015, 108 minuti)
| | |
| --- | --- |
| Regista | Mark Osborne (Kung Fu Panda, More & The SpongeBob SquarePants Movie) |
| Getto | Rachel McAdams, Benicio Del Toro & James Franco |
| Paese | Francia |
| Streaming online | Amazon / Netflix |