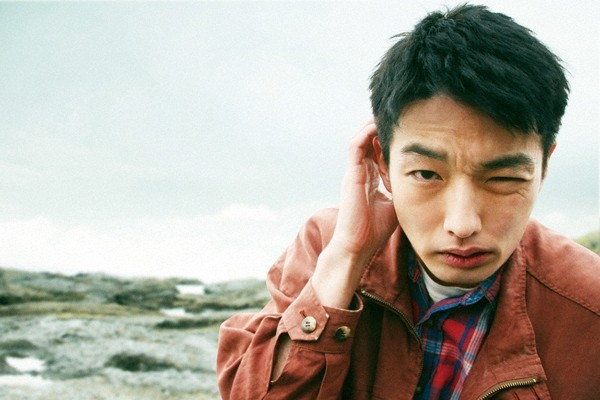 Seit den Tagen von Ozu und Kurosawa hat Japan eine Filmtradition, die in vielerlei Hinsicht von Europa und Amerika überhaupt unterscheidet. Deshalb ist Japan als ein Film-Land ist so verflucht interessant. Schaue unsere neuere Favoriten!
Beste japanische Filme von 2017 im Kino oder auf DVD oder Netflix veröffentlicht. Sind Hirokazu Koreeda, Naomi Kawase & Hitoshi Matsumoto die besten Regisseuren aus Japan?
| japanische Filme | 2017 |
| --- | --- |
| Beliebte Schauspieler | Haruka Ayase, Masami Nagasawa & Kaho |
| Verlaufende Filme | Umimachi Diary, An & Journey to the Shore |
Beste japanische Filme auf Netflix oder DVD in 2017
japanische Filme

auf DVD, Bluray oder Videoabruf (Netflix, Amazon).

Umi yori mo mada fukaku (After the Storm) (21-05-2016, 117 Minuten)

| | |
| --- | --- |
| Regisseur | Hirokazu Koreeda (Nobody Knows & Like Father, Like Son) |
| Besetzung | Hiroshi Abe, Yôko Maki & Taiyô Yoshizawa |
| Ähnliche Filme | Umimachi Diary |
| Themen | Familien, Identität, Elternschaft, Drama, Indie, |
| Ursprungsland | Japan |
| Stichworte | authentisch, hübsch, |
| Bewertung | |
| Kaufen/streamen | Amazon / Netflix |

Like Father, Like Son (29-09-2013, 121 Minuten)

| | |
| --- | --- |
| Regisseur | Hirokazu Koreeda (Still Walking, Nobody Knows & After Life) |
| Besetzung | Masaharu Fukuyama, Machiko Ono & Yôko Maki |
| Themen | Familien, Elternschaft, Drama, |
| Ursprungsland | Japan |
| Stichworte | authentisch, einnehmend, |
| Bewertung | |
| Kaufen/streamen | Amazon / Netflix |

Still The Water (18-04-2015, 121 Minuten)

| | |
| --- | --- |
| Regisseur | Naomi Kawase (Hanezu, The Mourning Forest & Shara) |
| Besetzung | Nijirô Murakami, Jun Yoshinaga & Miyuki Matsuda |
| Themen | Liebe, geistigkeit, Drama, Romanze, |
| Ursprungsland | Japan |
| Stichworte | hinreißend, evokativ, |
| Bewertung | |
| Kaufen/streamen | Amazon / Netflix |

R100 (23-01-2015, 99 Minuten)

| | |
| --- | --- |
| Regisseur | Hitoshi Matsumoto |
| Besetzung | Mao Daichi, Lindsay Kay Hayward & Hairi Katagiri |
| Ähnliche Filme | 75 |
| Themen | Datierung, Sex, Komödie, Drama, |
| Ursprungsland | Japan |
| Stichworte | absurd, umstritten, |
| Kaufen/streamen | Amazon / Netflix |

Why Don't You Play in Hell? (07-11-2014, 129 Minuten)

| | |
| --- | --- |
| Regisseur | Shion Sono (Love Exposure, Suicide Club & Cold Fish) |
| Besetzung | Jun Kunimura, Fumi Nikaidô & Shin'ichi Tsutsumi |
| Themen | Filmmachen, Mafia, Aktion, Komödie, Drama, |
| Ursprungsland | Japan |
| Stichworte | actiongeladenen, unterhaltsam, |
| Bewertung | |
| Kaufen/streamen | Amazon / Netflix |

Lesson of the Evil (20-06-2013, 129 Minuten)

| | |
| --- | --- |
| Regisseur | Takashi Miike (13 Assassins, Audition & Ichi the Killer) |
| Besetzung | Takayuki Yamada, Howard Harris & Fumi Nikaidô |
| Themen | Mobbing, Gymnasium, Horror, Thriller, |
| Ursprungsland | Japan |
| Stichworte | amüsant, spannend, |
| Bewertung | |
| Kaufen/streamen | Amazon / Netflix |

Outrage Beyond (22-09-2013, 112 Minuten)

| | |
| --- | --- |
| Regisseur | Takeshi Kitano (Fireworks, Brother & The Blind Swordsman: Zatoichi) |
| Besetzung | Toshiyuki Nishida, Tomokazu Miura & Takeshi Kitano |
| Themen | Mafia, Männer, Aktion, Kriminal, Drama, |
| Ursprungsland | Japan |
| Stichworte | dynamisch, phantastisch, |
| Bewertung | |
| Kaufen/streamen | Amazon / Netflix |

The Drudgery Train (14-07-2012, 112 Minuten)

| | |
| --- | --- |
| Regisseur | Nobuhiro Yamashita (Misono Universe, My Back Pages & Moratoriamu Tamako) |
| Besetzung | Mirai Moriyama, Kengo Kôra & Atsuko Maeda |
| Themen | Ambitionen, Liebe, Drama, |
| Ursprungsland | Japan |
| Stichworte | komisch, Art, |
| Bewertung | |
| Kaufen/streamen | Amazon / Netflix |

The Kirishima Thing (11-08-2012, 103 Minuten)

| | |
| --- | --- |
| Regisseur | Daihachi Yoshida (Pale Moon, Permanent Nobara & The Wonderful World of Captain Kuhio) |
| Besetzung | Ryûnosuke Kamiki, Ai Hashimoto & Suzuka Ohgo |
| Themen | Filmmachen, Gymnasium, Drama, |
| Ursprungsland | Japan |
| Stichworte | verschieden, bemerkenswert, |
| Bewertung | |
| Kaufen/streamen | Amazon / Netflix |
2016
Umimachi Diary (13-06-2015, 128 Minuten)
| | |
| --- | --- |
| Regisseur | Hirokazu Koreeda (Still Walking, Nobody Knows & After Life) |
| Besetzung | Haruka Ayase, Masami Nagasawa & Kaho |
| Ähnliche Filme | Tokyo Story & Interiors |
| Themen | Familien, trauernde, Drama, |
| Ursprungsland | Japan |
| Stichworte | rührend, tragisch, |
| Kaufen/streamen | Amazon / Netflix |
An (17-10-2015, 113 Minuten)
| | |
| --- | --- |
| Regisseur | Naomi Kawase (Still the Water, Hanezu & The Mourning Forest) |
| Besetzung | Kirin Kiki, Masatoshi Nagase & Kyara Uchida |
| Ähnliche Filme | Nanayomachi & Hotaru |
| Themen | Karriere, Alter, Drama, |
| Ursprungsland | Frankreich Deutschland Japan |
| Stichworte | nett, rührselig, |
| Kaufen/streamen | Amazon / Netflix |
Journey to the Shore (29-09-2015, 127 Minuten)
| | |
| --- | --- |
| Regisseur | Kiyoshi Kurosawa (The Cure, Pulse & Bright Future) |
| Besetzung | Eri Fukatsu, Tadanobu Asano & Masaaki Akahori |
| Ähnliche Filme | An & Umimachi Diary |
| Themen | Tod, trauernde, Drama, Fantasy, Romanze, |
| Ursprungsland | Frankreich Japan |
| Stichworte | tief, surreal, |
| Kaufen/streamen | Amazon / Netflix |