---
Western genre statistics
| Western | 2017 |
| --- | --- |
| Genre popularity | |
| Genre ranking | #18 |
| Familiar faces | Timothy Olyphant, Ian McShane & Molly Parker |
| Trending shows | Westworld, Longmire & Vegas |
Amount of genre shows per year from 2010 to 2017
5 western TV series scheduled for release this year.
The production of western genre series is on the rise. And bigger budgets are spend on it as well. 2016 peaked with 20 titles.
---
2017 releases - most anticipated titles to watch
Godless ()
Sure, there was Westworld in 2016, but fans of the Western genre feel it's more a scifi than a Western. Netflix's Godless is going to make this right, and might be the most anticipated show of 2017. It's set in the 1880's and is about Frank Griffin played by Jack Daniels, an outlaw terrorizing the American West, who is hunting for his former partner. Cult director Steve Soderbergh is one of the creators.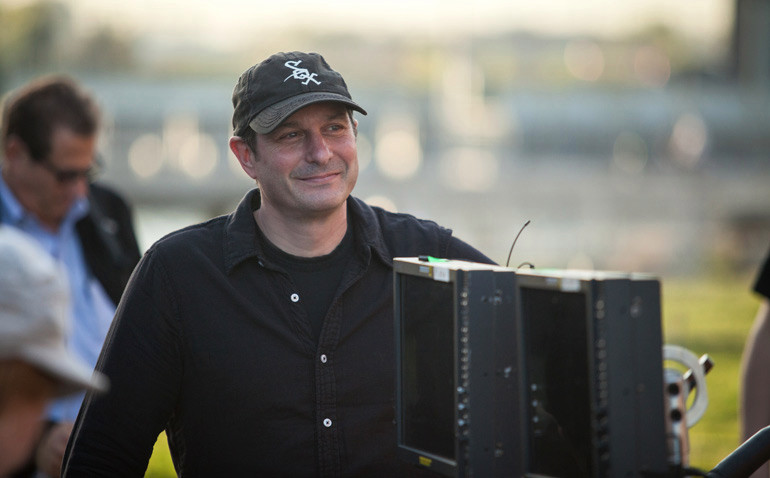 | | |
| --- | --- |
| Creator | Scott Frank & Steven Soderbergh |
| Similar tv shows | Deadwood, Westworld |
| Themes | revenge, action, adventure, |
| Keywords | real, remarkable, |
| Country | United States |
Best western TV series on Netflix or DVD in 2017
Best western TV series out on DVD, Bluray or VOD (Netflix, Amazon).
Deadwood (Since 21-3-2004 , Season: 3 - HBO)
A sherrif comes to the lawless town of Deadwood, where a bunch golddiggers and cowboys have landed their foot. A raw, dramic yet funny show about America's origins.


| | |
| --- | --- |
| Starring | Timothy Olyphant, Ian McShane & Molly Parker |
| Similar tv shows | Longmire |
| Themes | corruption, crime, drama, |
| Keywords | accurate, action-packed, believable, dramatic, great, |
| Country | United States |
| Rating | |
| Buy/stream it | Amazon / Netflix / iTunes |

Longmire (Since 3-6-2012 , Season: 5 - A&E )
Longmire, the sherrif of Absaroka County, tries to deal with the fact that he lost his wife and tries to come back to life through the job he does best. A very decent, pleasent television series for those who cannot resist the world of the wild west.


| | |
| --- | --- |
| Starring | Robert Taylor, Katee Sackhoff & Lou Diamond Phillips |
| Similar tv shows | Deadwood |
| Themes | advertising, justice, police, sadness, action, crime, |
| Keywords | action-packed, dramatic, iconic, noteworthy, |
| Country | United States |
| Rating | |
| Buy/stream it | Amazon / Netflix / iTunes |

Vegas (Since 25-9-2012 , Season: 1 - CBS)
1960's Vegas is not a cosy place. When a casino worker is killed, a local rancher is called for help. A battle between good and evil forces follows, loaded with thrilling action scenes, rampant horses and cathartic moments. Vegas is not the best show in the genre, but not a redundant one either.


| | |
| --- | --- |
| Starring | Dennis Quaid, Michael Chiklis & Carrie-Anne Moss |
| Similar tv shows | Mob City |
| Themes | police, action, crime, |
| Keywords | action-packed, authentic, dramatic, exhilarating, |
| Country | United States |
| Rating | |
| Buy/stream it | Amazon / Netflix / iTunes |
Recent 2016 shows
Good western TV series that did not make the decade list
Westworld by Lisa Joy & Jonathan Nolan
| | |
| --- | --- |
| Release date | N/A< |
| Country | United States |
| Starring | Ben Barnes, Ingrid Bolsø Berdal & Clifton Collins Jr. |
| Previous releases | Burn Notice |
| Associated with | science fiction, western, |
| Network | HBO |